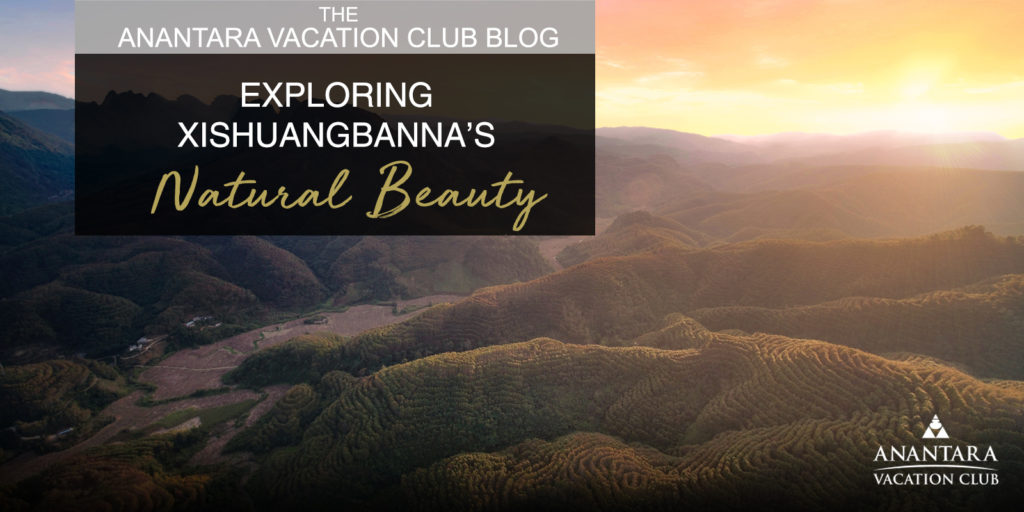 You probably don't think of tropical rainforests and wild elephants when someone says "China", but Xishuangbanna has a landscape and climate that's unlike anything you'll experience elsewhere in the Land of the Red Dragon. Bordering Myanmar and Laos, Xishuangbanna is a unique region that offers nature lovers loads to see and do. We have put together a list of our favourite parks, walks and outdoor activities to give you some ideas for your next trip!
Xishuangbanna Tropical Botanical Garden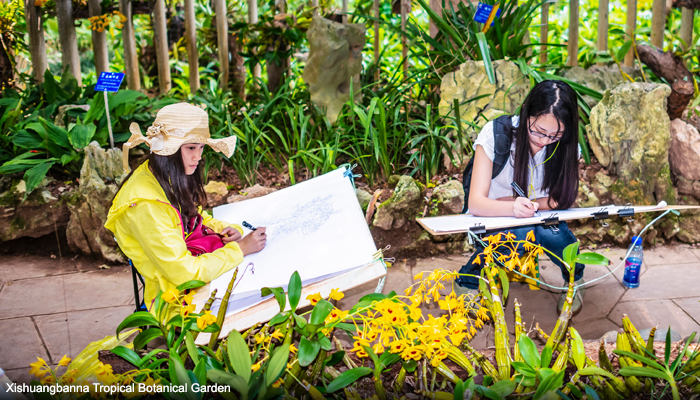 Learn about edible plants. Wander through a fern garden. Admire giant waterlilies. If you love plants, you will be in heaven at the Xishuangbanna Tropical Botanical Garden. This plant research station was set up 60 years ago and now has more than 13,000 species of plants including a 250-hectare patch of pristine primary tropical rain forest – not found anywhere else in China. The garden is divided into 38 different Living Collections that allow you to get up close and personal with some of the world's most exotic tropical plants. Be sure to check out the medicinal plant collection where you can discover how ethnic minorities like the Dai have been using nature's power to heal their bodies for centuries. Xishuangbanna Tropical Botanical Garden is less than 10 minutes away from Anantara Xishuangbanna Resort & Spa.
Xishuangbanna Wild Elephant & Nature Reserve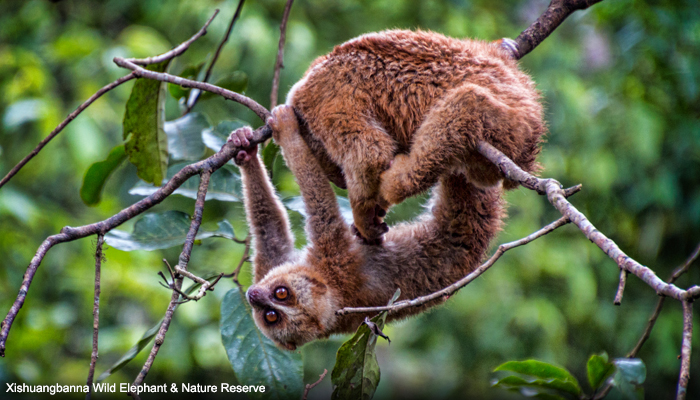 Have you always wanted to see elephants in the wild? Xishuangbanna Wild Elephant & Nature Reserve – which is also known as Wild Elephant Valley or Gajah Liar Valley – is the best place in the region to catch a glimpse of these giant creatures. There are about 100 Asian elephants that roam round this open-air museum and – thanks to a number of elevated viewing platforms and observation decks – visitors are given the chance to see them in their natural habitat. Other animals that can be spotted in the reserve include water buffalo, white-cheeked gibbons, leopards, bears and cobras. If you're the kind of traveller who likes a co-ordinated and rehearsed interaction with nature, there's the chance to watch daily elephant performances and feed the elephants while you're at the park. If you're keen to see a wild elephant without attending a show, we advise that you head to the park at sunrise or sunset, when many of the elephants gather near the viewing platforms to drink water. Wild Elephant Valley can be reached by car from Anantara Xishuangbanna Resort & Spa and it takes just under an hour to get there.
Trekking around Jinghong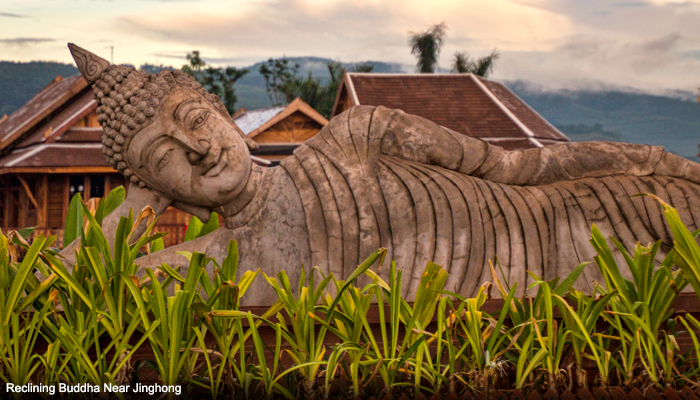 One of the best ways to enjoy nature in this part of China is by foot. There are a number of tour companies that offer treks through Xishuangbanna's pristine forests, tea plantations and hill tribe villages. Whether you want to head into the jungle for some bird watching, or trek to remote villages – you're bound to find the perfect day trip adventure while you're staying in Xishuangbanna. We recommend you choose a trek that includes Damenglong Village where you can visit the ancient Manfeilong Pagoda which was built in 1204 and is said to have been constructed on a sacred footprint of the Sakyamuni Buddha. Many of the day treks include visits to Aini and Bulang villages where you will have the opportunity to learn more about the way of life for many of the region's ethnic minorities.
Peacock Garden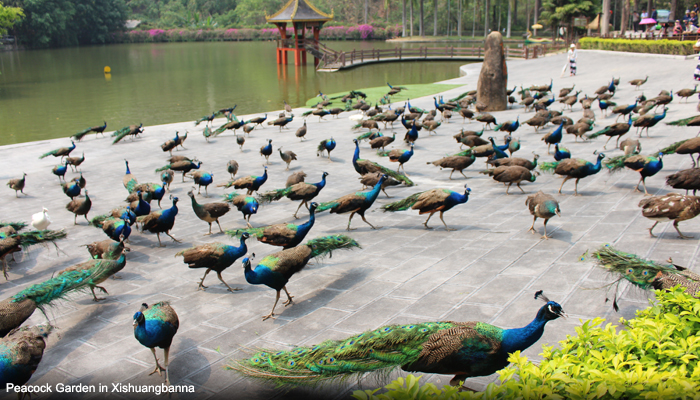 They are one of the most captivating and colourful birds in the world – and you'll have a chance to see hundreds of them in flight when you go to Peacock Garden, which is located about 10 kilometers from Jinghong City and about an hour's drive from Anantara Xishuangbanna Resort & Spa. This tourist attraction features flower gardens, a lake surrounded by pavilions and – you guessed it – lots of peacocks. The park puts on a cultural show daily which is the perfect opportunity for you to witness the spectacle of a pride of peacocks flying together…quite a rare sight! Many refer to Xishuangbanna as "The Home of Peacock" due to the large number of these brightly coloured birds living in the region. Peacocks are important to the Dai people – with traditional dances and ceremonies making reference to the bird which, they believe, brings happiness, luck, and beauty.
One Tree Forest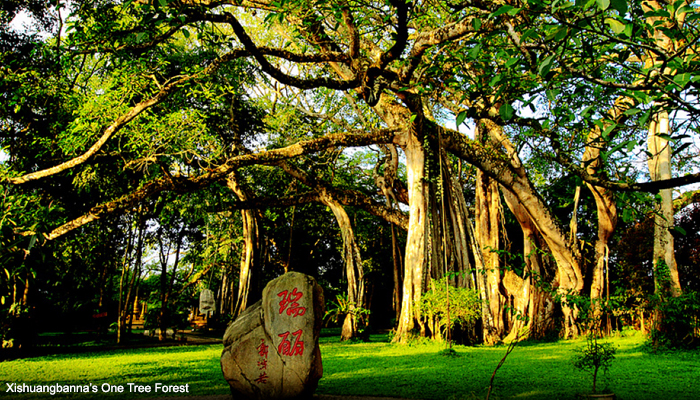 Seventy metres tall – with branches and roots that cover 120 square metres, Daluo Town's One Tree Forest is an awe-inspiring sight. This 900 year old Banyan tree is one of the most spectacular of its species in the region. Its 32 aerial roots give the impression of a forest when in fact, it's just one tree. Be sure to pose for a photo in the 'arms' of this mighty living creature and while you're there – look up and admire the power of nature.
For more China travel inspiration see our other blogs below!
48 Hours in Guiyang: A Guide to China's Summer Capital
A Day Trip Through Guiyang, China
Xishuangbanna – Ecotourism In Jinghong Primitive Forest Park