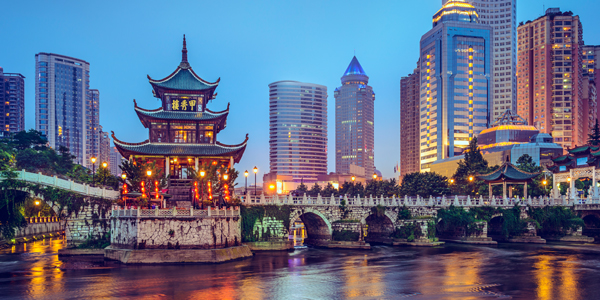 It might not be as well known as cities like Shanghai and Beijing, but Guiyang in Southwest China is fast becoming an alternative stop on travellers' itineraries thanks to its pristine natural wonders, ancient towns and unique population of ethnic minorities. Here's our guide to 48 Hours in Guiyang – the Summer Capital of China.
Spicing Up Your Day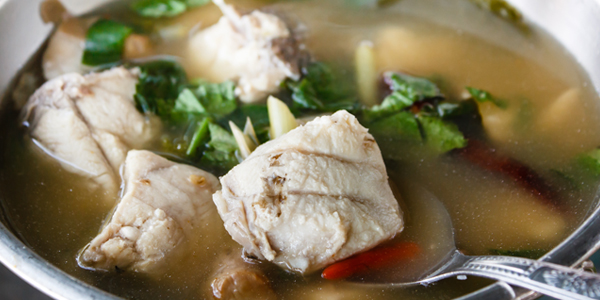 A trip to Guiyang wouldn't be complete without testing the tolerance of your tastebuds by trying some of the province's super spicy dishes. Head to one of the many night markets to take part in some midnight munching of chilli themed snacks. Some dishes worth trying include Suan Tang Yu, which is a Miao Minority meal made from a large whole fish that has been chopped up and cooked in a sour spicy broth – usually served with a dipping bowl containing excessive amounts of chilli paste. Another dish on offer in restaurants and streets stalls all around Guiyang is Bean Hotpot featuring a base of pinto beans, bacon, and onions – with a bowl of spices on the side that you can mix into the broth according to the amount of heat you can handle.
People Watching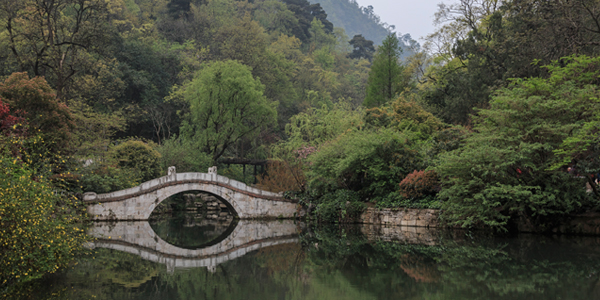 Qianling Park is a wonderful place to go for a picnic and do some people watching. Each morning locals gather in the park to take part in exercise classes and singing groups. In the evenings, you'll find people playing Mahjong and other games – particularly around the lake. To get the best view of the park and surrounding area, hop on the cable car to the top of the hill. Make sure you also check out the stunning Hongfu Temple where you'll find a friendly population of monkeys as well as ornate Buddhist structures and memorials. Tip: If you're pressed for time, take a taxi or local bus to this temple as it's quite hard to find and also a very long distance from the park entrance. Also be warned that weekends are very busy in the park so if you want some serenity, try early mornings on weekdays.
Day Tripping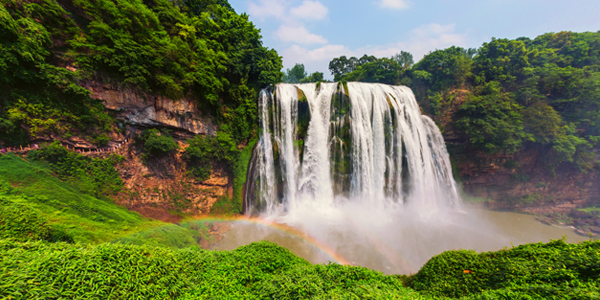 Fancy a day trip while you're in Guiyang? Huangguoshu Waterfall is usually top on the list for travellers but that means that you'll be sharing this particular piece of awe-inspiring nature with hundreds of fellow tourists. If you prefer a less hectic option, we suggest you go underground! The spectacular Guizhou Zhijin Cave National Geopark – affectionately known as the Cave Museum – is two hours north west of Guiyang. With 47 halls of stalactites, stalagmites and stone curtains – as well as mirror-like underground lakes and rivers – Zhijin Cave is definitely worth the drive. Alternatively, Dragon Palace Caves (also known as Longgong Caves) is another underground adventure site near Guiyang where you can hop in a rowboat and be guided through five colourfully lit chambers past weird and wonderful karst formations.
Handicrafts and Gift Shopping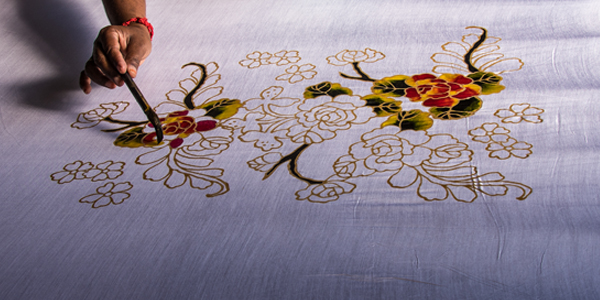 Antique Miao silver jewellery, handwoven shawls, ox horn ornaments and traditional pieces of embroidery – these are just some of the treasures you'll find in Guiyang. The city has become a hub for genuine handicrafts and unique collectibles due to the large number of ethnic monitories in the area. Keep an eye out for Anshun Batik table cloths, handbags and wall hangings – which feature the traditional flower and bird print designs of the Buyi people. Yuping Flutes – carved from local bamboo – sound beautiful and make for great gifts for the kids. If you love silver, be sure to take home a few pieces of Miao and Gejia jewellery. These ethnic groups are well known for their silver smithing and they make the most stunning necklaces and bracelets using distinct patterns and motifs. There are two main shopping streets in Guiyang: Zhonghua Lu (mainly department stories) and Yan'an Lu (smaller stores and night market). The latter is the best option for handicrafts. If you're game, buy a few bottles of Maotai Liquor to take home with you. Guiyang's most famous export tastes a little bit like soy sauce and with an alcohol volume of over 50% it's sure to light a fire in your belly and remind you of all-things-Guiyang when you get back home.
Ancient Towns and Ethnic Minorities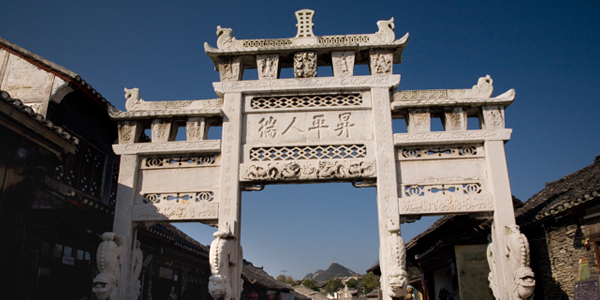 About 30 kilometres out of Guiyang you'll find the fascinating ancient town of Qingyan – originally built back in 1378. Due to its cliff top location, the town was built completely from stone. There are well-preserved temples, caves full of religious artefacts, a palace and lots of old narrow stone streets to explore in this quaint town which covers three square kilometres.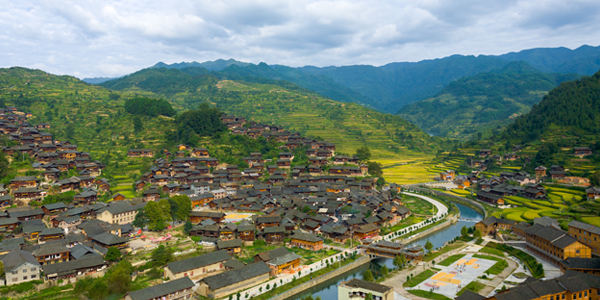 A little further away but definitely worth the effort is Xijiang Miao Village – the largest Miao village in China. Set in a lush valley, bordered by rice paddies, with hundreds of old wooden stilt houses rising up the hillside – you'll feel like you've stepped back in time when you walk around this picturesque place. Traditional cooking and farming techniques are still used in Xijiang Miao which is why many refer to it as an 'open air museum'. Once you've walked around the village, head to the Sightseeing Platform for stunning panoramic views of the stilt houses – then head to the Miao Nationality Museum to see fascinating exhibits about local life, art, customs and beliefs.
For even more Guiyang-inspired travel tips, be sure to check out the below!