One year ago, Thailand mourned the loss of their beloved King, His Majesty the late King Bhumibol Adulyadej. His Majesty passed away on 13 October 2017. At the time, he was the longest reigning monarch in the world. Following his passing, Thailand participated in a year-long mourning process, which will come to an end with the Royal Cremation at the end of this month. If you are visiting Bangkok during this time, here is everything that you need to know.

What is Expected From Visitors During the Month of October:
There is certainly no need to reschedule or cancel your plans to come to Bangkok in October. However, visitors need to understand that this is a sensitive time for Thailand, and guests should behave themselves accordingly. Many Thais will be wearing all black clothing, especially during the days of the Royal Cremation. Foreigners are not expected to do so. Please dress appropriately and avoid anything that could be considered offensive, and maintain an attitude of respect, while avoiding loud or obscene behaviour. Alcohol sales may also be restricted towards the end of the month.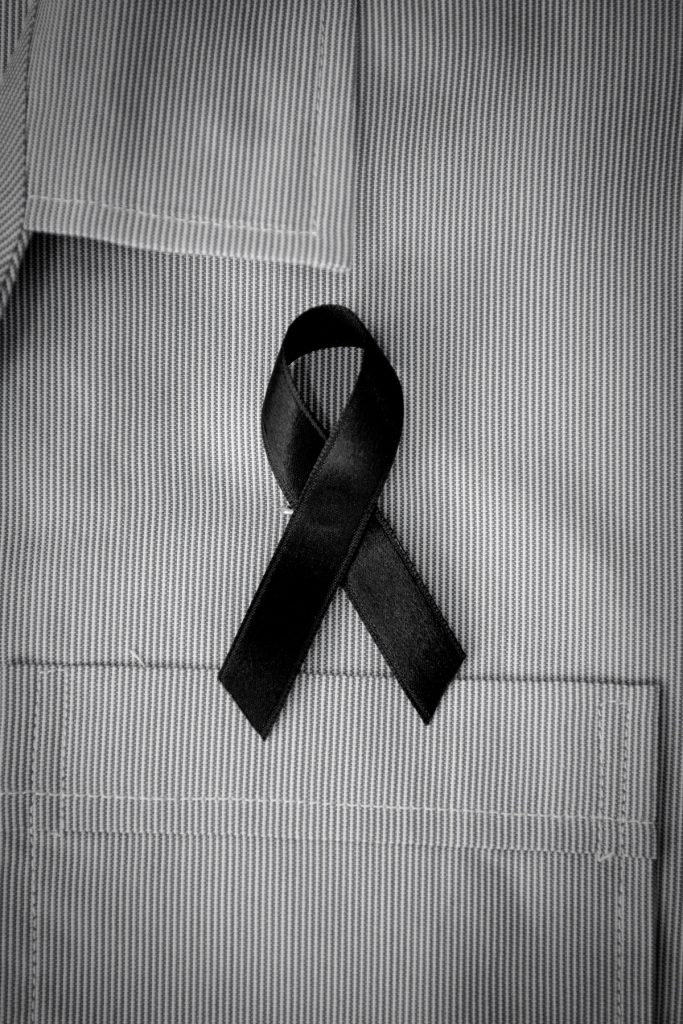 General Information: 
13 October will now be considered a public holiday in honour of His Majesty the late King Bhumibol Adulyadej.
250,000 people are expected to attend the Royal Cremation ceremony in Bangkok.
70,000 state officials and employees will be allocated to provide security.
TV stations will be broadcasting in black and white from 1- 29 October.
Provinces nationwide have sent over 19 million handmade traditional sandalwood flowers to pay tribute.
Entertainment will be toned down or prohibited in the month of October, particularly from 23 – 29 October.
Bangkok public transit will be offering free transportation on select routes from 25 – 27 October.
Expect the BTS, MRT and BRT to be more crowded than usual on the day of and leading up to the Royal Cremation ceremony.
Some road closures are expected.
While most attractions in the city will be operating as usual, the Tourism Authority of Thailand recommends that travellers reconfirm details with their travel agents and keep an eye on news from local Thai media outlets.
Starting in November, the government will have a month long exhibition in remembrance at Sanam Luang, from 7.00 am – 8.00 pm. They expect more than 100,000 visitors each day.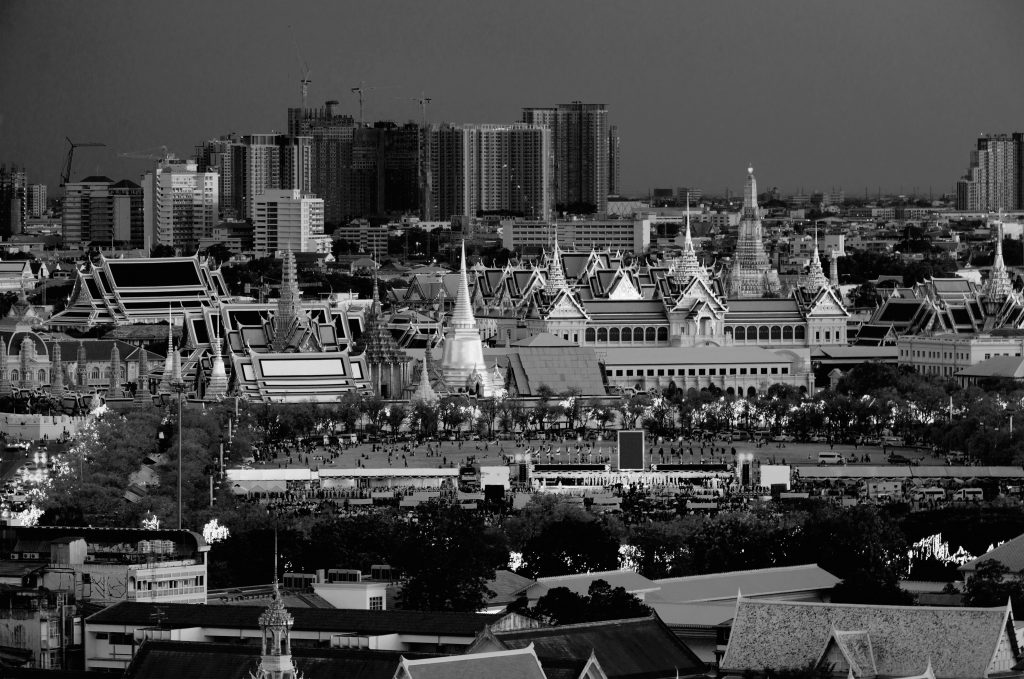 Closures: 
The Grand Palace and the Temple of the Emerald Buddha will be closed from 1 – 29 October
There will be no Muay Thai events at Rajadamnern Stadium in October
TK Park at CentralWorld will be closed on 26 October
Ananta Samakom Throne Hall and Vimanamek Teak Museum will be closed until further notice
Paruskawan Palace and the Police Museum will be closed from 1 – 31 October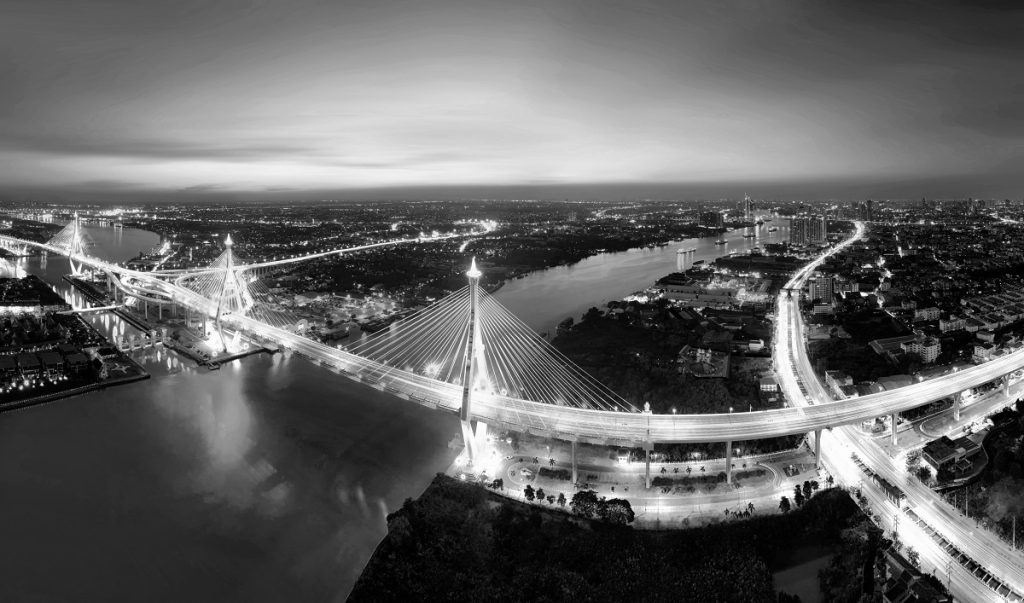 Public Performances: 
To signify a final tribute, and the end of the mourning period, for His Majesty the late King Bhumibol Adulyadej, a ceremony called, "Ok Phra Men," will be performed for the Royal Cremation. It will begin at 6.00 pm on 26 October and will continue until 6.00 am the following day. For the public, three stages will be positioned throughout the area. On stage one, "Nang Yai," the great shadow play, and "Khon," the masked drama, will take place, utilizing over 1,420 performers. On stage two, 422 performers will take part in the puppet shows, "Hun luang" and "Hun krabok." On stage three, 942 musicians and singers will play songs composed by, and in memory of, His Majesty the late King.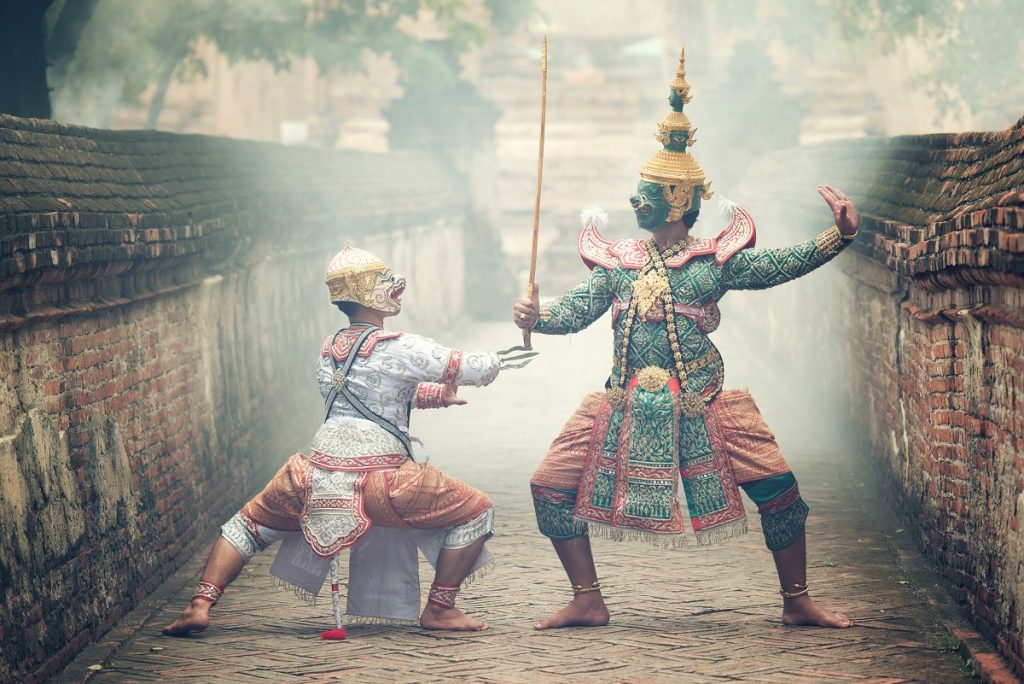 Royal Cremation Schedule: 
The Royal Cremation of the His Majesty the late King Bhumibol Adulyadej will take place over a 5-day period, from 25 – 29 October 2017. The schedule is as follows:
Wednesday 25 October 2017
Time: 5.30 pm
Event: Royal merit-making ceremony to prepare to move the Royal Urn to Sanam Luang
————————————————————————————————————————————–
Thursday 26 October 2017
Time: 7.00 am
Event: The Royal Urn will be relocated from Dusit Maha Prasad Throne Hall to the Royal Crematorium
Time: 5.30 pm
Event: Symbolic Royal Cremation
Time: 8.00 pm
Event: Royal Cremation of His Majesty the late King Bhumibol Adulyadej
————————————————————————————————————————————–
Friday 27 October 2017
Time: 8.00 am
Event: The Royal Ashes and Royal Relics will be collected and relocated to the Temple of the Emerald Buddha and Dusit Maha Prasad Throne Hall
————————————————————————————————————————————–
Saturday 28 October 2017
Time: 5.30 pm
Event: Royal merit-making ceremony for the Royal Relics
————————————————————————————————————————————–
Sunday 29 October 2017
Time: 10.30 am
Event: Food offerings to monks and the Royal Relics will be transferred from Dusit Maha Prasad Throne Hall to the Heavenly Abode in Chakri Maha Prasad Throne Hall
Time: 5.30 pm
Event: The Royal Ashes will be transferred to be enshrined at Wat Rajabopidh and Wat Bovoranives