As we mourn the loss of His Majesty the late King Bhumibol Adulyajej, we also celebrate his life and works, while appreciating all that he has done for Thailand and its people.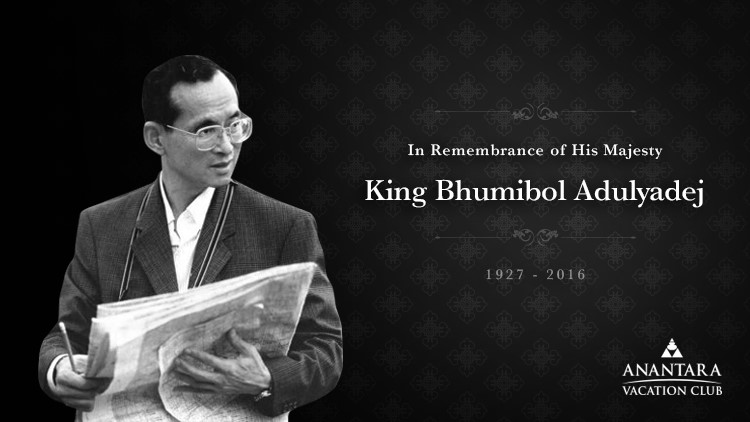 Born in Cambridge, Massachusetts, USA on 5 December 1927, he was the youngest son of Prince Mahidol Adulyadej. His Majesty attended primary school in Bangkok before moving to Switzerland to continue his education, where he studied Political Science and Law. Crowned on 5 May 1950, at the time of his passing, the late King was the longest reigning monarch in the world, loved and revered by the citizens of the Kingdom of Thailand, and respected around the world. Over the course of his life, the "Father of the Nation" instituted a number of projects designed to have positive social and ecological impacts. These include the Royal Rain Project, Moisture Retention Dams, the Rama VIII Bridge, the Chaipattana Aerator, the Royal Projects programme and much more. He was also among the first world leaders to embrace and focus on the needs for renewable resources. In May 2006, His Majesty was awarded the United Nations Human Development Lifetime Achievement Award.
His Majesty King Bhumibol Adulyadej passed away on 13 October 2016. The Royal Cremation will take place in Bangkok over the course of 5 days, from 25 – 29 October 2017.