November is a special time of year to visit Thailand. On Friday 3 November, the country will celebrate the ancient customs of Loy Krathong. Every year, on the full moon of the twelfth month of the traditional Thai lunar calendar, Thai citizens and foreign visitors flock to the waterways to participate in the Loy Krathong traditions. The festival is marked by the release of thousands of handmade lotus shaped baskets, referred to as 'krathongs.' Witnessing the endless sea of krathongs drifting down Thailand's waterways is a truly memorable event and marks a great time to be visiting the country. This year, experience the magic of Loy Krathong with Anantara Vacation Club! 

History of Loy Krathong:
While the exact origins of Loy Krathong are unknown, it is commonly accepted that the tradition began approximately 800 years ago in the Sukhothai region. The name is quite befitting, as when broken down, it translates to: "Floating Bowl." Krathongs are made from natural resources, usually the base comes from the trunk of a banana tree and is wrapped with folded leaves. It is then decorated with flowers, incense, money and personal effects. When you release your krathong, you are essentially releasing all of your misfortunes from the previous year.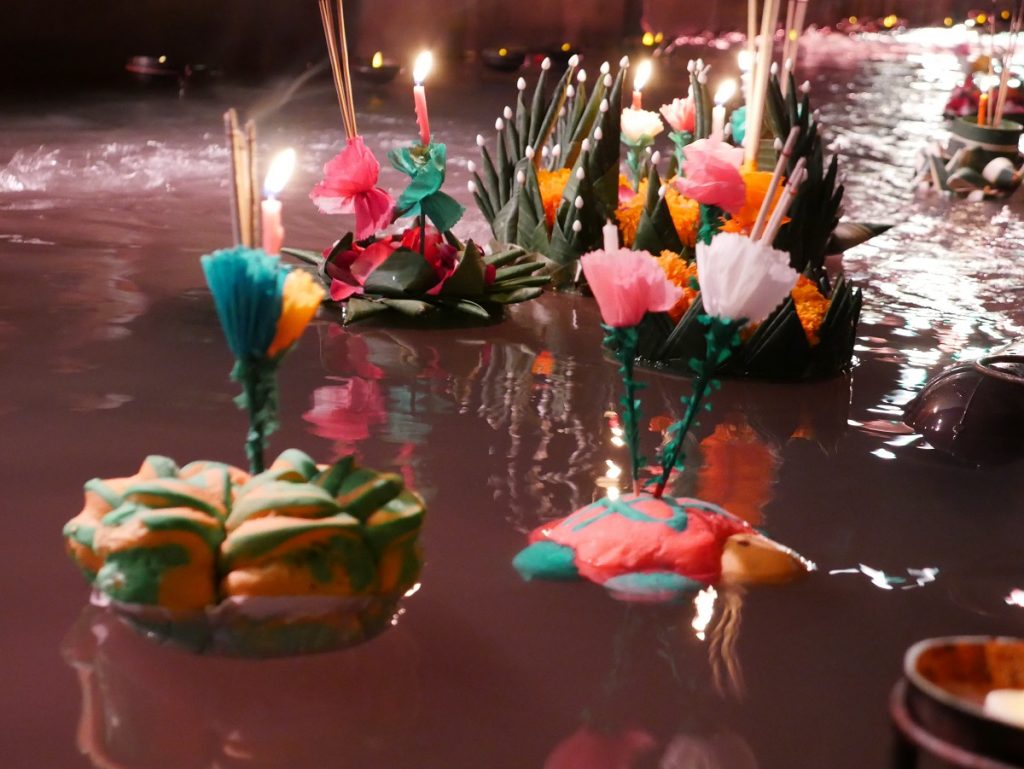 Central Thailand: Anantara Vacation Club Riverside Bangkok
Situated on the banks of the Chao Phraya River, Thailand's largest waterway, Anantara Riverside Bangkok Resort is the perfect place to celebrate Loy Krathong. In Thai culture, it is traditional to set a krathong afloat in the river, and to place a strand of hair or fingernail inside as a way of giving up a part of yourself and sending away your bad luck as you ask for good fortune in the year to come. With its own easy river access, Anantara Riverside Bangkok Resort offers you an escape from some of the bigger crowds, whilst ensuring you do not miss out on any of the celebrations.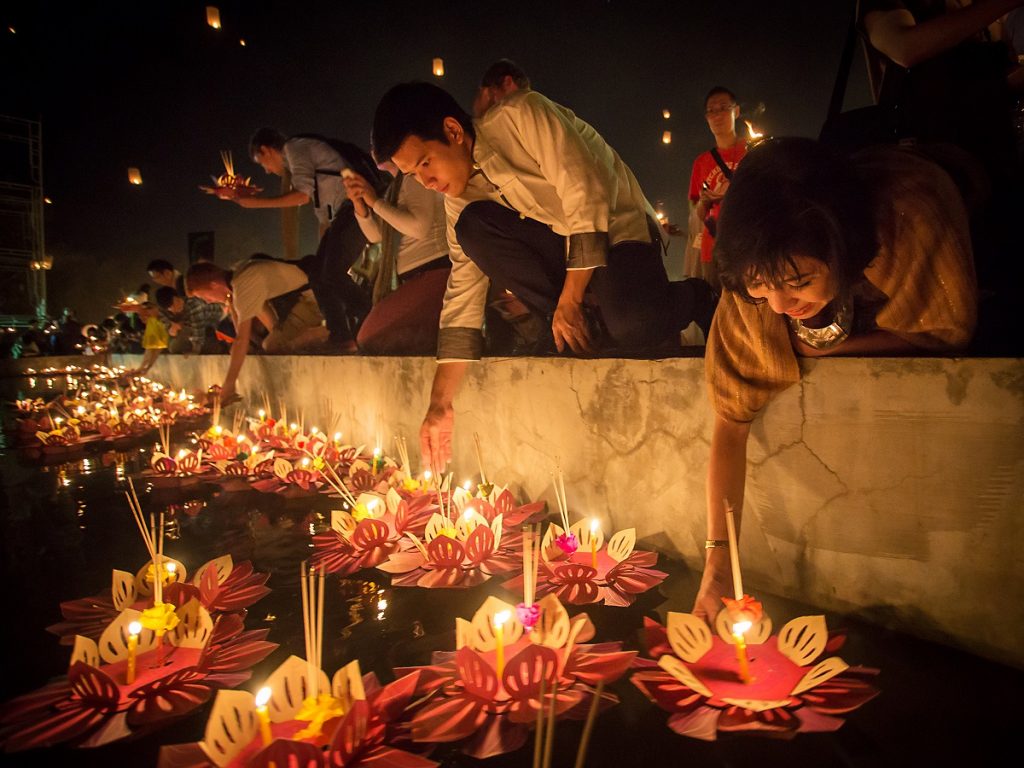 Northern Thailand: Anantara Vacation Club Chiang Mai
Northern Thailand offers visitors spectacular opportunities to experience the magic of Loy Krathong. In Chiang Mai, this time of year coincides with the regional Yi Peng festival. Yi Peng is also a tradition in which people can send their bad luck away, in the form of floating lanterns. Chiang Mai's mountainous backdrop makes the perfect setting as thousands of lanterns fill the night's sky. A truly unforgettable experience to share with loved ones.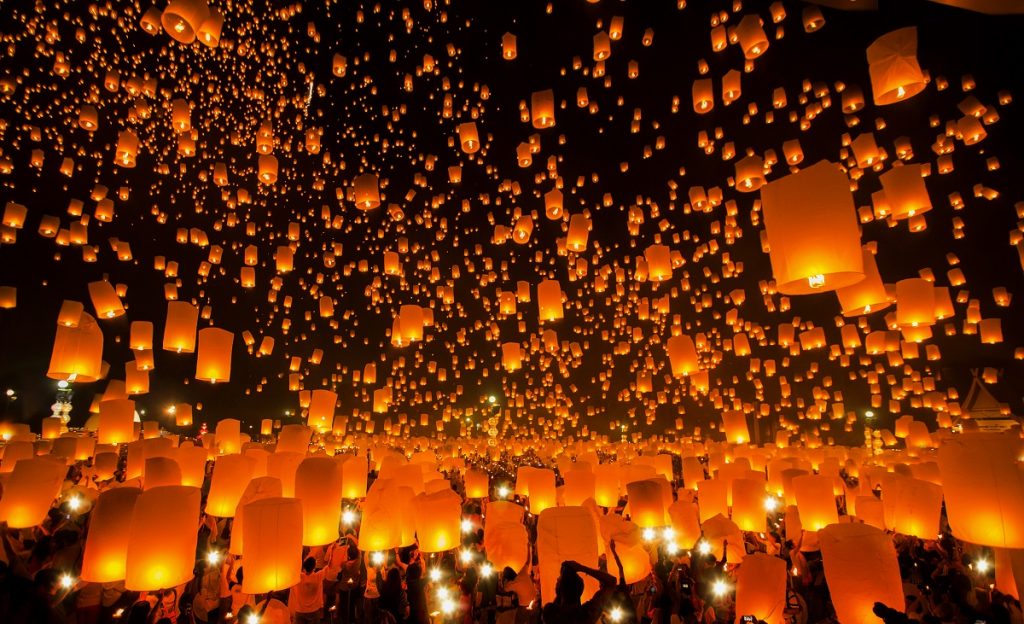 Southern Thailand: Anantara Vacation Club Mai Khao Phuket
For visitors to Southern Thailand's sandy shores, Phuket is an excellent place to take part in the Loy Krathong festival. With the ocean at your doorstep, you can watch as your troubles float away in the water's current. Buy a krathong from one of the many street stalls, or purchase the materials and make one yourself! Sit back and relax with your loved ones as you watch the tiny specs of light drifting off into the horizon, carrying away your bad luck.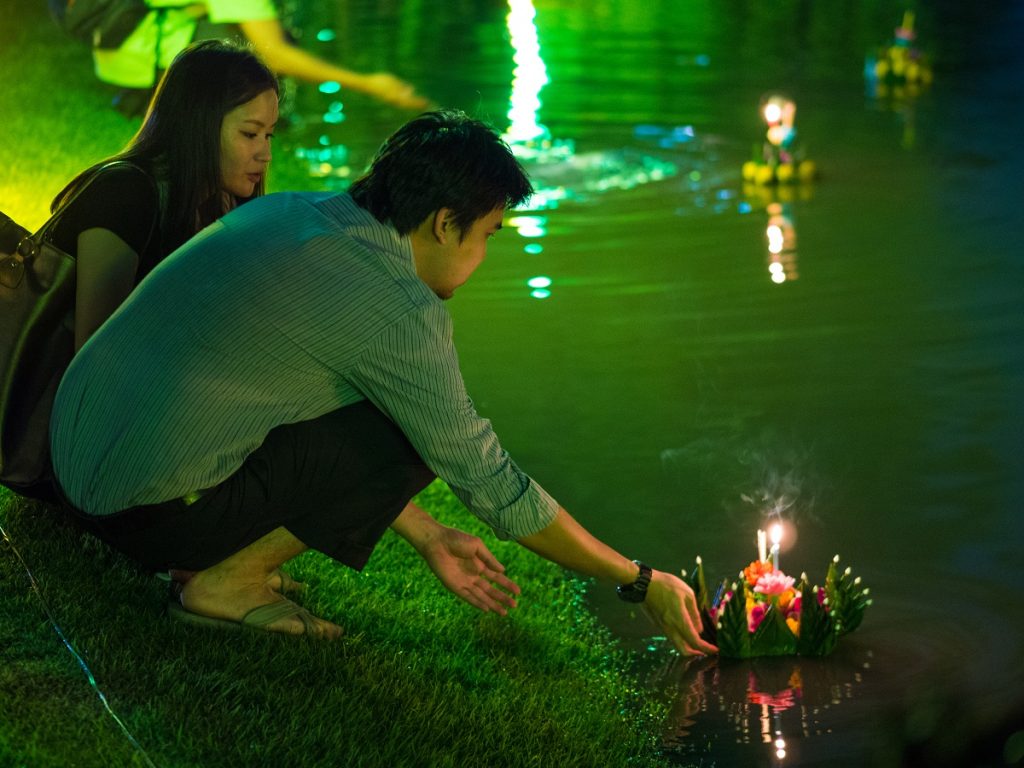 Follow our social media platforms for more tips, tricks, information, and daily travel inspiration: Twitter, Facebook, Instagram and Weibo or explore #anantaraclub