Having been Anantara Vacation Club Points Owners since 2013, Matt Jenkin and his wife Kim have travelled to Phuket, Bangkok, Kuala Lumpur, Dubai and Bali using their Diamond Ownership, as well as across Australia.

The couple recently returned to our Club Resort in Phuket to celebrate their wedding anniversary with a special ceremony on Mai Khao beach, surrounded by their children, friends and family. We caught up with him afterwards to ask about the experience, as well as to learn more about his history as an Owner, his favourite Anantara Vacation Club memories and how the Club can improve as a whole.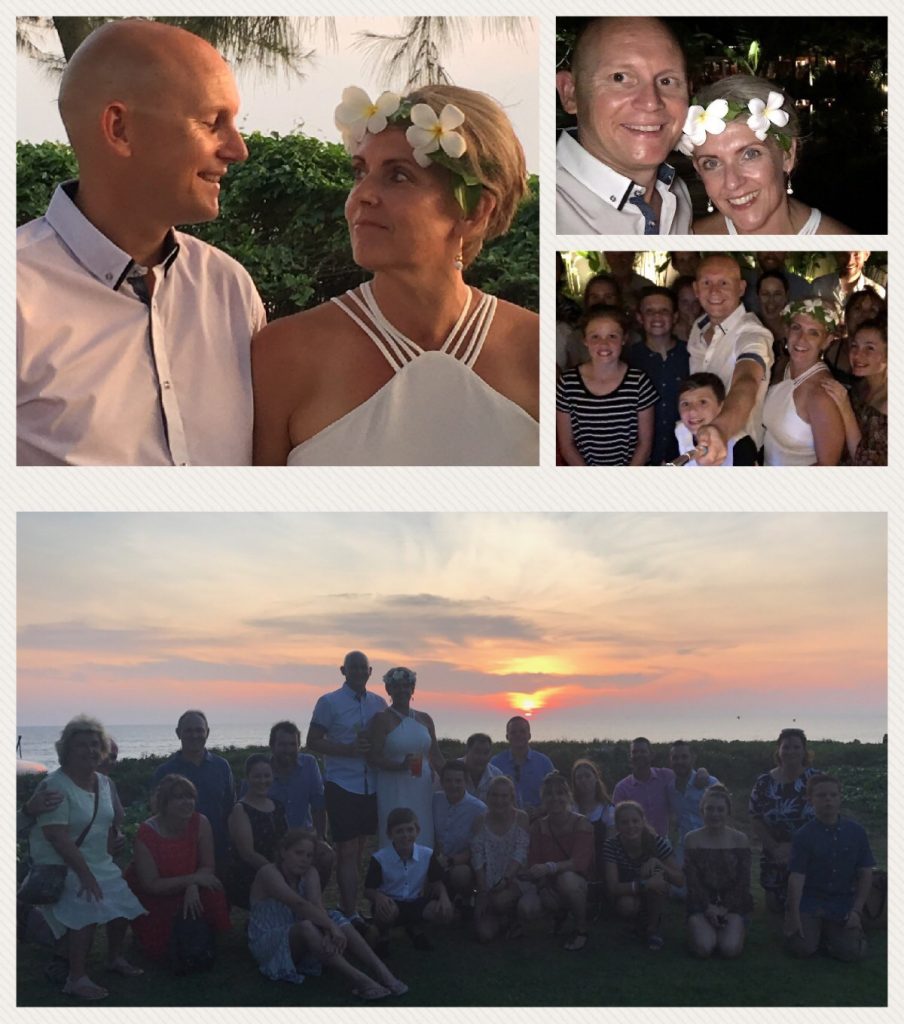 AVC: Why did you choose to celebrate your wedding anniversary at our Club Resort in Phuket? 
MJ: Anantara Vacation Club Mai Khao Phuket is our "happy place" – not only for my wife and I but also our kids. You can enjoy the privacy of your villa as well as what the resort has to offer, especially the swim up bar! The kids are also made to feel at home by the staff who go out of their way to accommodate us and make sure that we are comfortable.
AVC: What was the highlight of your wedding anniversary celebration with us?
MJ: There are two actually! The first was what the Anantara Vacation Club team had planned for our ceremony in front of the Anantara Mai Khao Phuket Villas property. We had our ceremony there as the sun went down, making it a picture perfect setting. We then retreated to have some post ceremony cocktails overlooking the sky lit up in vibrant shades of orange and red. The second highlight was the in-villa barbecue that Anantara Vacation Club arranged for us. They went the extra mile as far as decorations and the menu go, making it an occasion we will never forget.
AVC: How long have you been Club Points Owners for and why did you choose to purchase an Anantara Vacation Club Ownership?
MJ: We have been Anantara Vacation Club Owners since September 2013. We chose to become members given the flexibility and variety that the Club offers. Being a member also encourages you plan your holidays and travel memories well in advance. We love the high standard of the Anantara Vacation Club Resorts and Club Escapes, as well as the Thai hospitality that characterizes each stay.
AVC: Could you share two of your most memorable stays with Anantara Vacation Club, as well as what made them so great?
MJ: Other than our most recent one celebrating our wedding anniversary in Phuket, we've also enjoyed our stay at Anantara the Palm Dubai. The rooms and facilities were amazing, the staff very helpful and the views quite incredible. My wife and I also had a great stay at Anantara Seminyak in Bali. We weren't there long but attended an Owner cocktail-making competition and got to meet some other people we now call friends. The sunset view from the rooftop bar at that hotel was quite amazing!
If you are interested in learning more about us, or how you can take advantage of the many benefits of Vacation Ownership or have additional questions about what you've read, please email feedback@anantaraclub.com
Follow our social media platforms for daily travel inspiration: Twitter, Facebook, Instagram and Weibo or explore #anantaraclub