A multitude of factors go in to planning an Anantara Vacation Club holiday. From sorting out your travel visas to packing, booking accommodation and mapping out which sights to see, the last thing you'd want after all of your meticulous organization would be for the weather to ruin your stay.

As such, we've done the legwork for you and have sorted through the best months year-round to visit our Club Resorts across Thailand, Indonesia, China, New Zealand and the United Arab Emirates.
Thailand
The Kingdom of Siam has three distinct seasons: hot, hotter and hottest. Regardless of when you choose to visit, be prepared to sweat through your lightest cotton clothing! While our five Club Resorts are strategically positioned from North to South across the country, they see similar annual weather patterns. From November to February, Thailand's temperatures are at their lowest. For those who aren't fans of extreme heat, this would be the best time to visit. Walking outdoors during the daytime is bearable, and you can even be privy to a light breeze if you're lucky. However, with these lowered temperatures comes increased occupancy at resorts across the country.
March to April are Thailand's hottest months and can see daily highs reach over 40 degrees Celsius. It's generally advised to stay indoors or by the beach throughout daylight hours in hot season, and nightfall doesn't bring much relief from the heat. Occupancy will be generally much lower during this period, so it's a great time to visit if you'd like to have the country's countless cultural attractions (somewhat) to yourself or celebrate Songkran (the Thai New Year) in style. Just be prepared to experience levels of heat and humidity that you didn't think could possibly exist.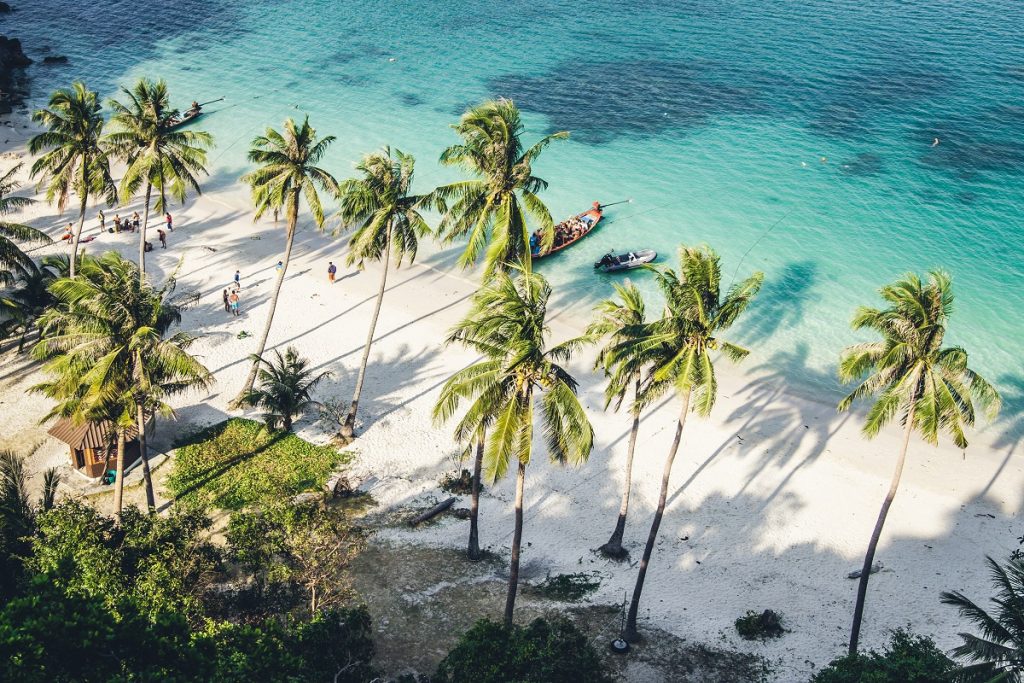 June to October sees a slight respite from the heat and is characterised by periods of heavy rainfall. If you love a good summer storm, Thailand is the place to be! That being said, it usually only rains for a couple of hours each day or every few days and isn't enough to disrupt your visit. It's incredibly rare for it to rain consistently throughout the day, so don't let monsoon season deter you from booking a holiday. As the temperatures will be slightly cooler than in March and April, occupancy will start to rise again throughout this period until it's at an all-time high in November and December.
We have five Anantara Vacation Club Resorts located across Thailand in Bangkok, Chiang Mai, Koh Samui and Phuket.
Sanya, China
Often referred to as the "Hawaii of the Orient", Sanya lies on the tropical island of Hainan in Southern China. The annual average temperature clocks in at around 25 degrees Celsius, with highs reaching a maximum of around 36 degrees throughout the summertime. Given its ideal year-round weather, Sanya is routinely hailed as China's ultimate resort destination.  Although it's suitable for travel at any time during the year, the most favourable time to visit is between September to April when temperatures are pleasant enough for swimming during the day, yet cool down to a comfortable degree in the evenings. Humidity is also at an all-time low throughout this time.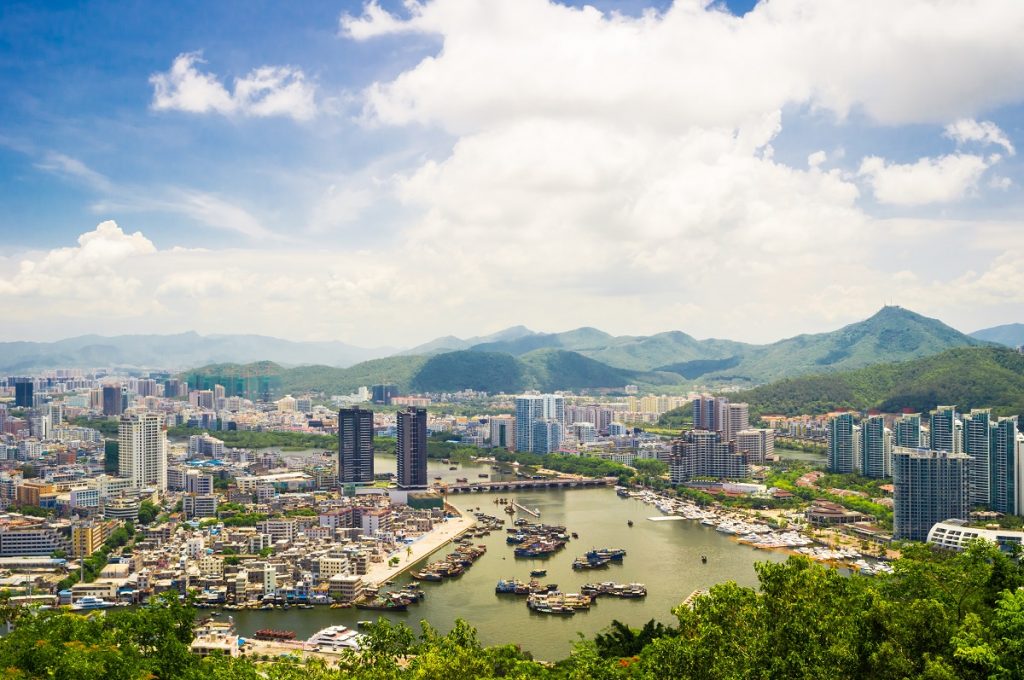 That being said, do keep in mind that the Chinese National Day Holiday occurs in October, while the Chinese New Year is celebrated in February. If you are planning to visit during these periods, be sure to book your stays well in advance to secure your accommodation. To avoid these popular holidays, head to Sanya in the summer months when temperatures are at an all-time high. June and July are hot and humid, making for ideal conditions to swim during the day before cooling down with breezier conditions in the evening.
Our Club Resort in Sanya is ideally located just a few minutes' walk from the beach and a short drive from the heart of the city.
Bali, Indonesia
The charming island of Bali is characterised by two distinct weather periods: dry season and rainy season. The months of May, June and July are generally considered to be the most ideal times of year to visit the island, given that they fall in dry season. While temperatures are hot and fall well into the 30 degree Celcius range year-round, these months will be considerably less humid than others. An added bonus for surfers is that the dry season happens to create some of the best waves in the world.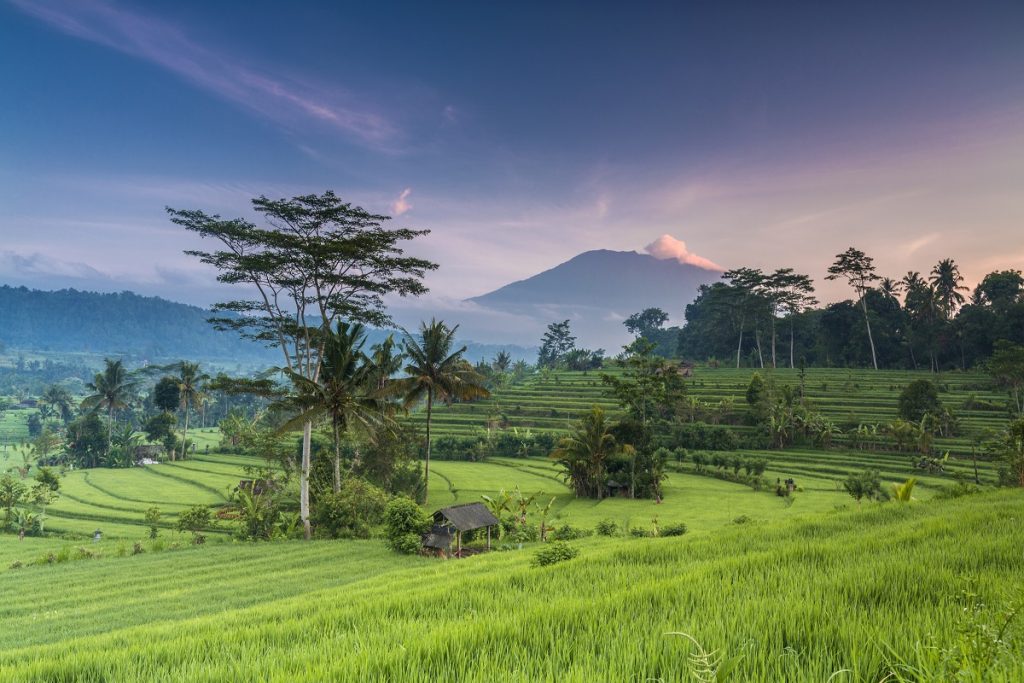 High season falls in July and August, right before the wet season starts. If you're hoping to avoid the crowds, consider visiting between September and January when tropical storms are frequent but temperatures are cooler. Much like Thailand, the rainfall is intense as it happens but only lasts for a couple of minutes or hours at a time versus throughout the entire day. Given that you'll likely be out swimming at the pool or ocean frequently anyway, many people don't find this to be too bothersome.
For those planning to venture up into Bali's central mountains and volcanoes, it's worth noting that the temperatures are much cooler along the way up to their 3,000 metre peaks and that they see much more rainfall than in coastal areas.
Our Club Resort in Bali is located in the heart of vibrant, cosmopolitan Seminyak.
Queenstown, New Zealand
Known as the adventure capital of the world, Queenstown sees a clear weather divide between its winter, spring, summer and fall seasons. While many of us are used to the idea of winter happening between the months of November and February, it actually falls in June, July and August in New Zealand. The winter season turns the city into a skiing paradise, providing plenty of fluffy white snow to keep mountain sports fans entertained and seeing temperatures ranging from -6 degrees Celsius in the mountains and 15 degrees Celsius in the downtown core. Due to the sheer number of skiiers and snowboarders who frequent the city to experience its legendary mountain peaks throughout this time, Queenstown becomes extremely busy in the winter.
Spring falls in September, October and November and sees flowers blossoming across the city. The winter crowds will dissipate, making it an ideal time to visit for those seeking some peace and quiet. Temperatures experience a wide range throughout this period, dipping as low as 5 degrees in the mountains or into the mid-twenties in the city! The average typically sits around 10 degrees in the spring, and the month of October usually sees the most amount of rainfall.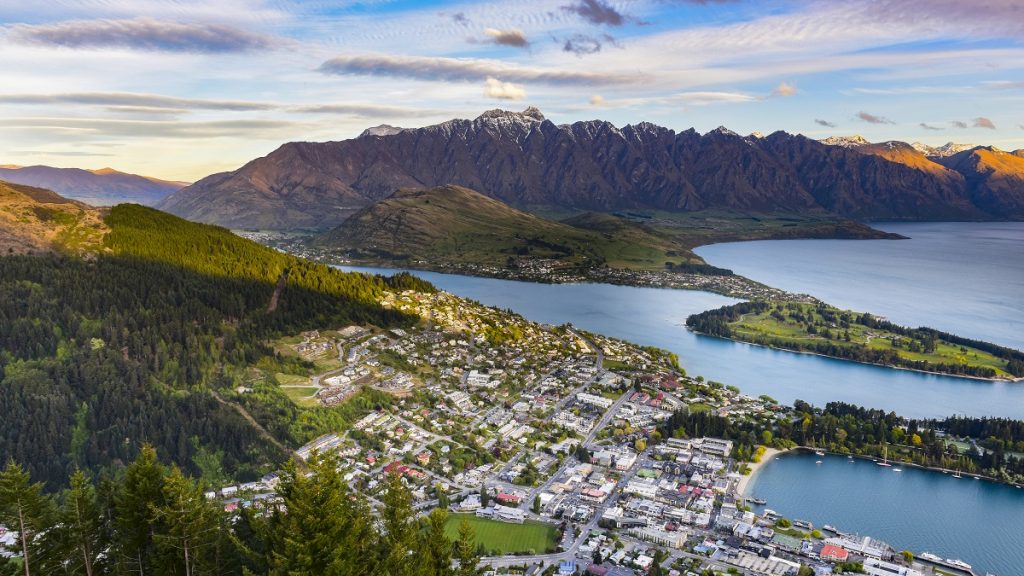 Much like the wintertime, summer is usually a popular period in Queenstown and welcomes more visitors. Many people head out to the city's lakes for some swimming and water sports, or climb up into the surrounding mountains for breathtaking hikes. The average daily temperature throughout December, January and February is around 16 degrees, with daytime temperatures climbing into the high twenties. Autumn is also popular, with temperatures starting to dip slowly before winter hits once more. We recommend to plan your Queenstown visit according to which type of outdoor activities you'd like to enjoy.
Our Club Resort in Queenstown, New Zealand is located just outside the downtown core and offers close proximity to the area's top natural attractions.
Dubai, United Arab Emirates
Being located smack dab in the middle of a desert, Dubai's weather alternates between hot and hotter. The winter (November to March) is an ideal time to visit, with temperatures dropping considerably and the region's notorious sandstorms being rare. Daily highs range in the mid-twenties to low twenties Celsius and beaches across the city are crowded with holiday-makers coming to take advantage of the desirable conditions. Be sure to book your stays well in advance if you're planning to visit in Dubai's winter months.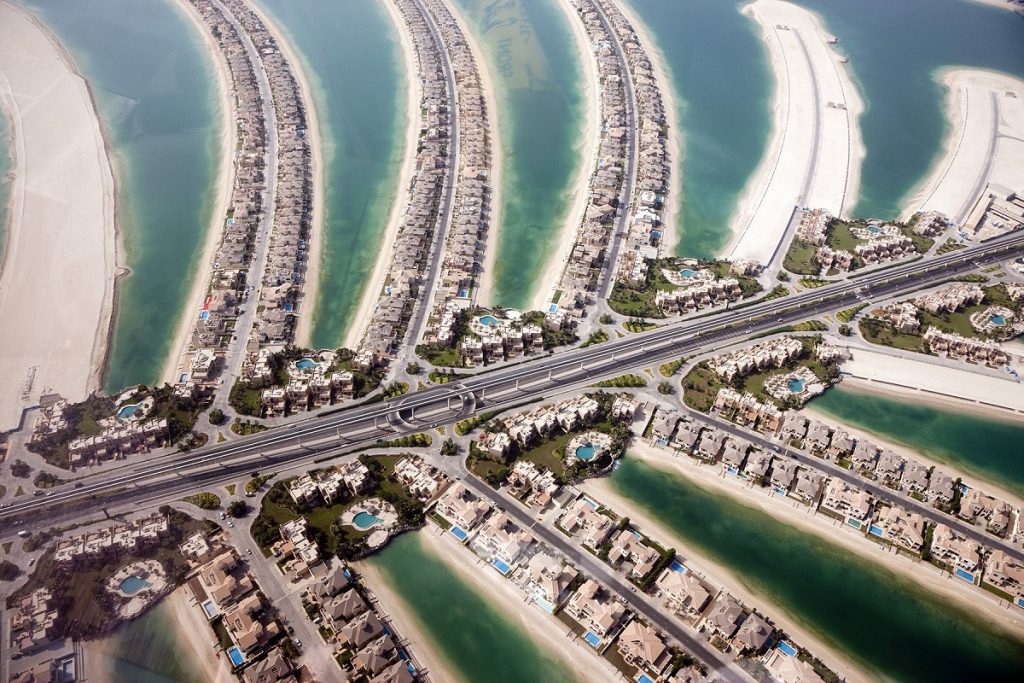 January to March is considered Dubai's rainy season, but rainfall is short-lived given its desert climate. There's no need to be concerned about the rain ruining any of your holiday plans! April to October is considered the summer and welcomes scorching temperatures climbing up into the high thirties and forties. We'll be honest – spending the day outdoors in these conditions is tricky unless you're planning to lounge by the pool or beach. However, this would be a great time to make use of the city's many indoor cultural sights, malls and architectural marvels. You'll also see lowered occupancy across Dubai's resorts and a considerably smaller number of crowds. This may be enticing depending on your holiday style and interests.
It's worth noting that Ramadan happens in either June or July annually, shuttering many restaurants during daylight hours and imposing a ban on the sale of alcohol at select properties.
Our Club Developer inventory in Dubai is located along the iconic Palm Jumeirah.
If you are interested in learning more about how you can take advantage of the many benefits of Vacation Ownership or have additional questions about what you've read, please email feedback@anantaraclub.com
Follow our social media platforms for daily travel inspiration: Twitter, Facebook, Instagram and Weibo or explore #anantaraclub