Surrounded by lush, green mountains, the comparative coolness of Chiang Mai has long been an attractive destination for those seeking to escape the heat and humidity of the capital. With a wealth of activities and sights, the local art scene has been attracting travellers from far and wide.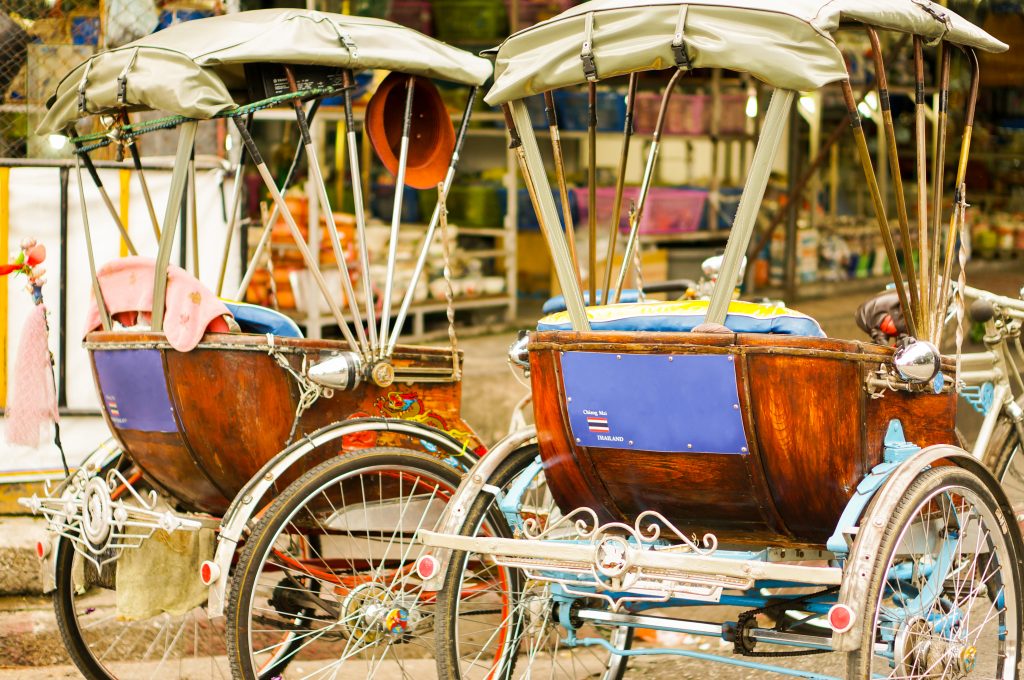 Whether on foot, motorcycle or on the back of an elephant, Chiang Mai is an excellent hub from which to explore the surrounding countryside. But by turning your attention inwards, you will find there is so much more that the city itself has to offer.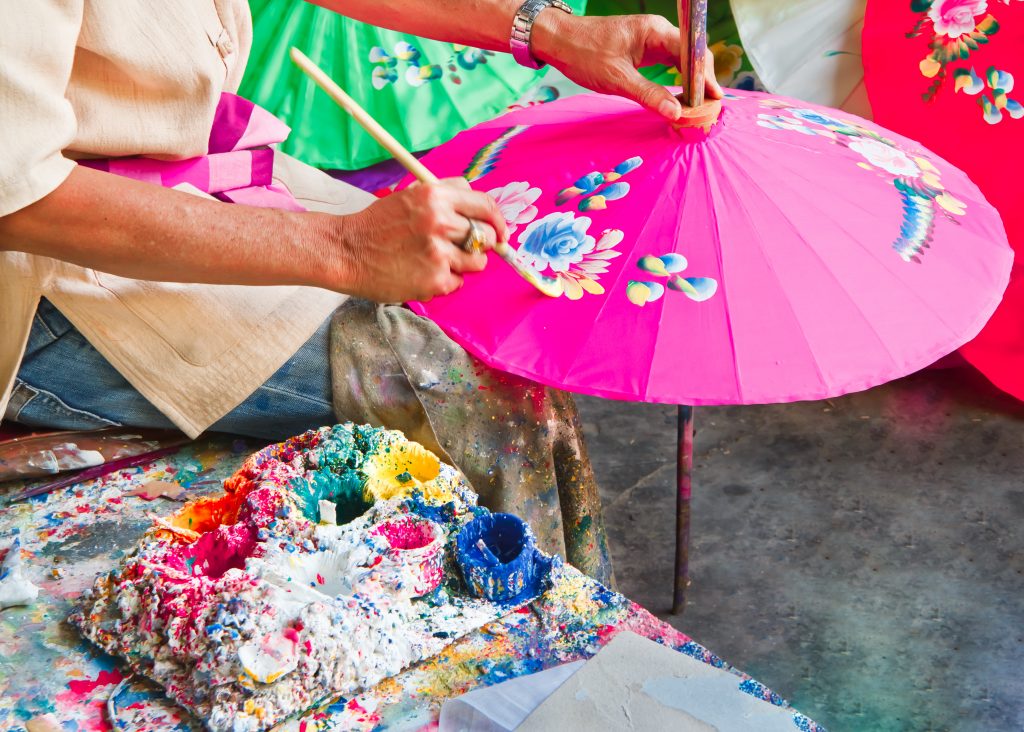 Northern Thailand has a long and rich cultural heritage that was slowly eroded into obscurity by the mid-20th century. Much of its art and culture was long ago turned to ash and sent to the bottom of the Ping River. Fortunately, its spirit was never completely banished, and walking around Chiang Mai today, you will see many examples of architecture that set it apart from the rest of Thailand. Indeed, it was this surviving architecture that ignited the interest in Lanna culture that has led to its renaissance. The last 20 years has seen an explosion of creativity that has seen Lanna art go from obscurity to ubiquity, making Chiang Mai an excellent place to acquaint yourself with this once lost cultural heritage.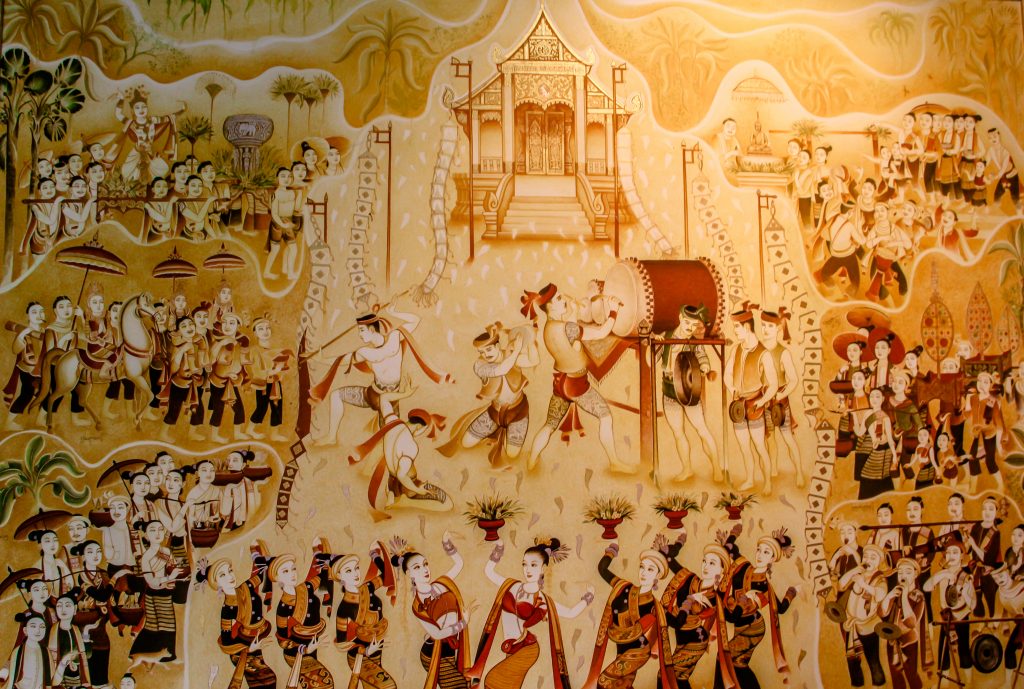 Tha Phae gate is a great place to begin many tours of Chiang Mai, and the discovery of art is no exception. The old city walls immediately connect you with its past, and Tha Phae road itself is home to many shops and galleries that perfectly set the mood, immersing you in the Lanna art, from the modern to the traditional. Once awakened, your curiosity of Lanna history can be satisfied at the Chiang Mai City Arts and Cultural Centre, itself a beautifully restored example of everything contained within.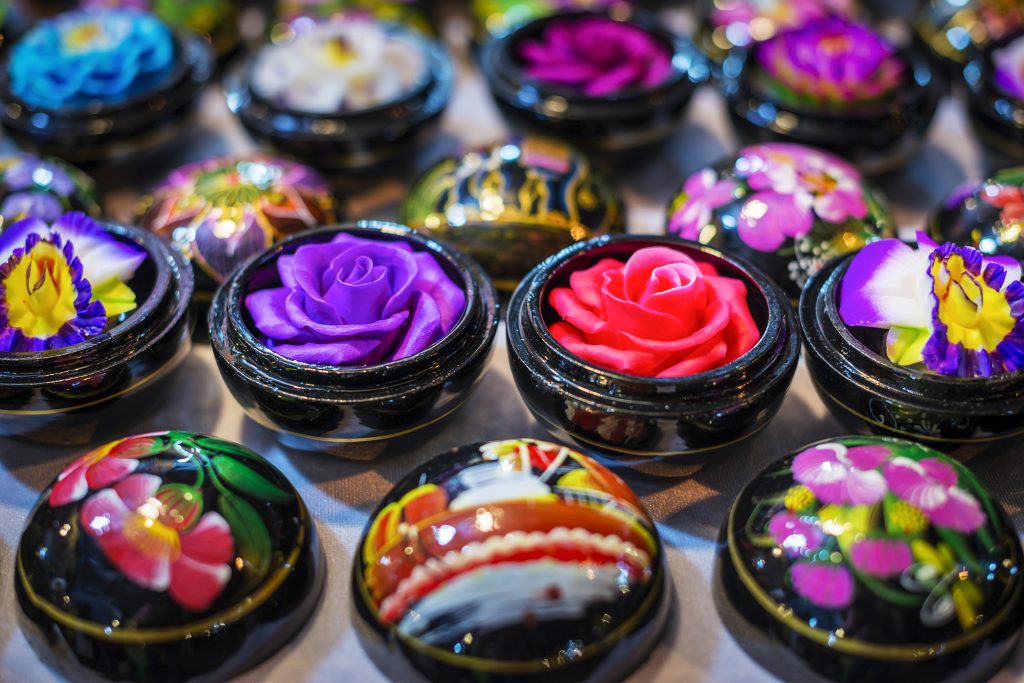 As you push westward, your knowledge can be turned into practice at the Chiang Mai Art School. Here you can try your own hand, bringing out the artist within in gorgeous, peaceful surroundings. With your own inner artist at the fore, you can round off your journey by getting to know the work of emerging local artists at the Chiang Mai University Art Center. As your tour comes to a close, you will find that a whole world of artistic discovery has been opened up to you, all that is left is for you to explore to your heart's content.