It seems like just yesterday that Anantara Vacation Club Mai Khao Phuket opened its doors. But standing here five years later, the progress and growth is undeniable. As the resort celebrates its 5th anniversary, we take a look back to see where it all began.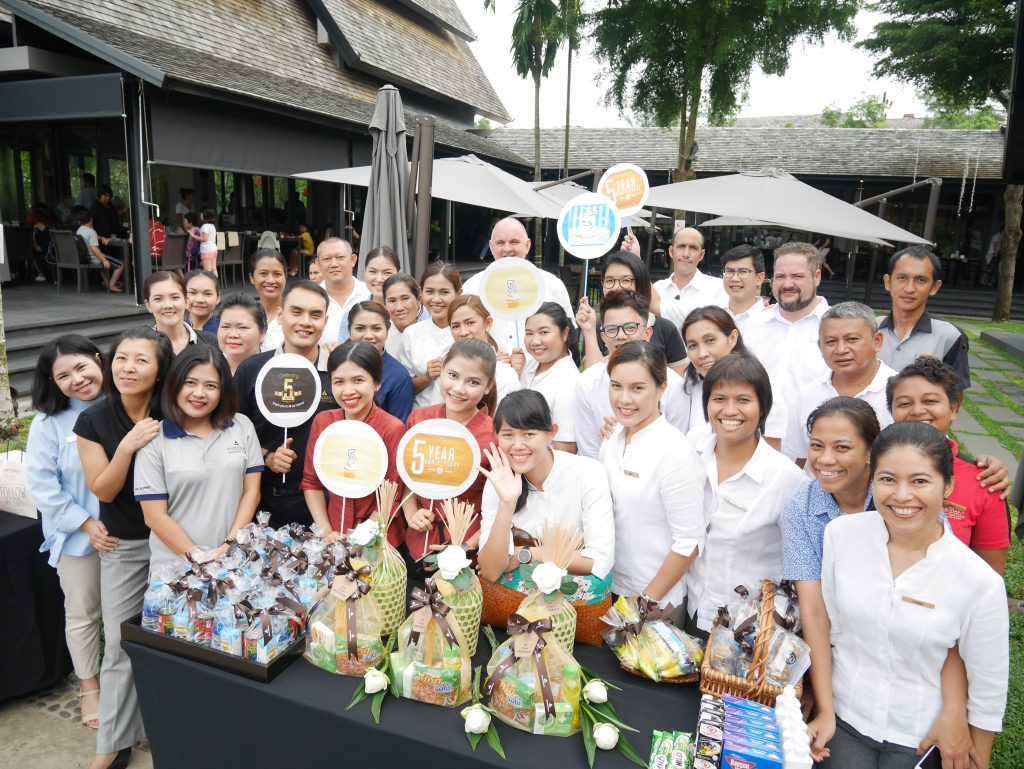 It was the morning of the 13th of June, and the sun was shining down on Anantara Vacation Club Mai Khao Phuket. A cool ocean breeze washed over the resort, and the smell of bacon and eggs filled the air as guests started to wake up and make their way down to Chaam restaurant to enjoy their daily breakfast buffet. On the surface, everything appeared to be business as usual, but this was a special day. It marked the five year anniversary of Anantara Vacation Club's signature Club Resort.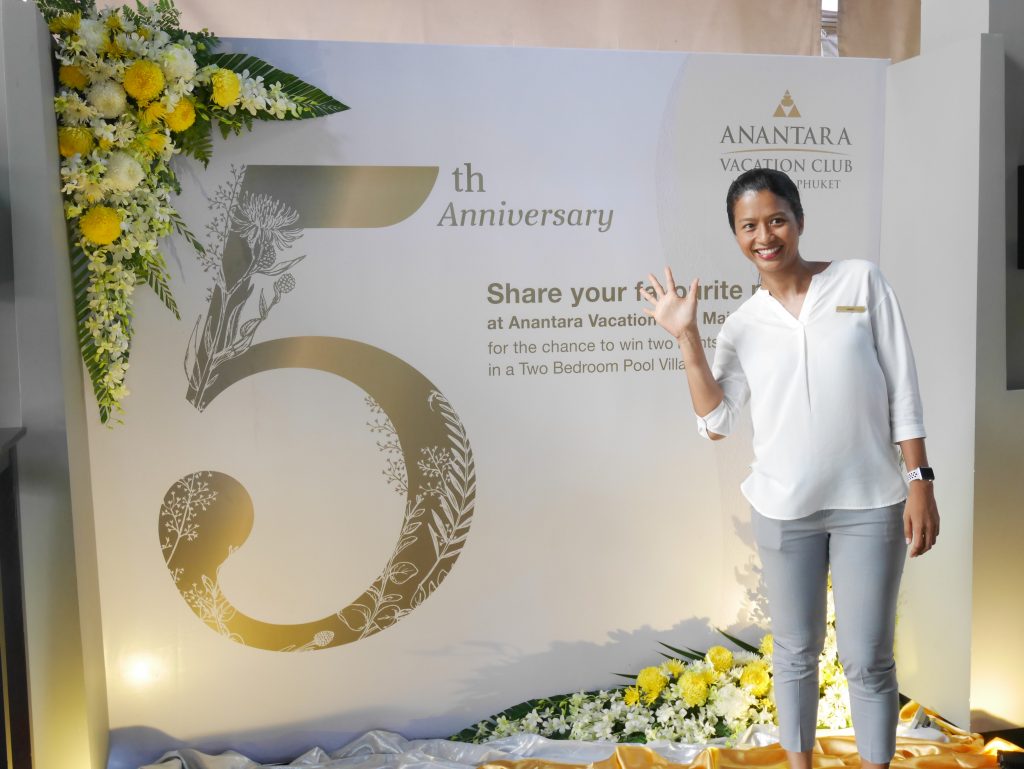 The day's festivities began with a traditional alms giving ceremony for the local monks. A tradition much revered by the Buddhist community. Guests and staff members lined up to pay their respects, the monks passed on their blessings in a special ceremony.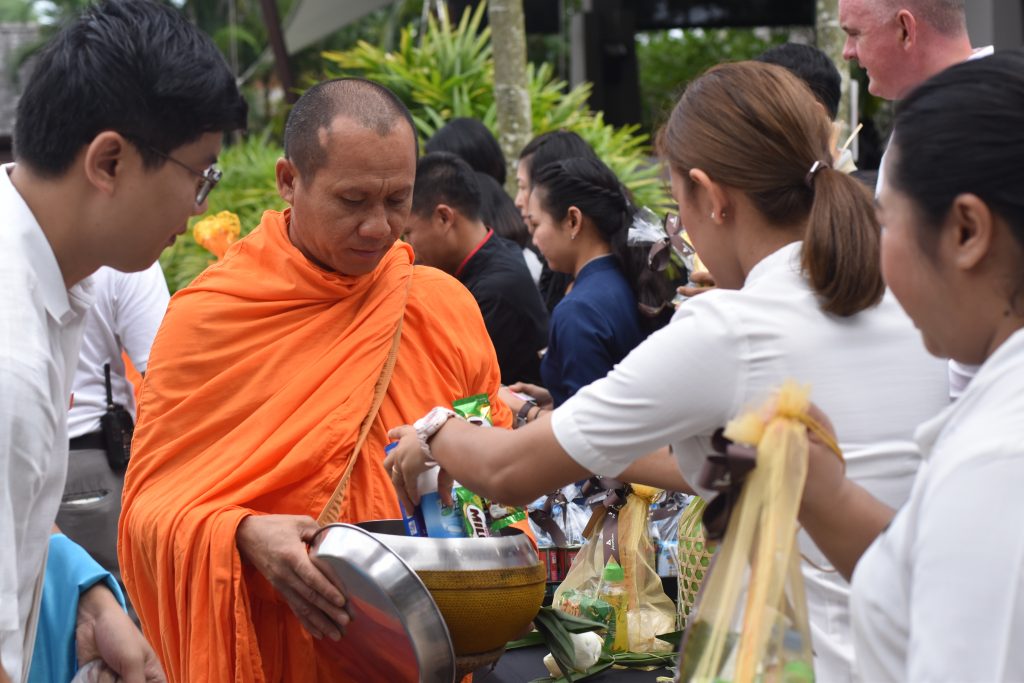 In the evening, guests enjoyed an assortment of family-friendly activities, including snacks, games and prizes. Chaam Restaurant marked the occasion with a special three-course set menu, offering a tantalizing display of both Thai and international cuisine. As the day drew to a close, excitement filled the air, and there was a clear sense of pride shared amongst both Club Points Owners and staff alike for playing their part in the development and success of this flagship property.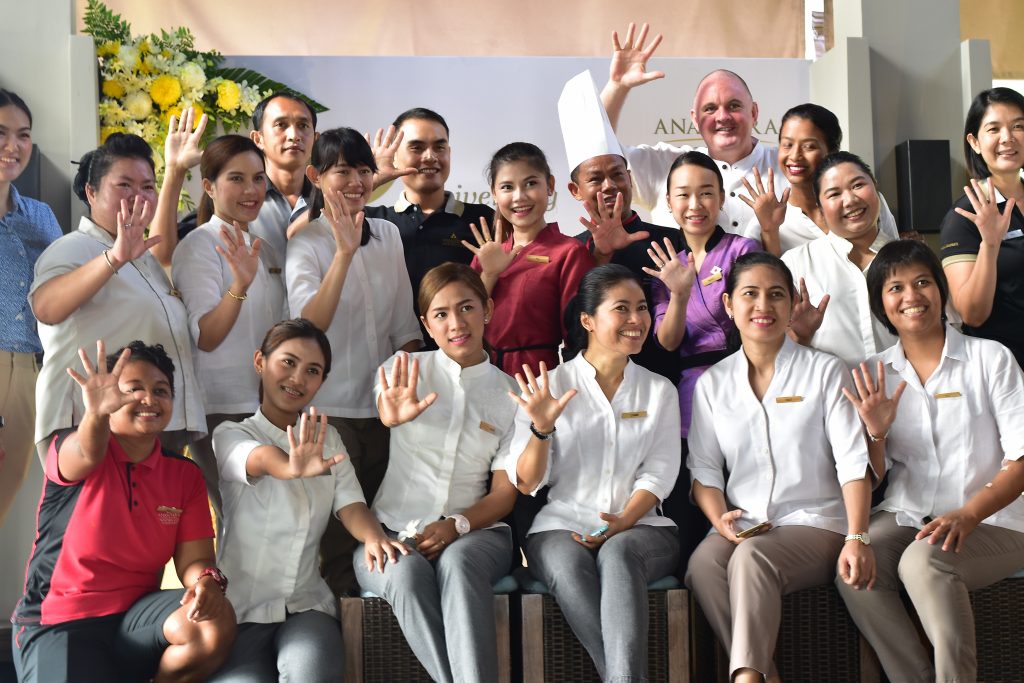 When it was first opened its doors to the public in 2013, the resort featured only 100 rooms, and was operating at just 65% capacity. Now, just five years later, the resort has grown exponentially, becoming the defining experience for Anantara Vacation Club Points Owners.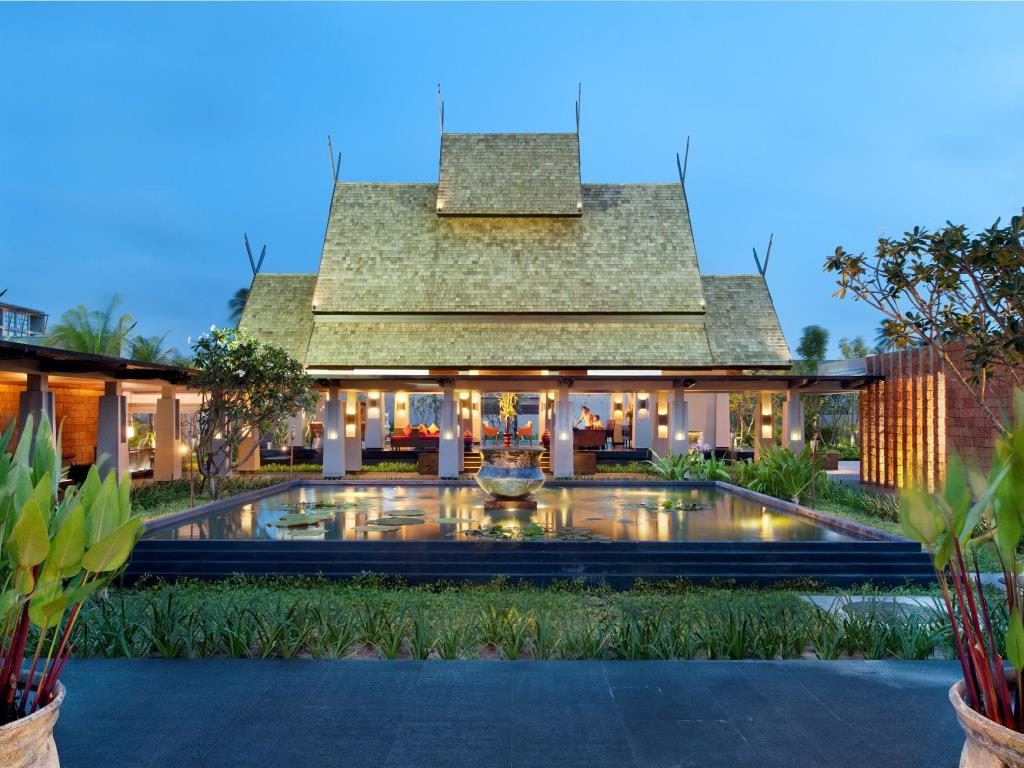 Currently, the resort boasts 75 spacious pool villas and 70 lavish apartment suites, with plans already underway to add an additional 98 units. Resort activities have expanded to include a rock climbing wall, organic vegetable garden, Kids' and Teens' Clubs, Dive-In Movie Night at the pool, as well as a wide range of island excursions, wildlife tours and cultural attractions for guests to enjoy.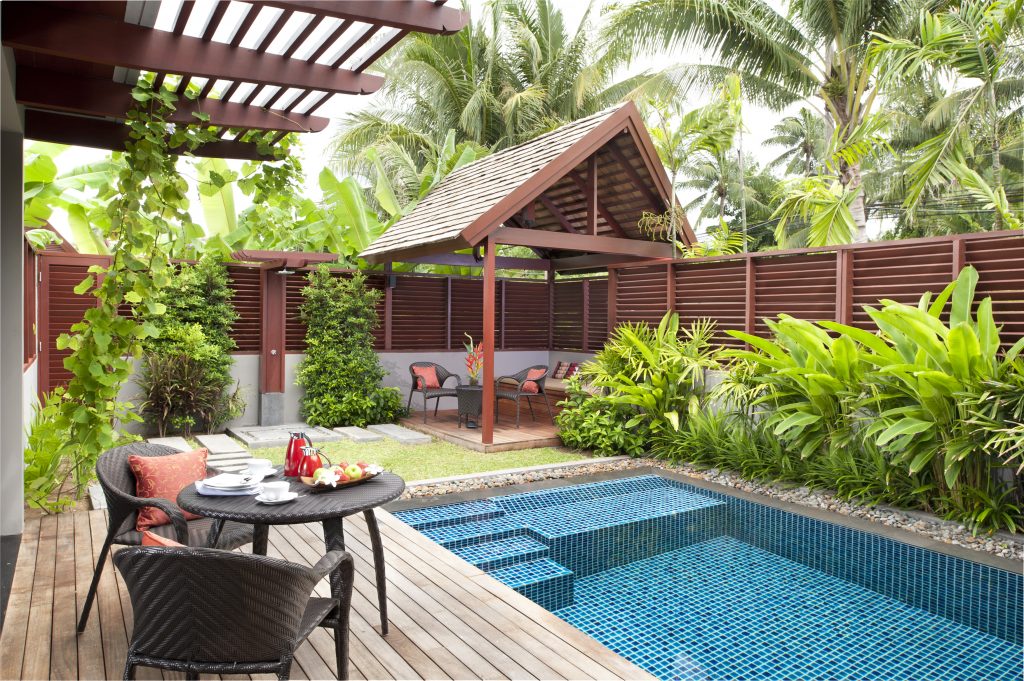 General Manager, Lyndon Ellis, has been with Anantara Vacation Club since the very beginning. When asked for his thoughts on the evolution of the property, he had this to say: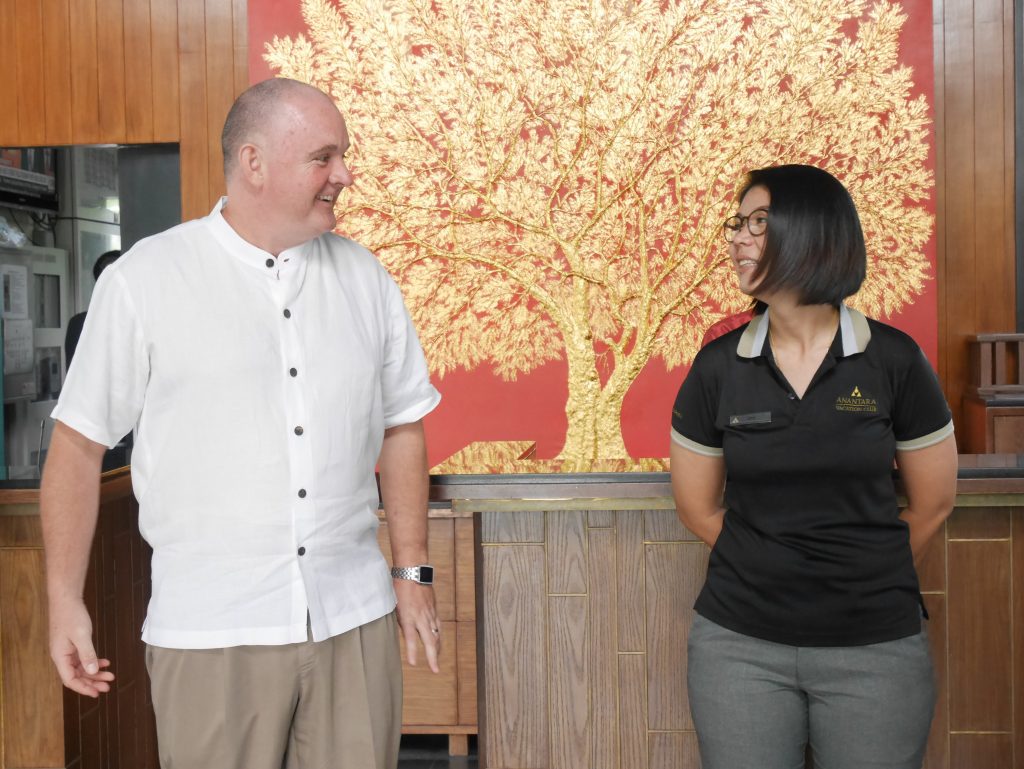 "It's truly been an amazing journey, and I'm thrilled that I have had the opportunity to see it first-hand. Competition is fierce, so we strive to consistently re-evaluate all aspects of our operations, listen carefully to our Club Points Owners and position ourselves to ensure we stay ahead of the pack. The first rule of the service industry is 'always exceed their expectations,' and as such, our focus is on continuing to bring to our guests the high-quality Anantara experiences that they have come to know and delight in. It's been truly amazing to witness the growth of this resort, and on behalf of Anantara Vacation Club Mai Khao Phuket, I would like to extend our most sincere gratitude to all of our Club Points Owners, guests, friends and family for helping to make this resort what it is today. We are all looking forward to seeing what the next five years will bring."
Anantara Vacation Club Points Owners can learn more about this Signature Club Resort or make a booking by clicking here.
Are you in Mai Khao Beach? Make sure you don't miss our Insider's Shopping Guide to Phuket.