As an Elite Platinum Anantara Vacation Club Points Owners, Alywin Chan and his family had the opportunity to embark on a Royal Adventure Package consisting of a 4 night excursion through northern Thailand. Having stayed at both Anantara Vacation Club Chiang Mai and Anantara Golden Triangle Elephant Camp and Resort, they took the time to share their thoughts on the experience.

What were your first impressions upon your arrival at our Chiang Mai Resort?
We had a very nice welcome in the lobby, where we were provided with refreshing welcome drinks and snacks. The front line staff always made sure to check up on us when we left or returned to the resort, making sure that we had everything we needed. Needless to say we were very impressed!
Can you describe your accommodations?
We stayed in a spacious 2 Bedroom Suite, featuring all of the amenities we could ever need. It was a perfect fit for our family. Travelling with me was my wife, my two children and their grandmother. The room was large enough for the adults to have their own space, while still allowing the kids to have space to play. Also, we were located less than a 5 minute walk to Anusarn market which connects to the main night bazaar section.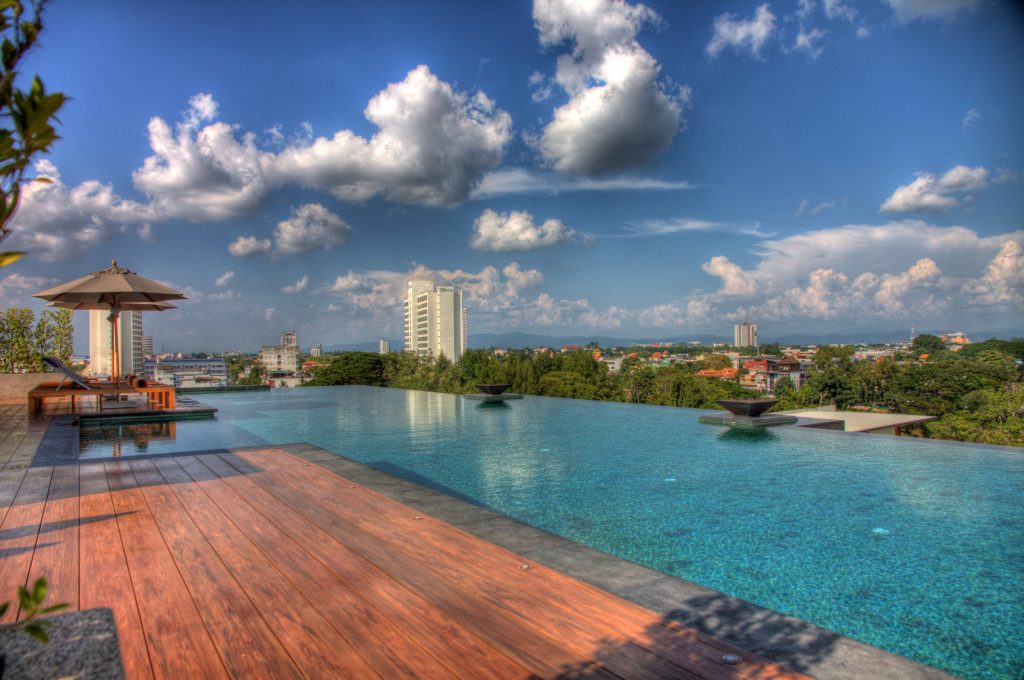 How about the amenities?
Our family really enjoyed the rooftop pool. Every evening we would be there enjoying splashing in the water. As the sun set, the lights and torches would come on, making for a very beautiful experience. Anantara Vacation Club Chiang Mai was a welcomed and luxurious base for our many activities and we have fond memories of our trip. Beautiful setting, great hospitality.
How were the restaurants?
The restaurants were great. Just across the street, at Anantara Chiang Mai Resort, breakfast was always good. Featuring a wide variety of local and continental offerings, all of very high quality, we would always have our fill and not need to have much of a lunch. We had dinner at the signature restaurant, The Service 1921. It was a good mix of Asian cuisine. It was one of our favourite dining experiences, and we had quite a few during our stay in Chiang Mai!
At Chiang Mai Golden Triangle Elephant Camp and Resort, daily breakfast was great and featured a hearty blend of international and local cuisines for us to choose from. The best part of breakfast was the elephant interaction. Our kids loved feeding bananas and sunflower seeds to the elephants! We also enjoyed dinner at the resort! While both options were excellent, we really enjoyed the Thai restaurant. The service was of the highest standards, and the staff made sure to cater to all of our needs, and believe me, with a family of five, we need a lot!
Any activities you recommend?
In Chiang Mai, we signed up for a cooking class at Spice Spoons, where we had a great time with Chef Songpol. The market tour was very interesting, after which, the friendly chef taught us how to make some very tasty Thai dishes. After the class, we dined on the food we had just cooked. We would definitely recommend this activity.
Was it difficult to get from the Chiang Mai resort to the Chiang Rai resort?
Not at all. The hotel provided us with the transfer to Anantara Golden Triangle. Upon our arrival, we were warmly welcomed at check-in with drinks and snacks, plus a shoulder massage. Reception gave us a great explanation of our itinerary for the next few days, along with descriptions of all the various activities we could do at the resort. Our rooms were also very nice!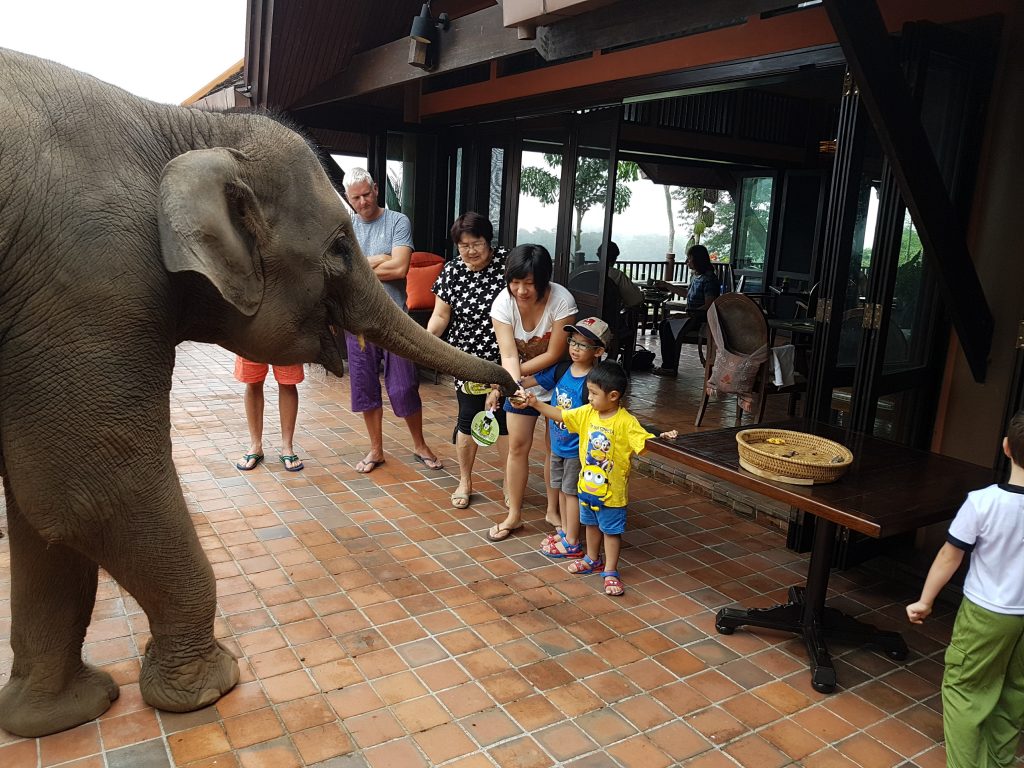 Did any activities stand out beyond the rest?
The elephant activities would be what we remember for life. All of us loved spending time with the elephants. The kids had so much fun learning about them and thoroughly enjoyed every moment. Learning about and observing the elephants with the resident veterinarian was both fun and insightful. We observed their behaviour in a natural setting, cherishing our time with the elephants. I think the highlight of the experience was when we went into the water to have a soak with the elephants. The kids will certainly never forget it.
We heard you tried our signature dining experience. How was it?
We tried Dining by Design at the elephant camp to celebrate a birthday. Cha, our butler, provided great service. He was very attentive to all of us, especially our kids. It was a great setting to dine in, even the elephants were in attendance! It was very special. The food as always was of the highest quality and the quantity was more than we could finish. Cha later surprised with a birthday cake and a bottle of wine. A sweet finish to a memorable evening.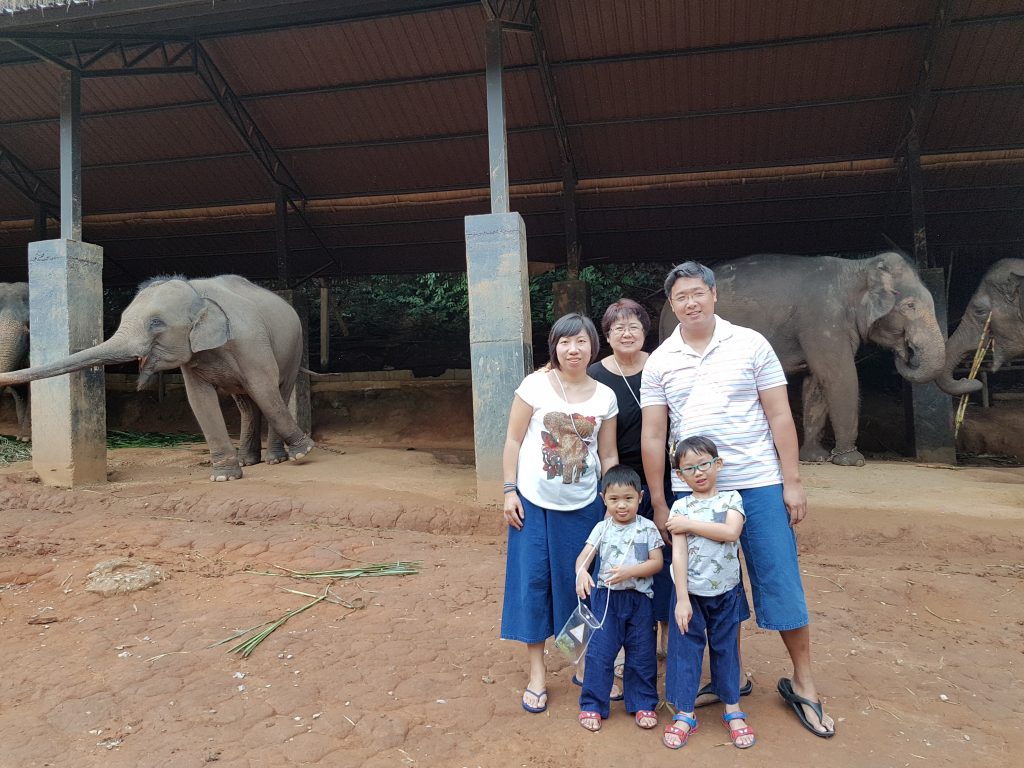 Any final thoughts you'd like to share about your trip?
We had such a special time here. The resorts, the staff members & the elephants were just amazing! We enjoyed a ton of activities along the way, and created so many fond memories for us to cherish. A great trip, top-notch hospitality, beautiful scenery. Thank you all so much
If you would like to take advantage of our Royal Adventure Programmes, upgrade your Ownership today! For more information please contact your personal Club Guru at: clubguru@anantaraclub.com
If you are interested in learning more about how you can take advantage of the many benefits of Vacation Ownership or have additional questions about what you've read, please email feedback@anantaraclub.com
Follow our social media platforms for daily travel inspiration: Twitter, Facebook, Instagram and Weibo or explore #anantaraclub