Travelling abroad is a great way to welcome the New Year and 2018 is finally just around the corner. Planning on spending this New Year's Eve in Thailand? Make sure you read this first! 
Lantern Festival in Chiang Mai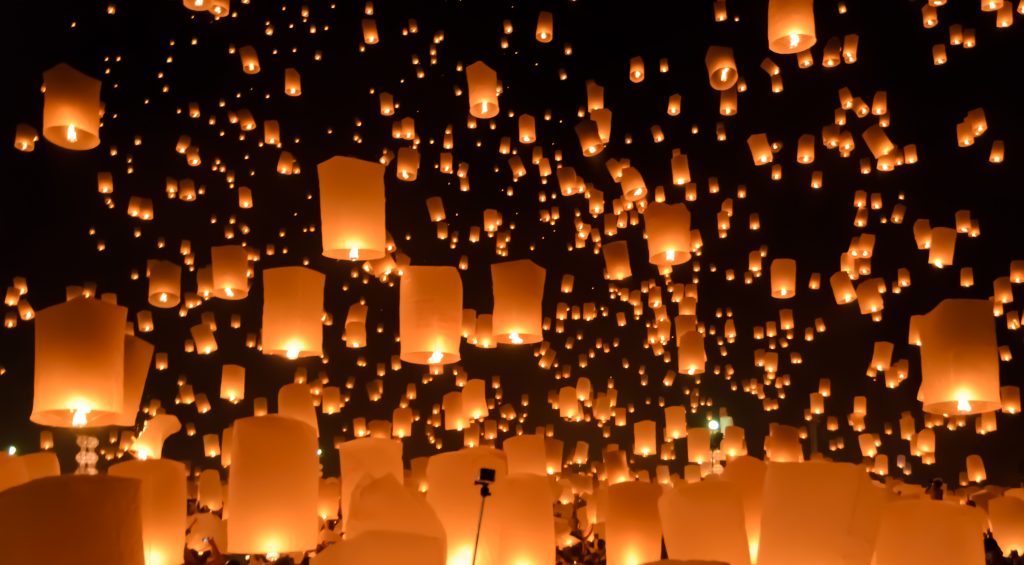 The northern backdrop of Chiang Mai has always been a popular tourist hotspot, particularly for New Year's Eve celebrations. While Chiang Mai is a large city, it has a much more laid back and small-town atmosphere when compared with cities such as Bangkok. To bring in the New Year, Chiang Mai hosts an annual Lantern Festival, where visitors can watch a picturesque scene unfold as lanterns drift away into the starry night's sky. If you find yourself in the north of Thailand during this special time, make sure you do not miss this spectacular event.
Bangkok Sky Bars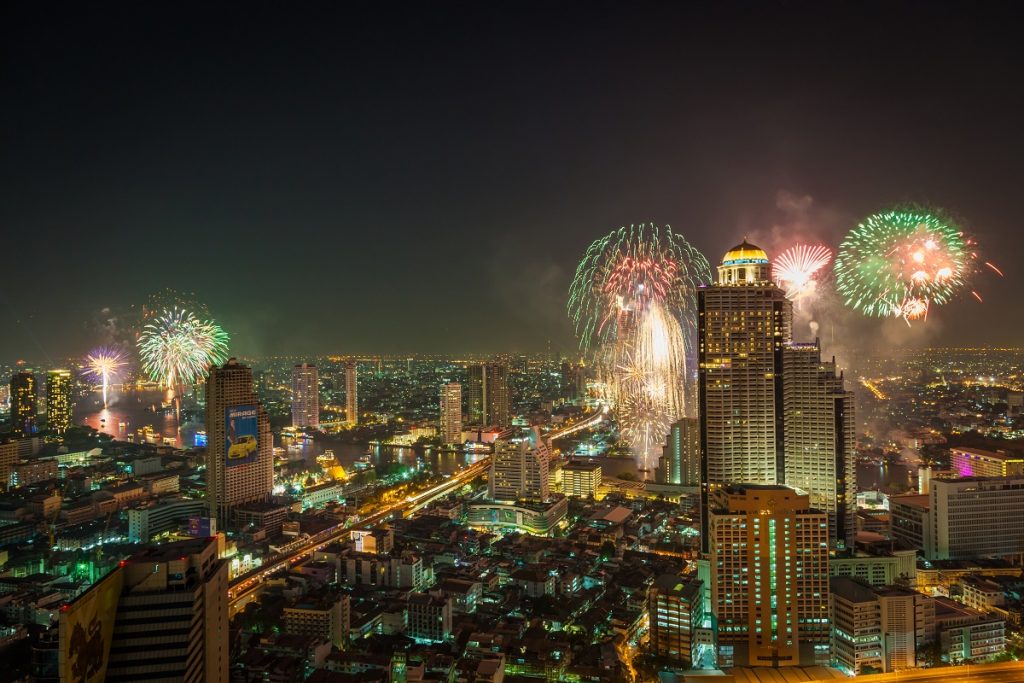 Bangkok, the bustling capital city of Thailand, is famous for its grandiose New Year's celebrations. Make your way to one of the many sky bars or rooftop restaurants for the perfect seat in which you can sit back and watch the sky light up with enormous fireworks displays. From the top of one of the towering buildings, you can find yourself looking out at Bangkok's renowned skyline, stretching as far as the eye can see in every direction. But make sure you make your reservations early, as these tables will fill up fast!
Asiatique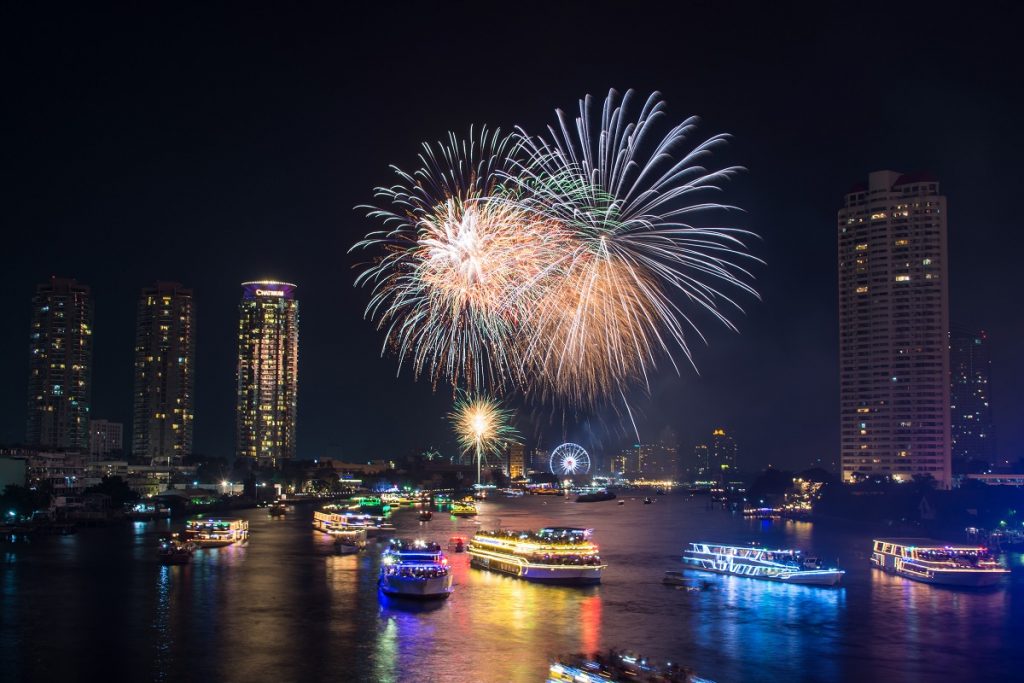 Also located in Bangkok, Asiatique is a unique combination of bazaar, shopping mall and restaurant collection. Located along the banks of the Chao Phraya River, it makes for an ideal location as an evening of fireworks unfolds along the waterfront. If you're lucky, you might even find yourself watching the spectacular display perched atop of the giant Ferris wheel that characterizes this popular New Year's Eve destination.
Mai Khao Beach, Phuket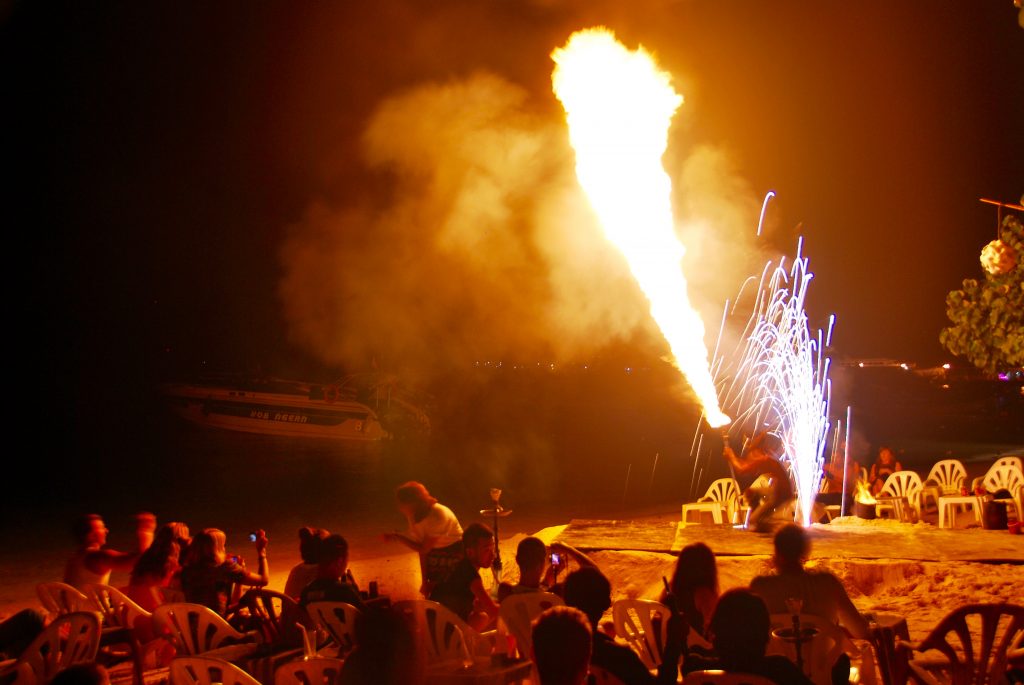 For those looking to escape from the urban backdrop of the city, and retreat into tropical relaxation, look no further than Mai Khao Beach, Phuket. Located on the northern tip of Thailand's biggest island, Mai Khao is perfect for those looking for some peace and tranquillity. Watch an evening of fire-dancing, special events and fireworks displays from the soft sandy beaches, or from the comfort of a private villa. Enjoy a romantic evening with your partner, or create vacation memories with your family to cherish for years to come.
Koh Samui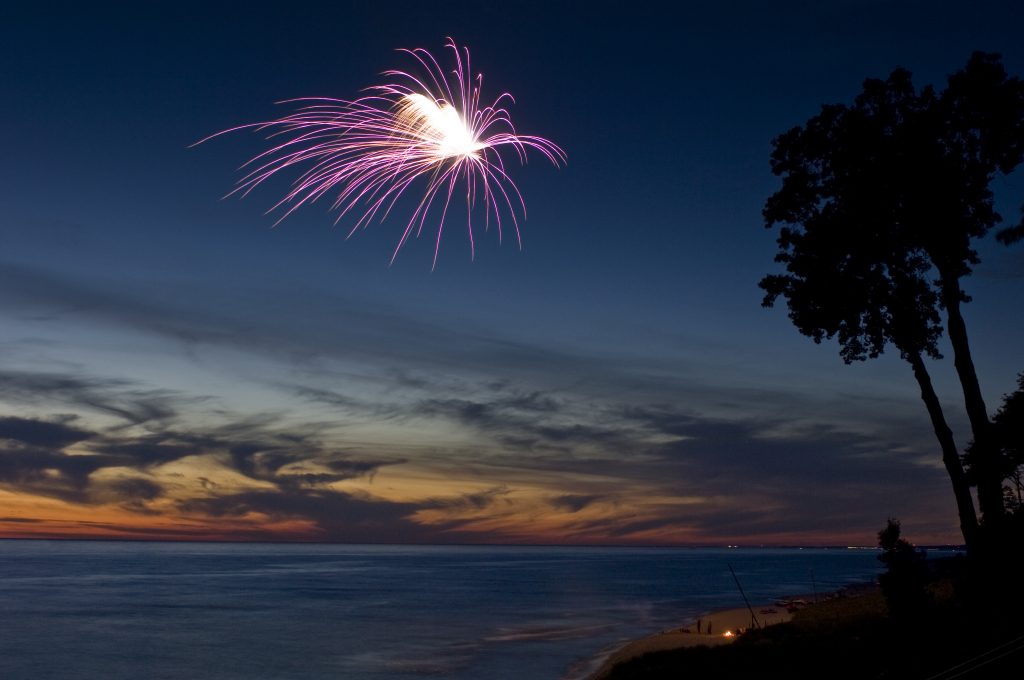 On this tropical vacation island, guests can treat themselves to a glamourous evening in a posh hotel or a laid back affair on the beach. The island hosts a number of New Year's Eve dinners and parties you can attend, or you can create your own special evening. Koh Samui is a popular New Year's Eve destination for both foreigners and Thais, so make sure you book your arrangements as early as possible if you want to secure your ideal location to bring in 2018.
Celebrate New Year's with Anantara Vacation Club 
If you haven't booked already, it's probably too late to spend this New Year's Eve at one of Anantara Vacation Club's luxurious Club Resorts. However, it's never too soon to start planning for next year. Anantara Vacation Club offers esteemed travellers lavish accommodations in a range of locations including Bangkok, Phuket, Chiang Mai, and Koh Samui in Thailand, as well as other Club Resort destinations in China, Bali, New Zealand, and Dubai. To book a Club Resort, please visit our resort page.