On Saturday 18 November 2017, as the sun was peaking its head over the horizon, Anantara Vacation Club's team members gathered at Bangkok's famous Lumpini Park. Although the humidity was high and the temperature was increasing by the minute, the team could be found limbering up, sipping water, and constructing the perfect running playlist. Whilst exhausted from a hard week in the office, they didn't let this affect their mood, as on this day, they would not be promoting vacation ownership, but rather fighting for those who need it most.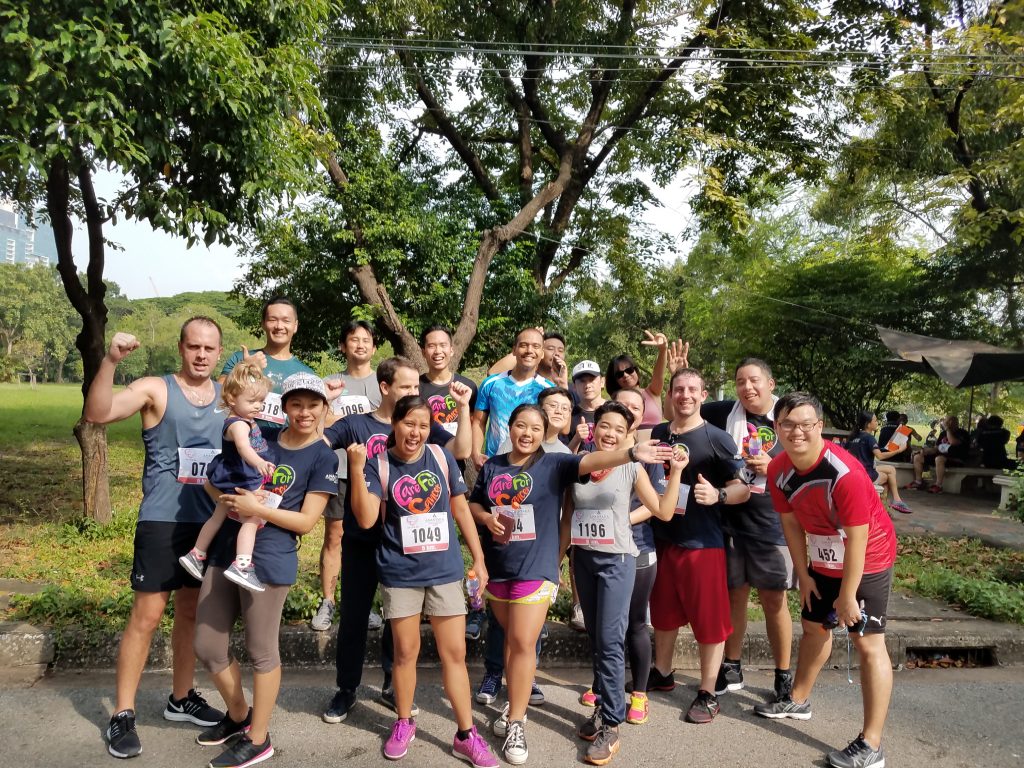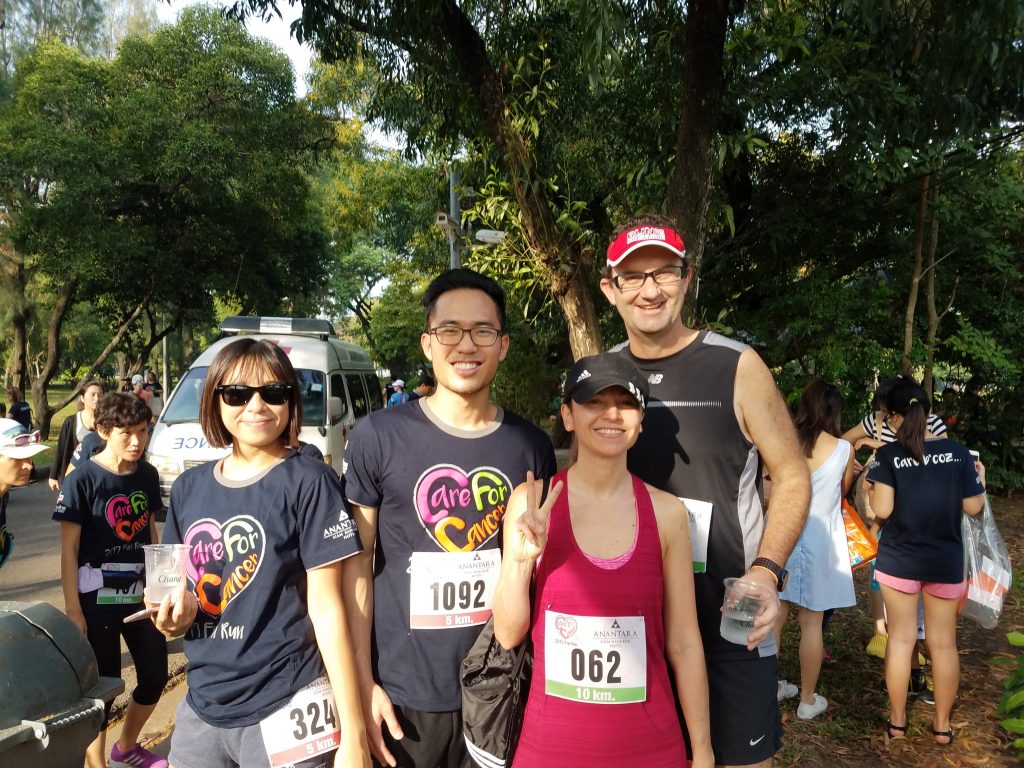 Saturday marked the annual Care for Cancer Fun Run, hosted by Anantara Siam Bangkok, in association with the Thai Red Cross Society, with the support of the Canadian Embassy and the Thai-Canadian Chamber of Commerce. For more than 20 years, this event has been held to raise money for cancer research. The theme for 2017 was, "I care because…" and it served as an outlet for participants to share and express how cancer has touched their lives.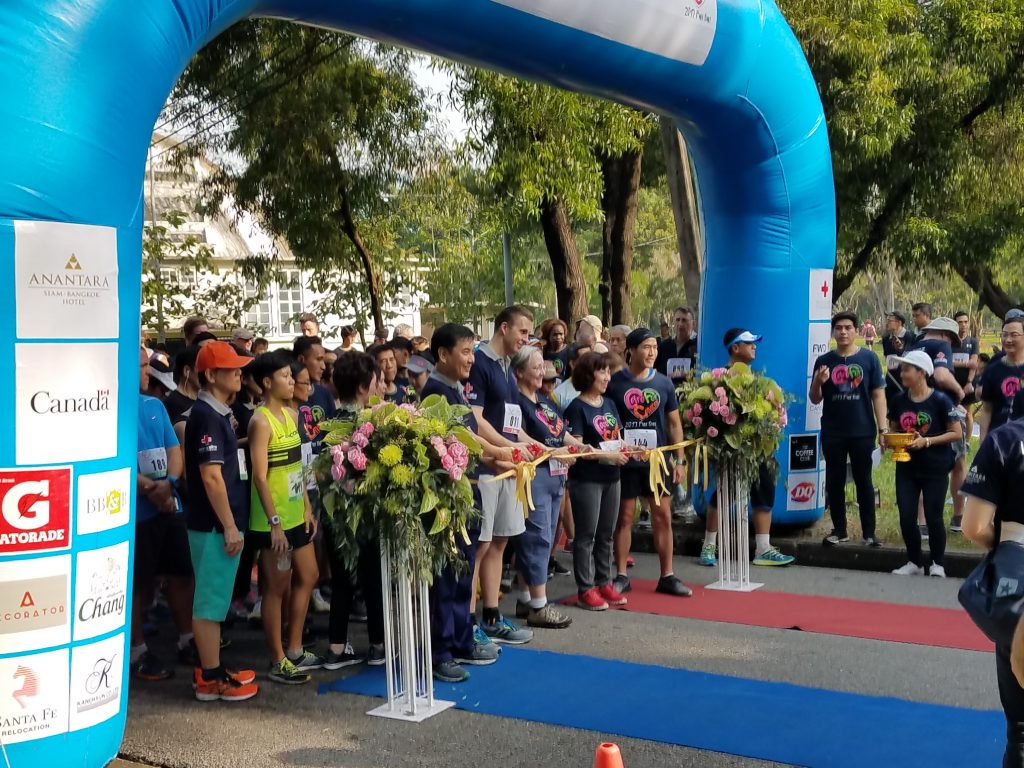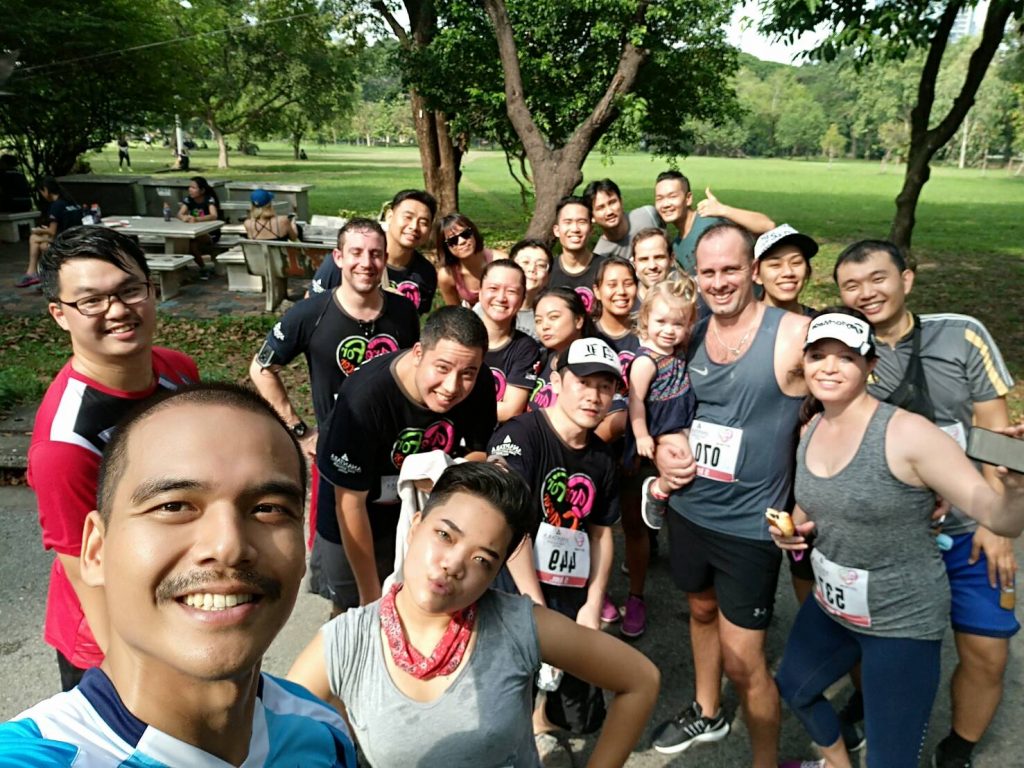 We spoke with Melanie Smith, Vice President of Club Operations, and coordinator of Anantara Vacation Club's staff participation, who had this to say:
"Every single one of us knows someone who has been touched by cancer. Cancer is a dark shadow that looms its head over society every day. However, we are fortunate enough to be part of an organization with the strength and motivation to fight back. Today is a wonderful opportunity that allows us to give back to our local community whilst also raising funds for a great cause."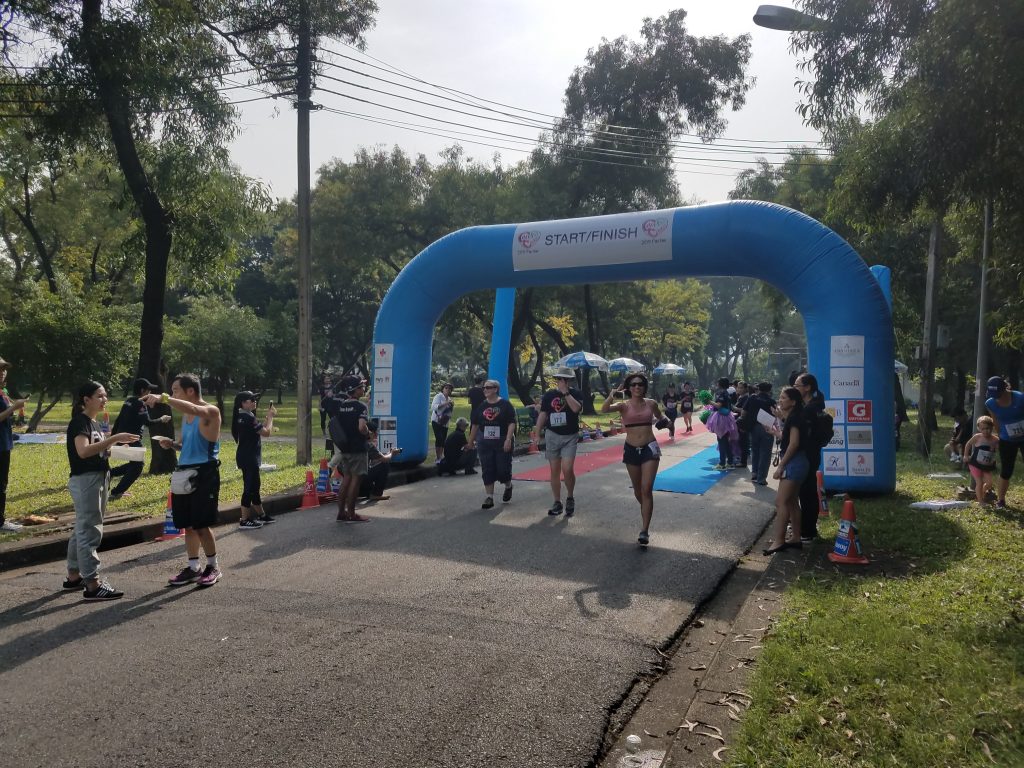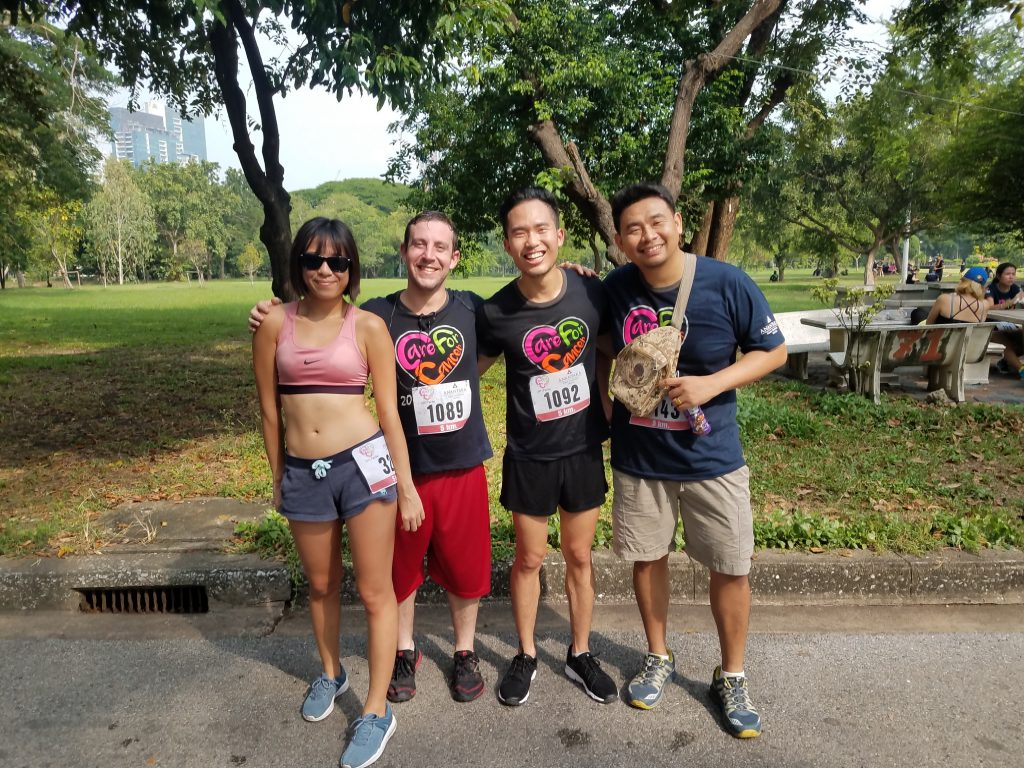 Approximately 85,000 people die from cancer each year in Thailand alone, with 7.6 million losing their lives globally. Within that same year 12 million people will be diagnosed with the disease, with countless others living their lives undiagnosed. Fighting for a cure is a cause that deserves global recognition. Cancer has no allies, no prejudices, and shows no mercy. Only together, can we persevere.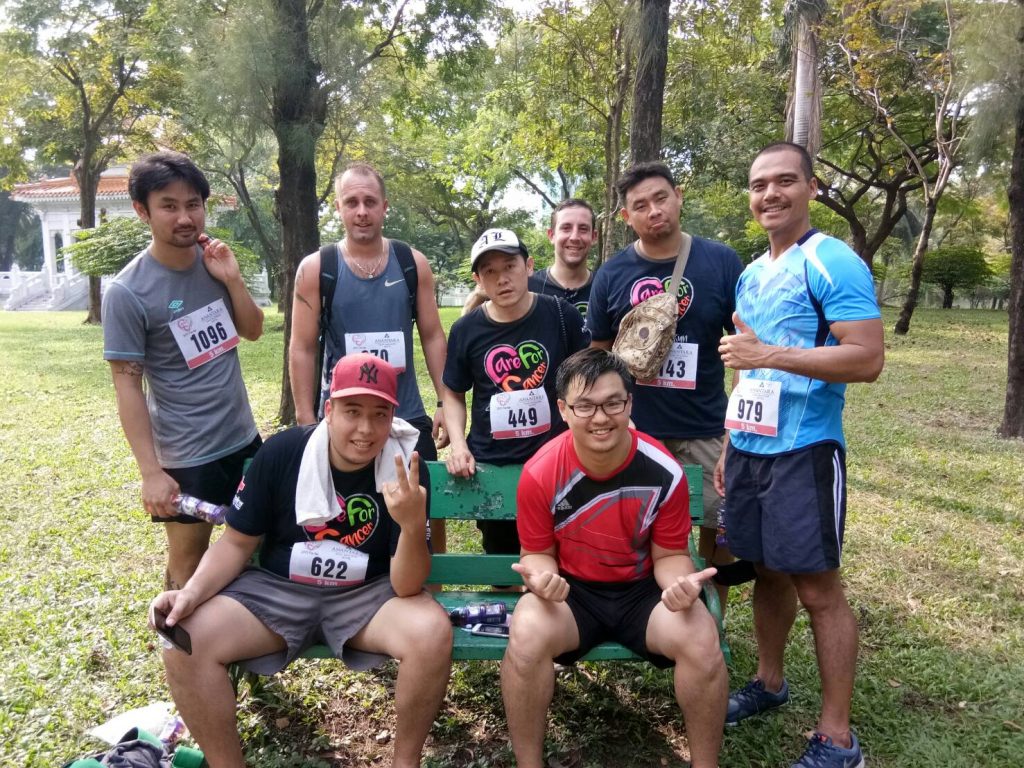 While there have been amazing developments in cancer research and treatment in the past decade, we are still a long way from finding a cure. For this reason, all proceeds from the race will be donated to the 'Genetic Cancer Research Centre' at King Chulalongkorn Memorial Hospital, under the sponsorship of The Thai Red Cross Society.