Valentine's Day is here again. If you are planning on spending this day of romance in Phuket, here are 10 last-minute ideas to enjoy the perfect day with your special someone. 
Haven't finalized any Valentine's Day plans yet? Luckily for you, Phuket is one of the most naturally romantic locations on the planet. Home to 35 beaches and dotted with neighbouring islands, there are plenty of opportunities for romance if you know where to look. From daytrips to lounging, spas, dinners and nightlife, surely there is something you and your partner will be satisfied with.
Picnic by the Sea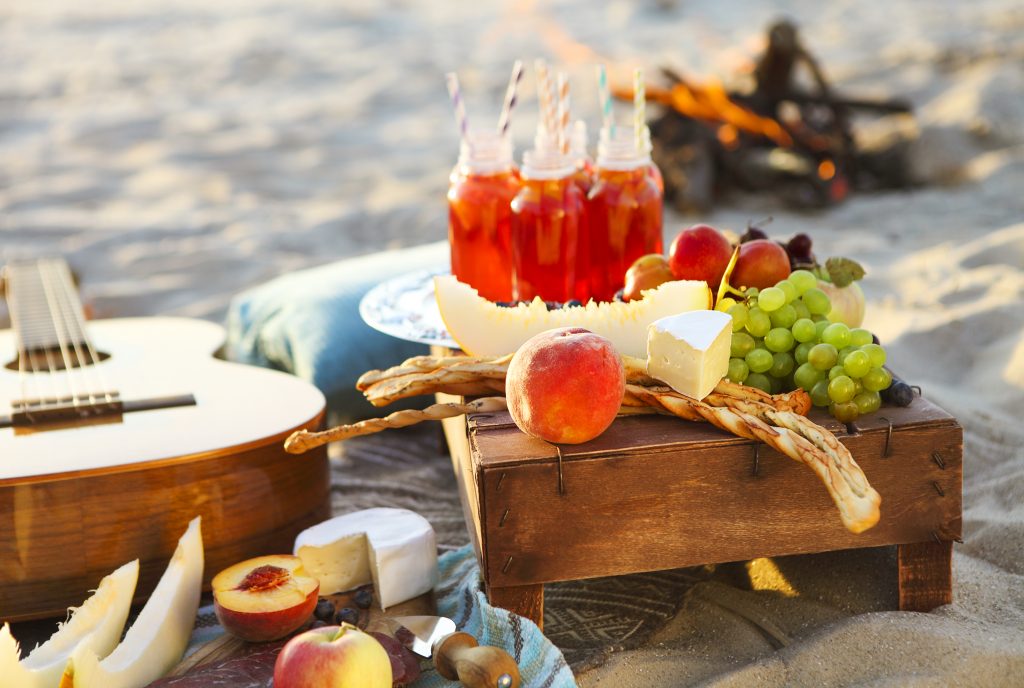 What better way to spend your day than lounging by the sea with a loved one? Pack a blanket and a picnic-style lunch, complete with food and a bottle of your favourite wine to sip on, as you lie back and enjoy the soothing sounds of the rolling waves. What more could you possibly ask for?
Couple's Massage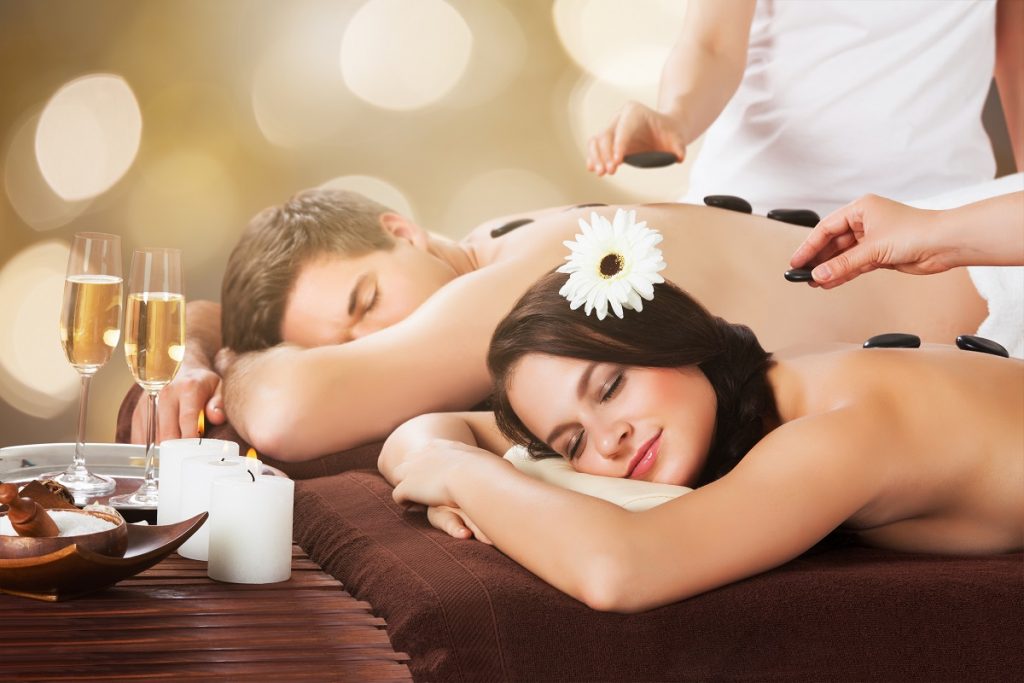 To celebrate Valentine's Day on a relaxing note, partake in one of the many couple's massage treatments offered throughout the island. Many hotels will also be offering special Valentine's Day spa packages. If you are a guest at Anantara Vacation Club Mai Khao Phuket, make sure to inquire at the front desk, or visit the Anantara Spa to learn about their special promotion for couples.
Longtail Boat Cruise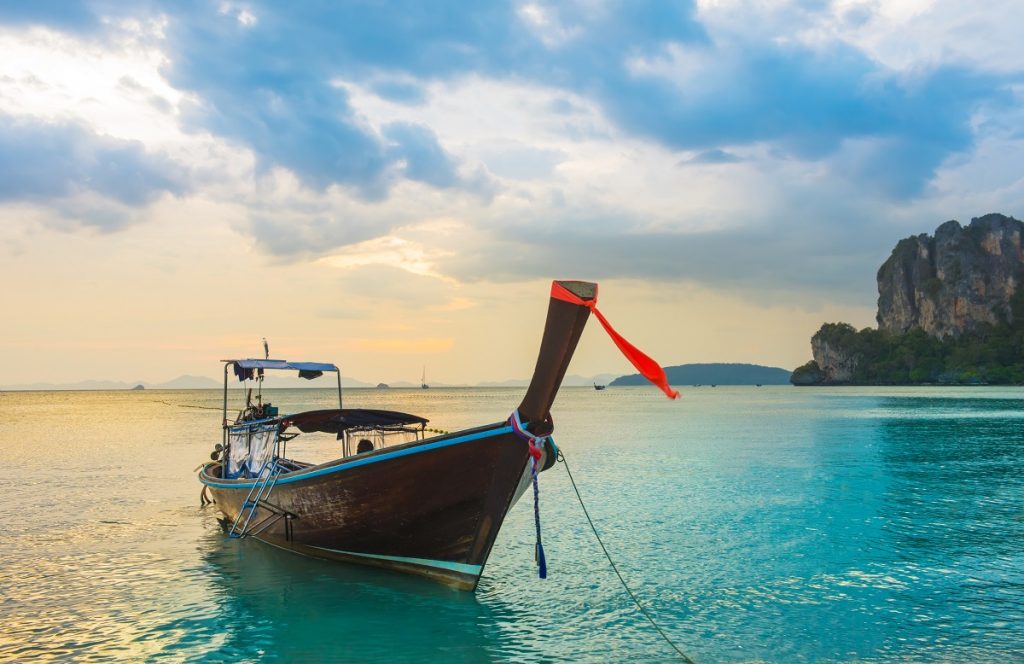 It doesn't matter if it's your first time in Phuket, or your tenth. Seize the perfect opportunity to sail across the glistening blue waters on a private longtail boat tour. It's a fantastic way to experience the island from a new perspective and prices are much cheaper than you may imagine. Enjoy the rush of the wind through your hair as you take in all of the breath-taking scenery that Phuket has to offer.
Snorkelling/Scuba Diving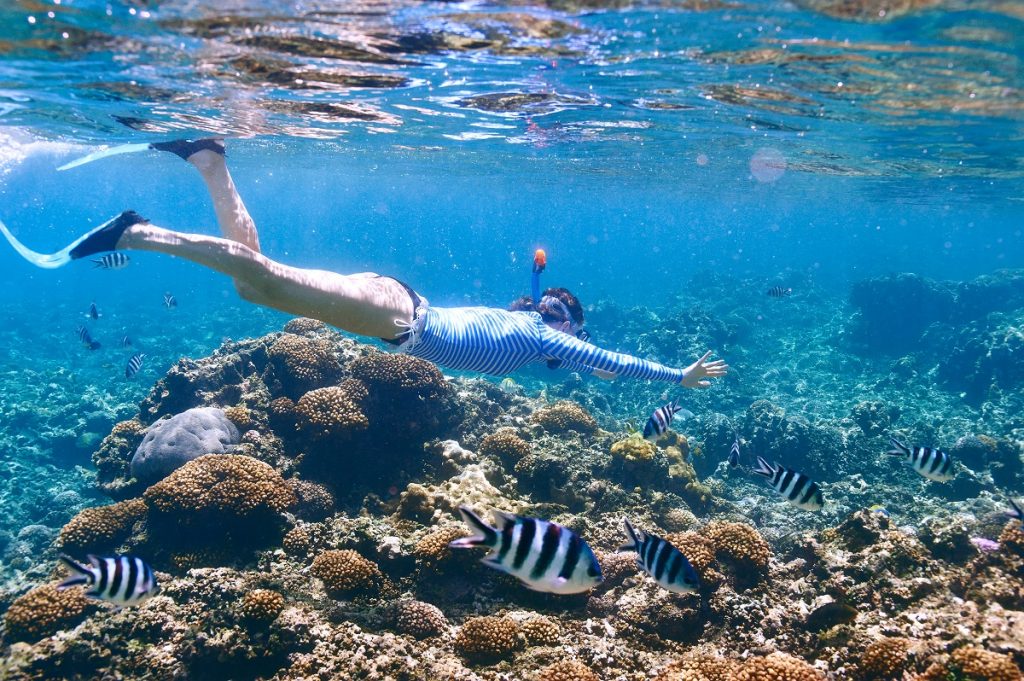 Feeling a bit adventurous this year? You and your loved one could spend the holiday making some new friends – the kind that live in the ocean! Phuket is renowned the world over for its beautiful snorkelling and diving spots. With a number of operators offering packages for different skill levels, it doesn't matter if it's your first time or if you are already an experienced diver!
Island Hopping
Spend this Valentine's Day skipping from one beautiful destination to the next. Visit any one of the numerous tour agencies to book a day trip that will escort you from island to island. Tour length can range from 2-6 hours so feel free to choose the one that best suits your holiday needs. If you're only in Phuket for a short time, this is a great way to experience the best of what the islands have to offer, all while spending a romantic day with the person you love.
Sunset with Big Buddha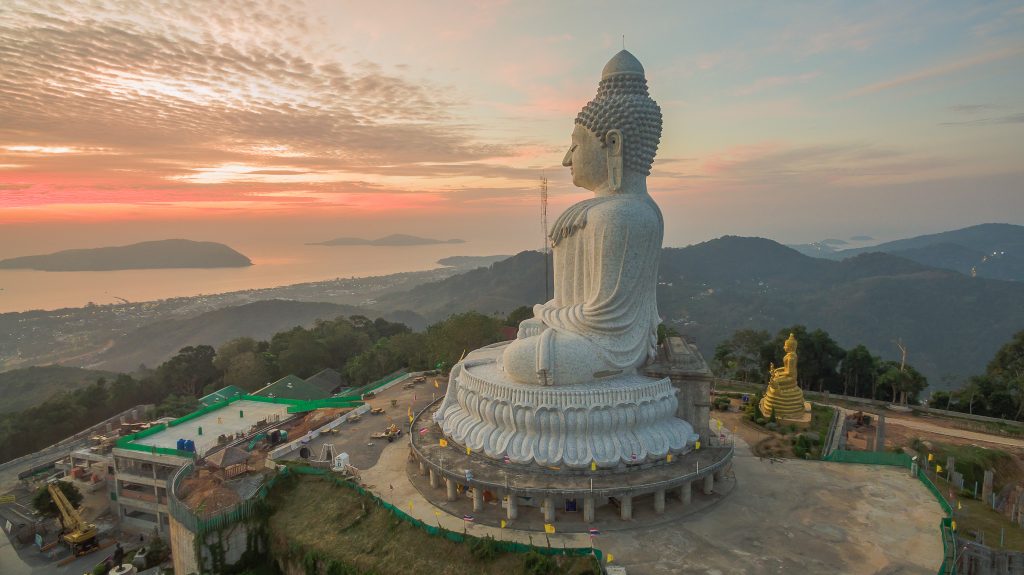 'Beautiful sunset' takes on a new meaning in Phuket. There is magic in the air as you watch the golden sun setting over the glistening waters, and there's no better place to watch it than from the revered 'Big Buddha' statue. The site offers one-of-a-kind 360 degree views of the island as you stand in the shadow of the 45m tall ornamented Buddha statue. Located between Chalong and Kata.
Phuket Town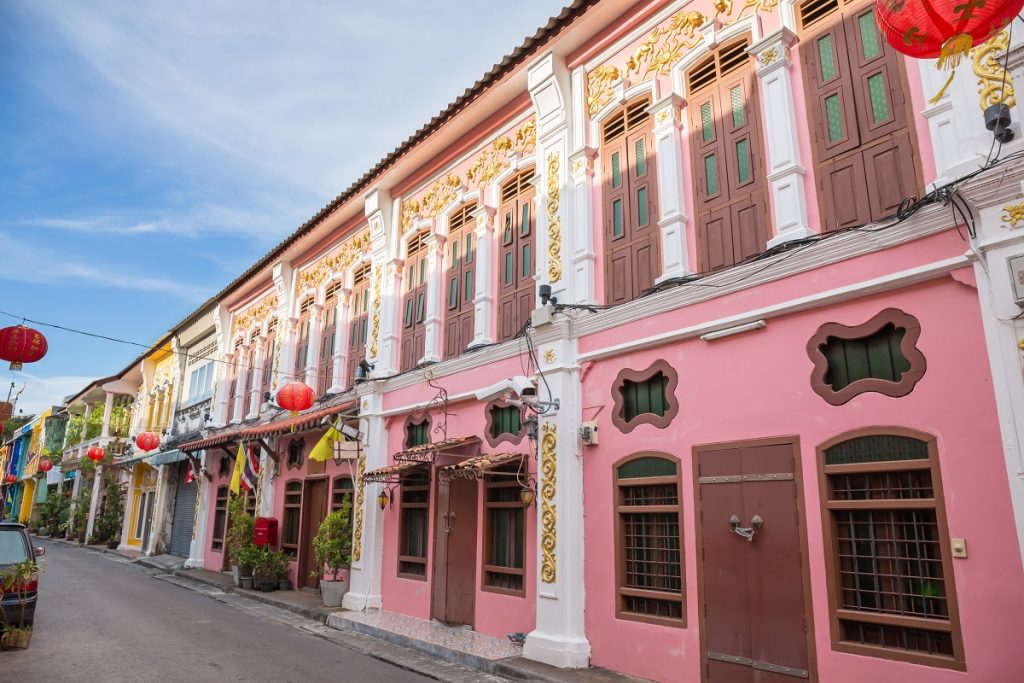 Enjoy an afternoon of leisurely strolling, eating, drinking and shopping through Phuket Town. With a large variety of restaurants, salons, cafes, and boutique shopping outlets, your special someone might just be able to find the perfect souvenir to bring home and to complete their Valentine's Day experience.
Dinner for Two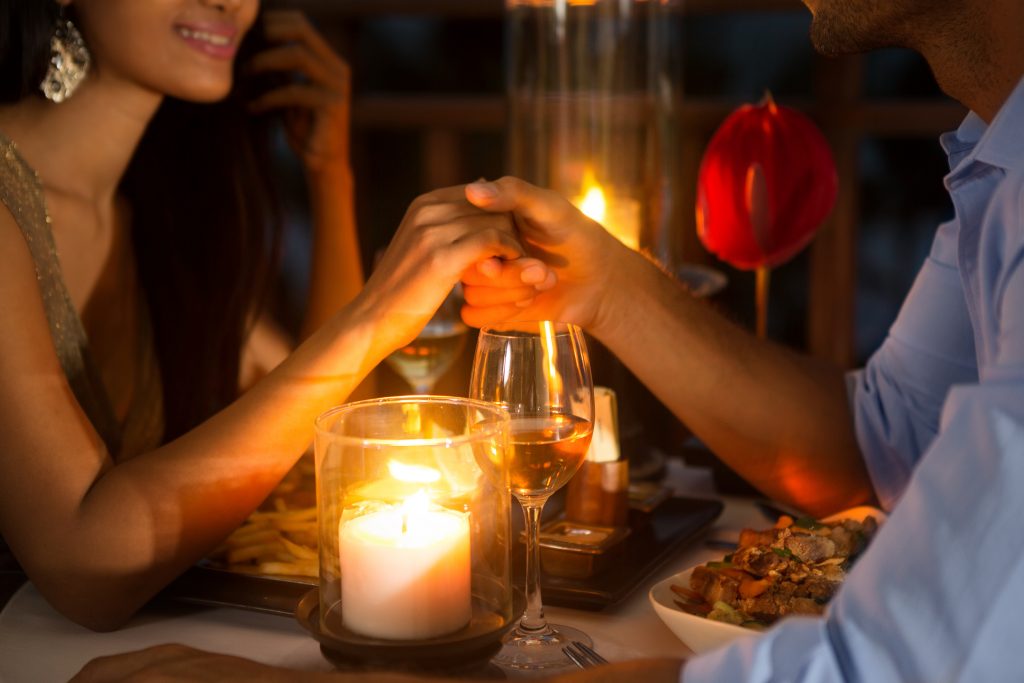 It may not be the most 'original' Valentine's Day plan, but there's a reason it's the most traditional. Considering all of the natural beauty and exquisite dining opportunities in Phuket, you are guaranteed to find something to satisfy both of your appetites. Guests of Anantara Vacation Club Mai Khao Phuket can also book a table for two at Chaam restaurant located within the resort. They will be featuring a special Valentine's Day seafood buffet that will certainly tantalize your taste buds.
Day on the Beach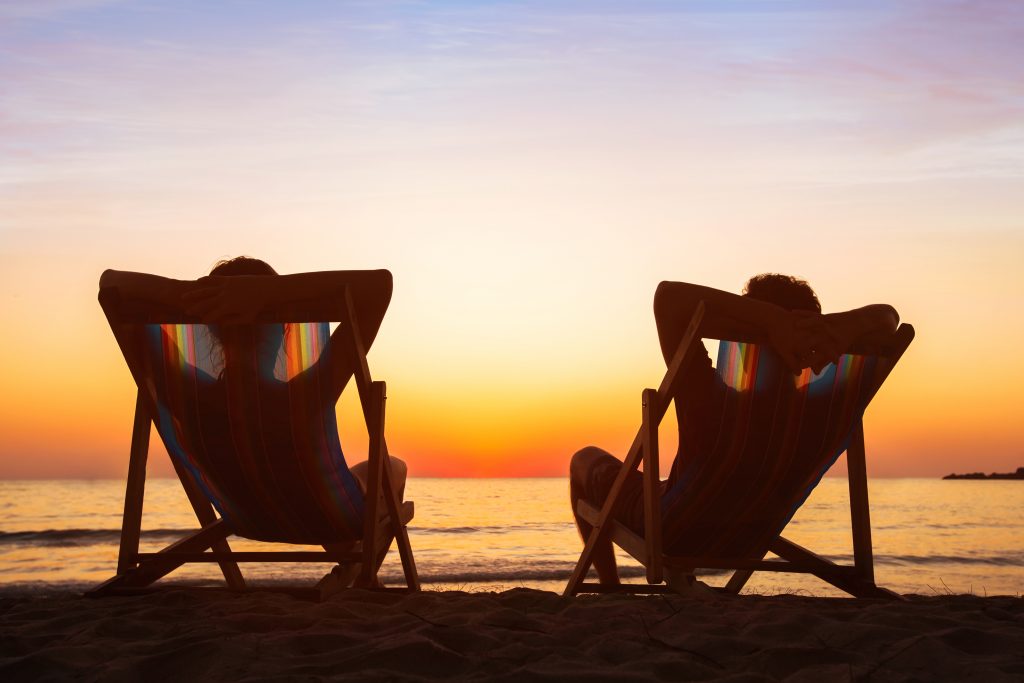 Tired of the same old traditions? Throw the plans of last year into the wind as you grab a few towels, some cold beverages and maybe your favourite book before heading off in search of an isolated spot on the beach on which to relax and unwind. Spend your day away from all of the noise and congestion of everyday life, and spend your time focusing on each other. Go for a swim, perfect your tan lines and revel in your leisurely holiday.
Dining by Design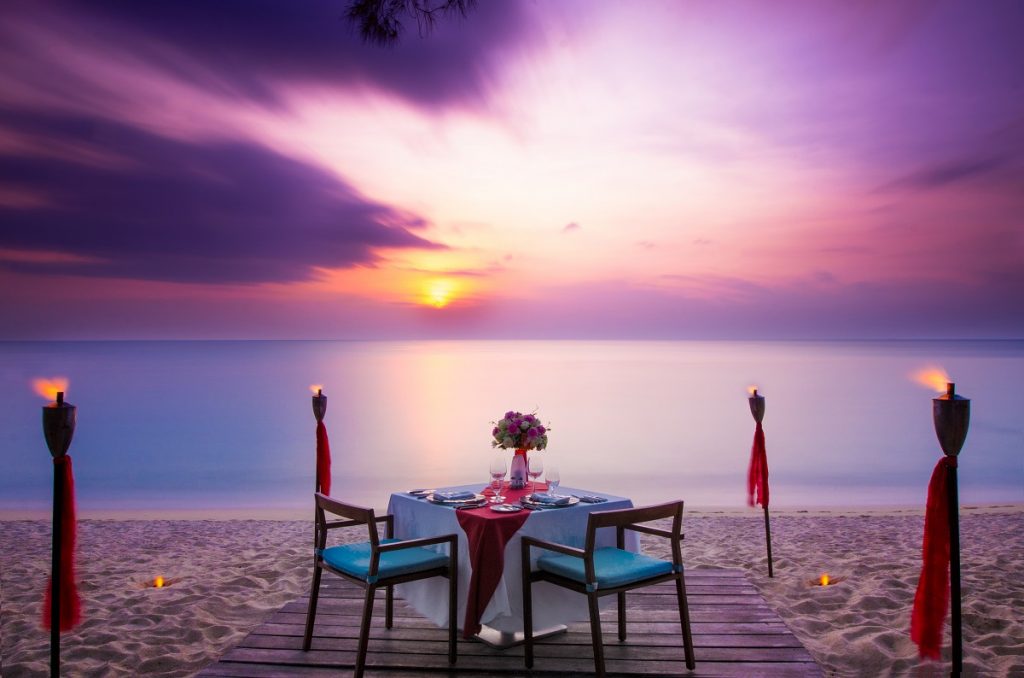 Book early, and you could enjoy an evening of culinary delights catered specifically to your tastes and desires. Anantara Vacation Club Mai Khao Phuket offers guests their signature concept, Dining by Design, in which you choose your location, customize your menu and have everything prepared exactly to your wishes by your own private chef. For reservations, guests need only to contact the front desk. But this offer is subject to availability, so make your arrangements as soon as possible!
Hopefully this list will help you find some Valentine's Day inspiration. With so much to do and so much to see on the island of Phuket, you won't have many excuses for coming up short on ideas.
Happy Valentine's Day to all from Anantara Vacation Club!