Songkran is the traditional Thai New Year, and is one of the most popular celebrations amongst foreigners and locals alike. The festivities can last anywhere from 3 days to a week, depending on where you are in the country. The official dates for 2018 are April 13th – 15th. The celebration can be characterized by water fights, music, and traditions that include washing the feet of the elderly, bathing Buddha statues and washing away the misfortunes of the previous year. Keep reading to learn about the 3 best places to visit during Songkran.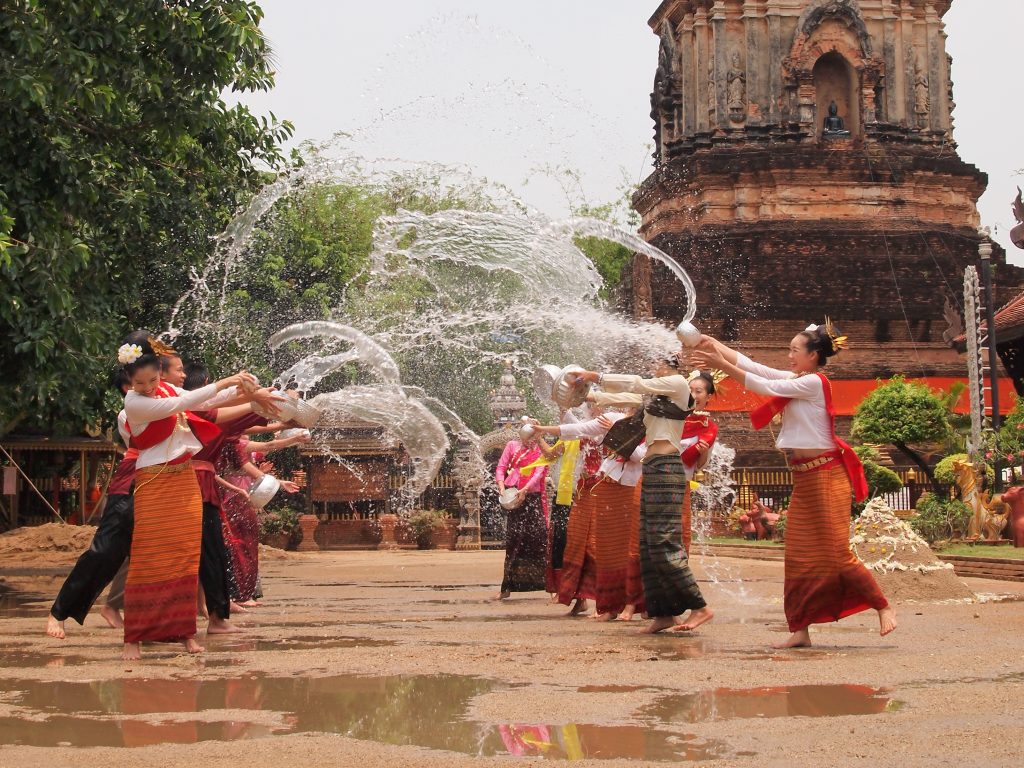 #1 Chiang Mai 
The atmosphere of Chiang Mai is one of the best for Thailand's Songkran festivities. In addition to the traditional water splashing, Chiang Mai also hosts one of the largest parades and most intense water fights that can last for up to 7 days. You can visit the famous Thai temples in the daytime and take in the cities processions before gathering at the moat in the city's centre for wet and wild fun and games. Satisfy your hunger with some delicious street cart delicacies and finish off your evening with a nightcap at Anantara's famous 'The Restaurant,' or any one of the many bars and night clubs scattered throughout the city.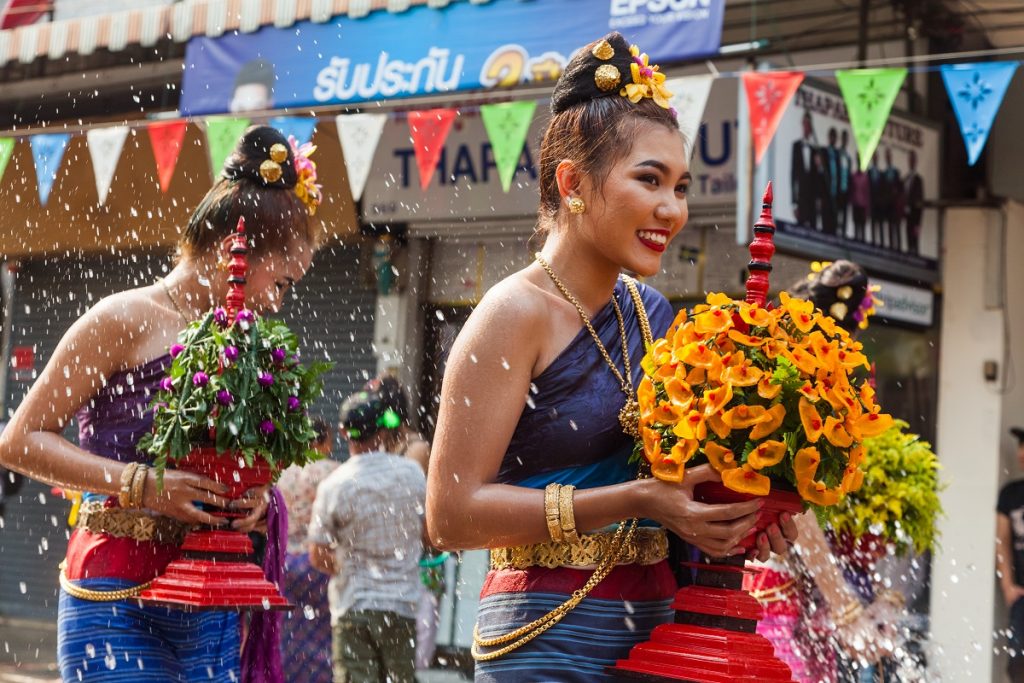 #2 Bangkok 
Bangkok traditionally empties out quite a bit during the Songkran festival, as many of the locals will travel back to their hometowns to spend the days off with their families. That being said, if you know where to look, there are plenty of opportunities for fun. The two predominant locations for Songkran festivities are Silom Road (located next to Sala Daeng BTS Sky Train Station) and Khao San Road (reached via taxi or tuk tuk). If you find yourself in one of these areas during the 4-day festival prepare to get WET! We also recommend arriving early (between 9.00 – 11.00 am) as it can get extremely crowded in the evening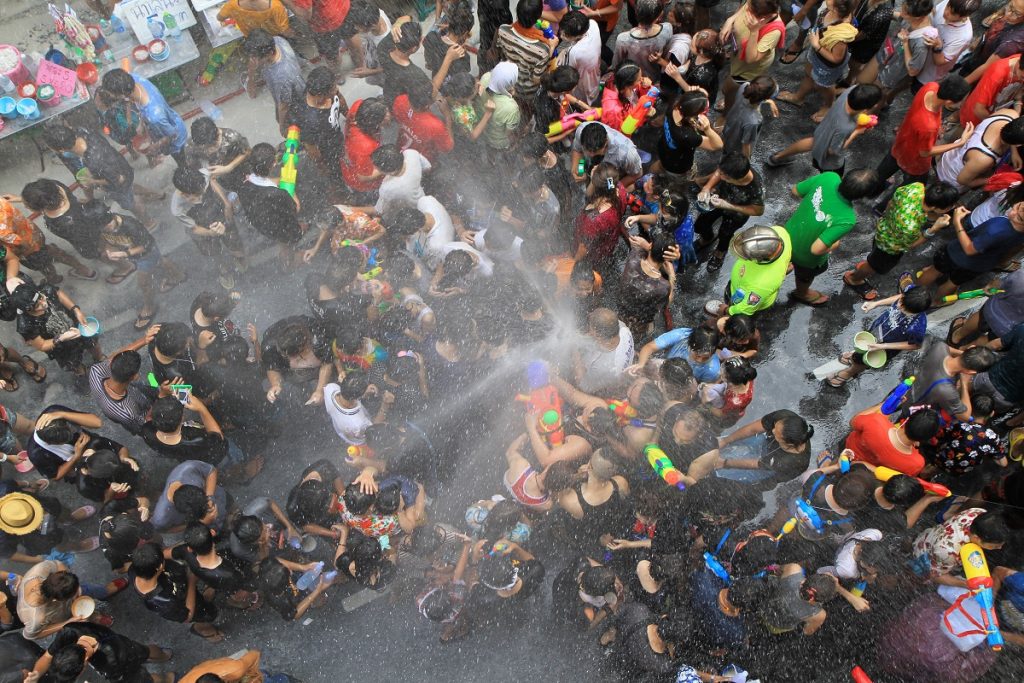 #3 Koh Samui
While Koh Samui is traditionally known for its peace and quiet relaxing atmosphere, during Songkran people flock to the streets to engage in water fights. It is a common occurrence to get drenched with ice-water thrown from the back of a moving pickup truck or to end up with wet clay smeared on your face and clothes. The beaches are also lined with party goers enjoying themselves to the fullest. For those still looking to escape the masses for some peace and quiet, we recommend booking a beach villa where you can enjoy the privacy and leisure.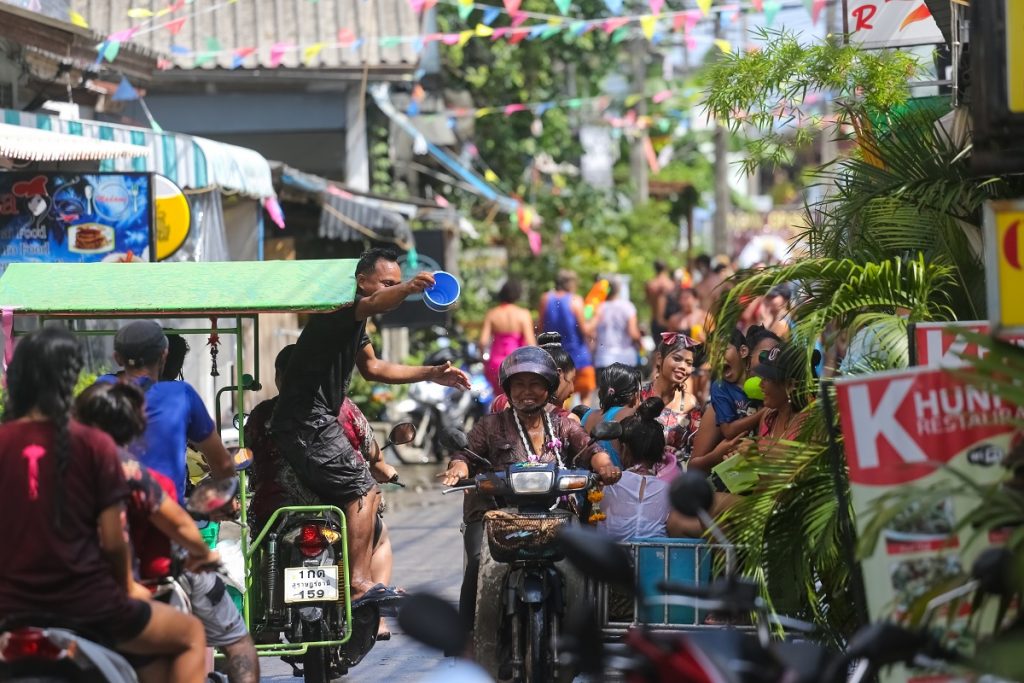 If you are interested in learning more about how you can take advantage of the many benefits of being Club Point Owners or have additional questions about what you've read, please email feedback@anantaraclub.com
Follow our social media platforms for daily travel inspiration: Twitter, Facebook, Instagram and Weibo or explore #anantaraclub