We recently sat down with Andrea Danieli, our Director of Business Development in Dubai, to learn more about his career, travel preferences and outlook on the timeshare industry in the Middle East.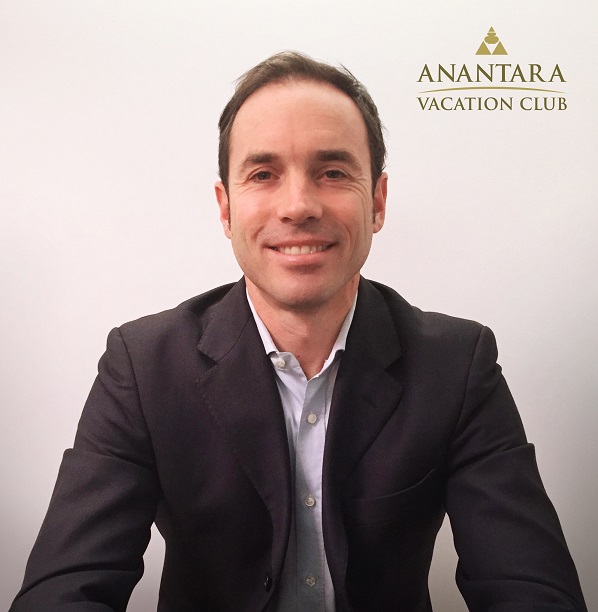 Hi Andrea. As Anantara Vacation Club's Director of Business Development in Dubai, what excites you most about the future of the timeshare industry in the Middle East?
The timeshare industry has been active in Dubai and the Middle East since the mid '80s. Since then, it has grown and consolidated its presence. With the city's current timeshare legislation being reformed, I am confident that the authorities will value what has been done in the past and support our industry in order to continue attracting visitors to Dubai and allowing them to have memorable holiday experiences. It's an exciting time to be working in the timeshare industry in Dubai.
Can you tell us about your past professional experience prior to joining Anantara Vacation Club?
I have worked in marketing for over 16 years in various countries and across multiple industries. Prior to joining Marriott Vacation Club, where I worked for six years as Senior Marketing Manager for Europe and the Middle East, I held roles in marketing consultancy and in the finance, automotive and FMCG sectors. These experiences allowed me to work and live in the UK, Italy, Spain and the United Arab Emirates. The international exposure I have gained throughout my career has allowed me to learn how similar industries may vary between countries and has provided me with the confidence to deal with different cultures and nationalities.
Which factors drew you to a career in the timeshare industry?
Timeshare is an industry that is quite stable and is not as volatile as, let's say, the real estate market. This is because timeshare purchases do not require large down payments, as they are based on a shared ownership concept, making timeshare affordable during economic slowdowns as well. Also, the last thing people want to renounce is their opportunity to take holidays! Beyond that, the current stagnant economic environment in my native Italy and the opportunity to work in a dynamic market such as Dubai made the decision quite easy.
Let's talk travel! What was your most memorable holiday to date, and why?
I am a big fan of travelling and sincerely wouldn't be able to choose. However, it's worth mentioning that my first real trip outside Europe was to Thailand, where I spent three weeks visiting beautiful islands, bustling food markets and my first tropical rainforest. It is quite curious today to now be working for Anantara Vacation Club, which is part of one of the largest companies (Minor PLC) in Thailand! Thinking of that trip sure brings back great memories.
What is the most important professional lesson you've learned throughout your career?
Don't believe it until you see it! Jokes aside, my experience in a variety of marketing and business development roles has taught me to see things through until the very end and never take anything for granted.