Pack your very pashminas and caftans! We're pleased to announce that our Club Developer entity has secured access to luxury apartment units at Anantara The Palm Dubai for all Club Points Owner tiers to enjoy throughout 2017.
With this first step, we'll be able to meet our Owners' growing demand for inventory in the Middle East. The region generates over USD 121 billion in tourism revenue every year and attracted over 12 million travellers from around the globe in 2016 with its unique culture and exotic charm. Our plans for a larger presence in the booming metropolis are steadily under way and contingent on the release of a new timeshare law.
Paradise…wouldn't you agree?
Here's everything you need to know
Set on an archipelago of man-made islands on Dubai's scenic coastline, Anantara The Palm Dubai Resort offers a truly indulgent urban escape. Characterized by traditional Thai architecture in a distinctly Arabic setting, the resort provides the unmistakable five-star hospitality that Anantara has come to be known for.
Guests can enjoy easy access to the city's many highlights – including the Mall of the Emirates, Dubai Marina and the Palm Jumeirah – or indulge in a relaxing holiday by the turquoise waters and beach on-site.
Anantara Apartments at Anantara The Palm Dubai Resort will be available to all Club Points Owners for stays starting from 1 February 2017. Bookings will be accepted for the remainder of 2017 for the time being.
Let's take a closer look
Accommodation
Spanning an impressive 108 square metres (yes, you read that right!), our One Bedroom Apartment Suites are located in a spectacular property adjacent to the resort and include a fully equipped kitchen, living room and balcony. Admire views of Dubai's spectacular coastline and the iconic Palm Jumeirah before retreating into a lavish, king-sized bed for a well-deserved rest.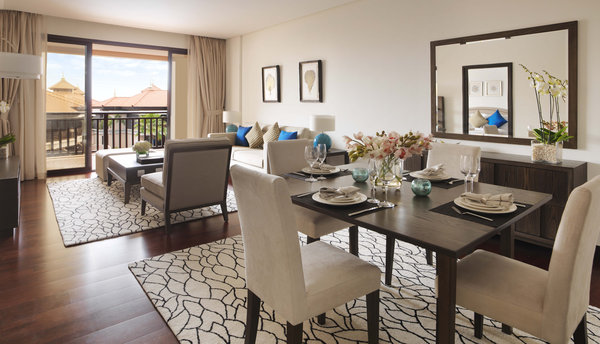 The living area in our One Bedroom Apartment Suites at Anantara Apartments at Anantara The Palm Dubai Resort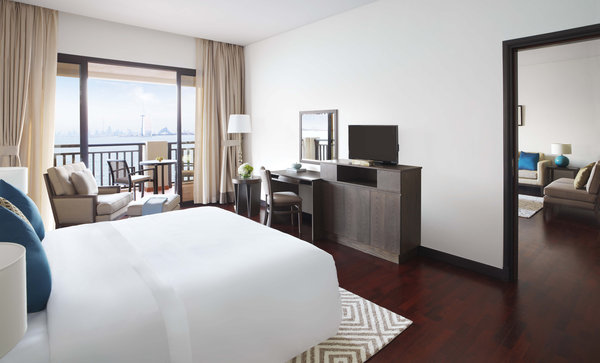 Our One Bedroom Apartment Suites' bedroom area, including a King sized bed
Leisure, Dining and Wellness
Take a refreshing dip in the seemingly endless lagoon swimming pool that gracefully snakes
its way through the entire resort! These seriously expansive waters practically beg visitors to spend the afternoon lounging away or keep fit with laps.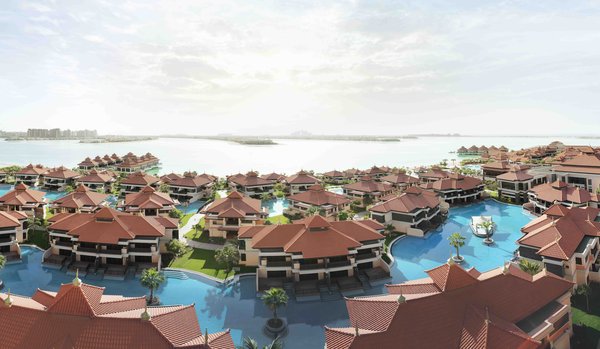 An aerial view of the resort's lagoon-style swimming pool
Beach lovers are also in luck: Anantara The Palm Dubai Resort is conveniently located on the shores of the Palm Jumeirah. Keep cool with a swim in the iconic Arabian Gulf or get around to finishing that book you've been toting around while lying on the coast's pristine white sands. Lunch and dinner are available at the Beach House restaurant to keep guests energized throughout the day.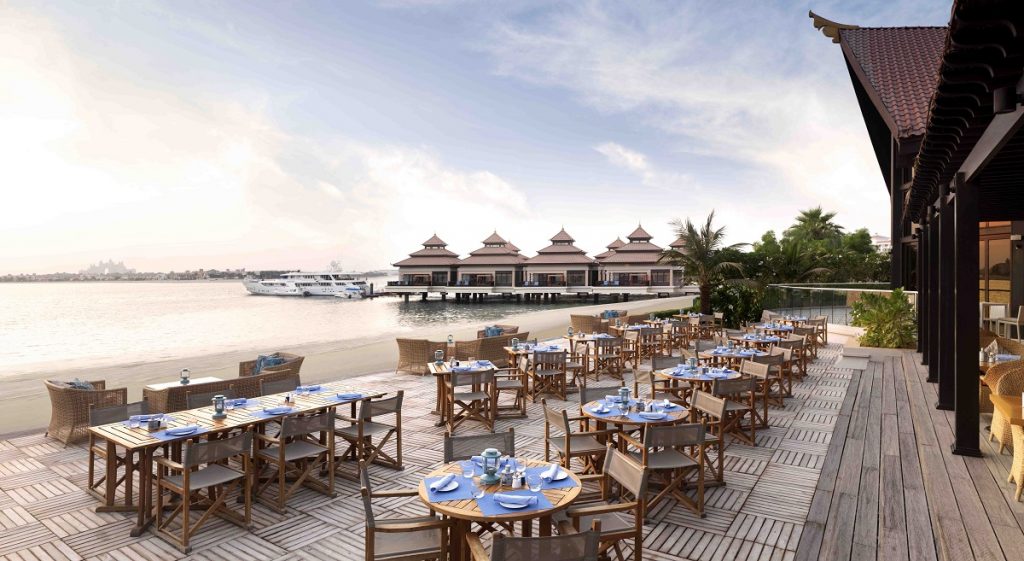 Anantara The Palm Dubai's Beach House restaurant
Foodies will revel in the wide range of dining options available to whet even the most selective of appetites! Opt for international, seafood, Chinese, Vietnamese, Australian, Mediterranean or Arabic cuisine in the resort's seven impressive bars, lounges and restaurants. From casual eateries to fine dining venues, you'll certainly never risk boredom – or hunger.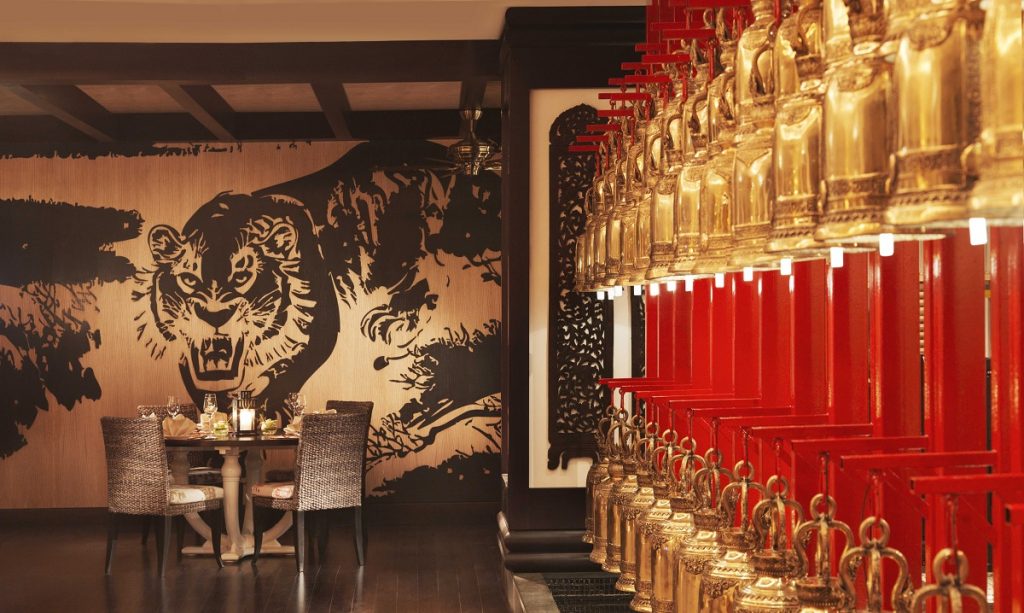 Mekong restaurant, which offers a selection of Thai, Chinese or Vietnamese cuisine
For those in search of some much needed rest, relaxation and pampering – look no further than the on-site Anantara Spa. Choose from a broad menu of signature treatments in your choice of 24 treatment venues, including Turkish hammam facilities, Thai massage rooms, holistic cocoons, liquid sound pools and more.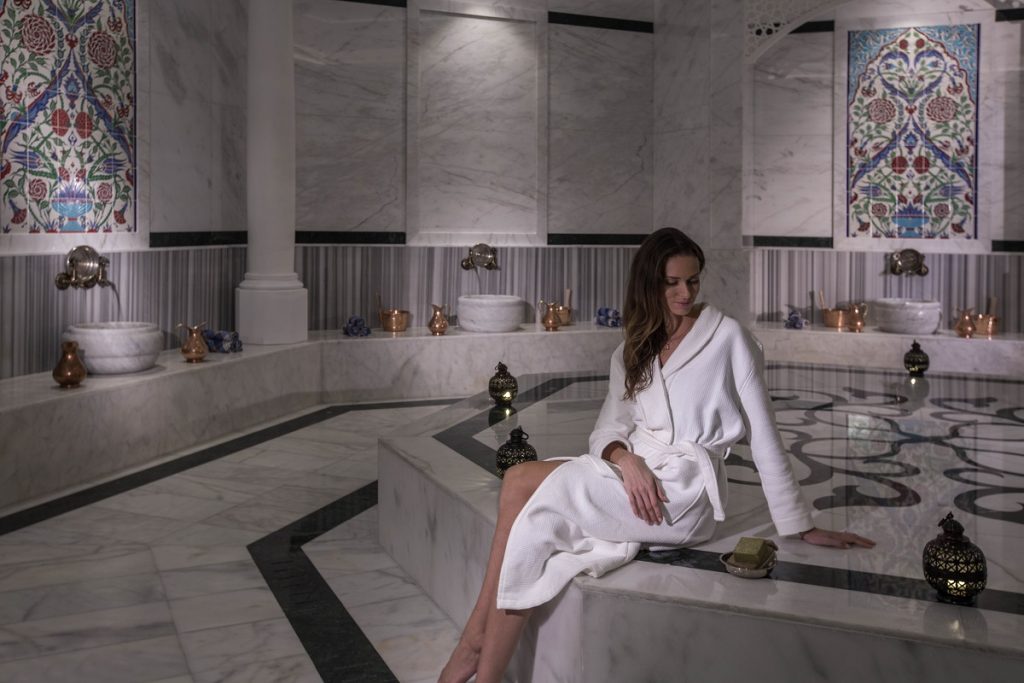 Savour the authentic Middle Eastern ambience of the Anantara spa's Turkish hammam facilities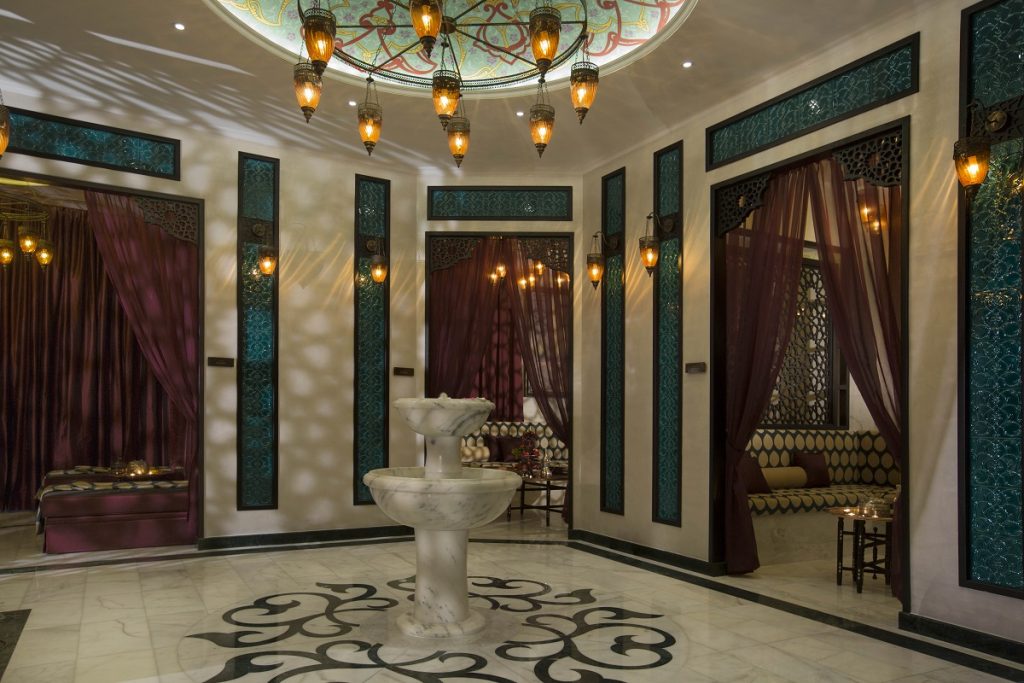 Sip on a warm cup of tea as you unwind in a waiting area after a traditional Thai massage
And, lest we forget…you're in Dubai! It's easy to lose yourself in Anantara The Palm Dubai Resort's multiple leisure, wellness and dining facilities and overlook the fact that you're in one of the world's major cosmopolises. The heart of the city is just minutes away by car, where one will find some of the most celebrated shopping, cultural and dining attractions on the globe.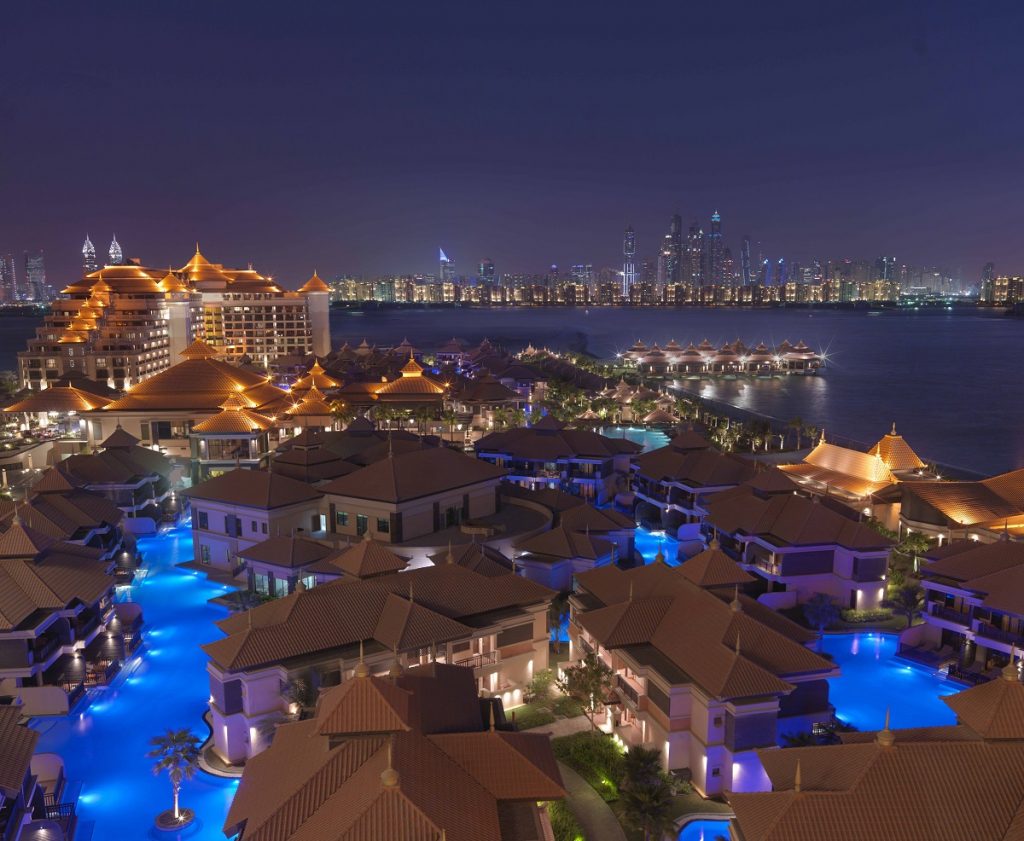 An incredible view, to say the least
We've only just touched on the tip of the iceberg of the facilities and recreational outlets you'll find on site at Anantara The Palm Dubai Resort. To learn more about the property and the host of exciting experiences it offers to guests, visit dubai-palm.anantara.com.
We couldn't be more excited to have entered the Middle East, and look forward to hearing all about your first (or subsequent!) visits to the United Arab Emirates.