Headed to Bangkok with teens in tow? While the concrete jungle might initially seem imposing with its towering skyscrapers, relentless traffic and soaring temperatures, it acts as a veritable playground for cultural discovery.
 Leave the swimming and beaches to Thailand's southern islands, put a comfortable pair of shoes on and let the City of Angels engulf you with its never-ending array of travel highlights. Sure, it'll be sweaty and noisy – but it'll also be thrilling, fast-paced and set the scene for a host of unforgettable memories.
We recommend travelling around the city by BTS, which is Bangkok's above-ground version of a subway system. Quick, clean and air-conditioned, the BTS helps you beat the gridlock traffic that pops up at seemingly any time of day. With stations conveniently positioned around or close to Bangkok's main attractions, there's no better mode of transport for your metropolitan exploration.
Ready to get started? Let's get into our top picks for navigating Bangkok with teens.
Spend an afternoon wandering through Chatuchak Market
If you're in town on a weekend, make Chatuchak Market your first stop! As the largest flea market in the world, Chatuchak is a must-see for all ages. Browse thousands of stalls selling items ranging from handmade soaps, housewares, clothing, souvenirs, pets, flowers, art and more. We promise you won't leave empty handed. You'll also never find the same store twice due to the sheer size of the market – make sure you buy an item if you like it! Many of the vendors will bargain with you on prices, so consider offering them half of what they initially quote you and then  Keep refreshed along the way by visiting the many street vendors that can be found dispersed throughout the area. Nibble on grilled chicken, grab a sandwich to go or cool off with our favourite – coconut ice cream.
We recommend setting a meeting point upon arriving in case any of your family members get lost.
To get there: Take the BTS to Mo Chit station and follow the signs to the market.
Catch a Muay Thai match
There's nothing like the rush of a Muay Thai match. Sure, you've probably seen a boxing match on television or laughed at how over the top an American WWF fight was. But make no mistake – Muay Thai fights cannot be compared to the fighting you're familiar with!
Pay a visit to Lumpinee Stadium, Bangkok's most infamous Muay Thai venue, on Tuesday, Thursday or Saturday evenings to watch highly trained fighters square off against each other. Even if you're not a sports fan, the sheer energy of the crowd will draw you in and have you cheering out loud before you know it. This is an excellent opportunity to see how passionate the Thai people are about their national sport and how seriously they take it. You'll be buzzing for hours after the match.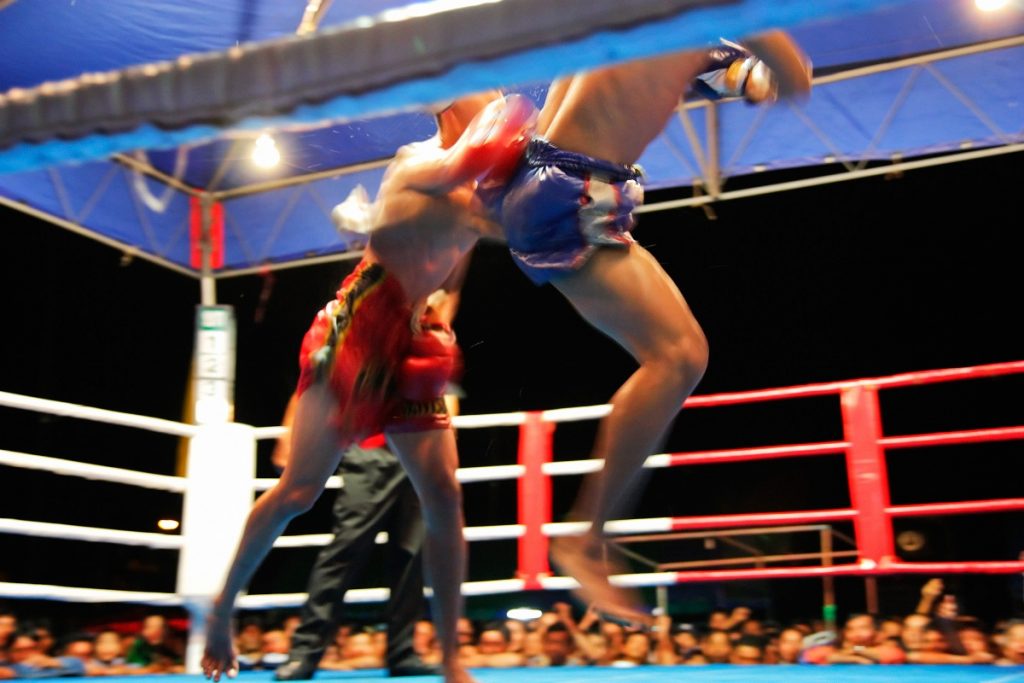 To book your Lumpinee Stadium tickets, visit http://www.muaythailumpinee.net/en/.
Go faux surfing, bounce high or take a dance class
Bangkok is an absolute mecca for those interested in adrenaline rushes and fun physical activities. Regardless of your personal preferences, there is almost definitely a course, lesson or event that will interest you in the Big Mango. When it comes to teens in particular, there are three activities we'd recommend in particular. First, take them for a fun faux surfing lesson. Located in the heart of downtown Bangkok, Flow House uses an artificial wave simulator to help youngsters (and their parents!) learn a new sport. Staff are on hand to offer advice, correct your position and supervise to make sure everybody is staying safe.
If surfing isn't your kids' thing, why not take them to a trampoline park? Yup, that's right – an entire indoor park dedicated to bouncing sky high. Make use of over 10,000 square feet of space at Amped and choose from either private or public spaces. At just under 10 USD per hour, you truly can't wrong.
Lastly, Bangkok has been taking dance to new heights with a range of innovative, endlessly fun classes that are bound to get your heart rate pumping. One of our favourites as of late is the creative bungee dance class offered by Stories to Tales theatre, where you can quite literally soar across a room with the support of bungee cords. How fun is that? If your teens have always wanted to fly, now's their chance.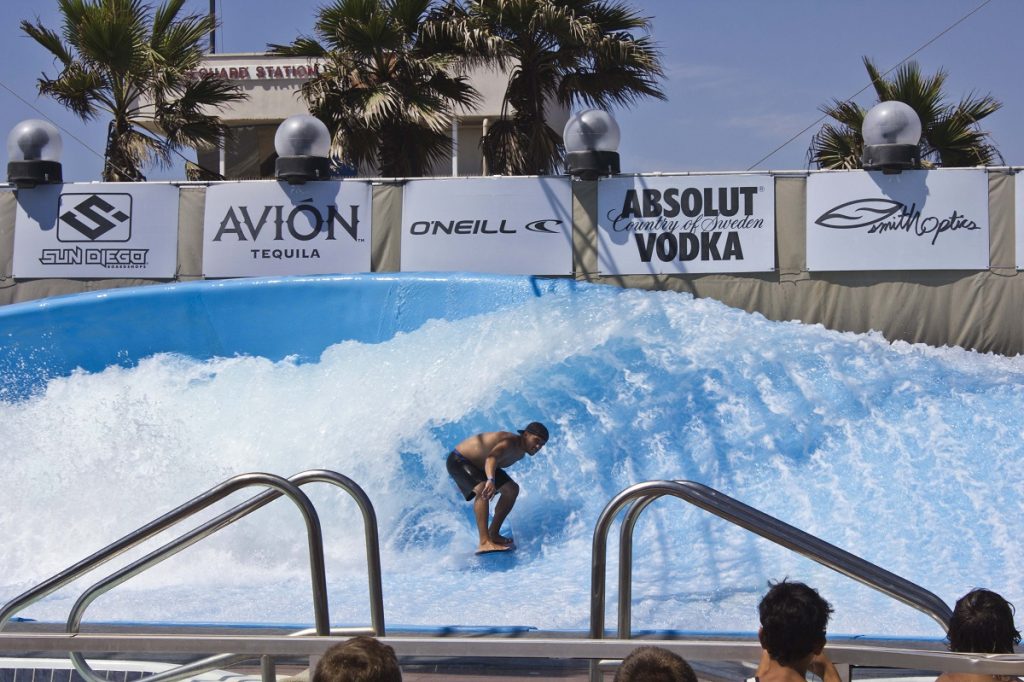 For directions to Flow House, Amped and Stories to Tales Theatre, kindly visit their websites.

Take a tour of Bangkok's "klongs"
Veer off the well-trodden tourist path and take your teens on an unforgettable tour of Bangkok's "klongs" – Thai for small waterways. The Small Teak Boat Canal Adventure tour offered by Pandan Tours is a fantastic way to see how the local Thai people live and experience the country's many charms at their purest. Visit a traditional market, marvel at homes on stilts, people-watch along the waterways and pay merits at small temples that are free of the masses. The well-educated and well-spoken guides expertly guide you through the tour and will leave you feeling as though you've learned about centuries of history within just a mere few hours. Highly recommended.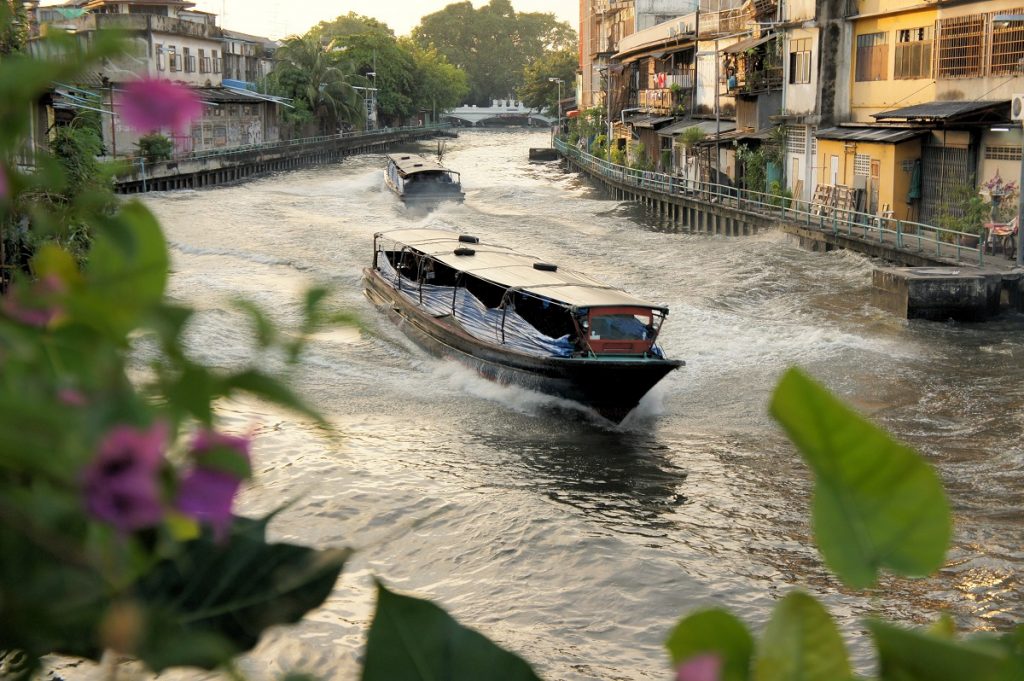 How to get here: Meet at BTS Wutthakat station (Silom Line) at the East side ticket machine (in the direction of exit #4. Please confirm these details with your tour guide at the time of booking.

Marvel at the Grand Palace, Wat Pho and Wat Arun
What would a visit to Bangkok be without exploring its awe-inspiring temples and palaces? Even if your teens don't have much of an interest in culture, history or architecture – it'll be hard for Wat Pho, Wat Arun and the Grand Palace not to impress them. The design of these structures is truly awesome to see, and paying a visit to them will deepen their understanding of Thai culture and the Buddhist religion. Start your day off by taking the BTS to Saphan Taksin, where you'll disembark and walk to the boat terminal by the water. From there, take the tourist boat up the Chao Phraya river towards Wat Arun. If you are not sure where to go, simply ask one of the attendants at the boat terminal.
Hop off the boat at Wat Arun and walk around its stunning grounds. Once you've had your fill, take the ferry across the river to Wat Pho and the Grand Palace, which are right across the street from one another. As always, if you get lost along the way, don't hesitate to ask any of the local staff for help – they are well versed in providing directions to visitors.
The ornate details of the temples and the beauty of the Grand Palace will surely entertain all members of the family, so be sure to allocate enough time to soak it all in. Keep your cameras and smart phones charged – there are hundreds of photo ops to be had at these sites!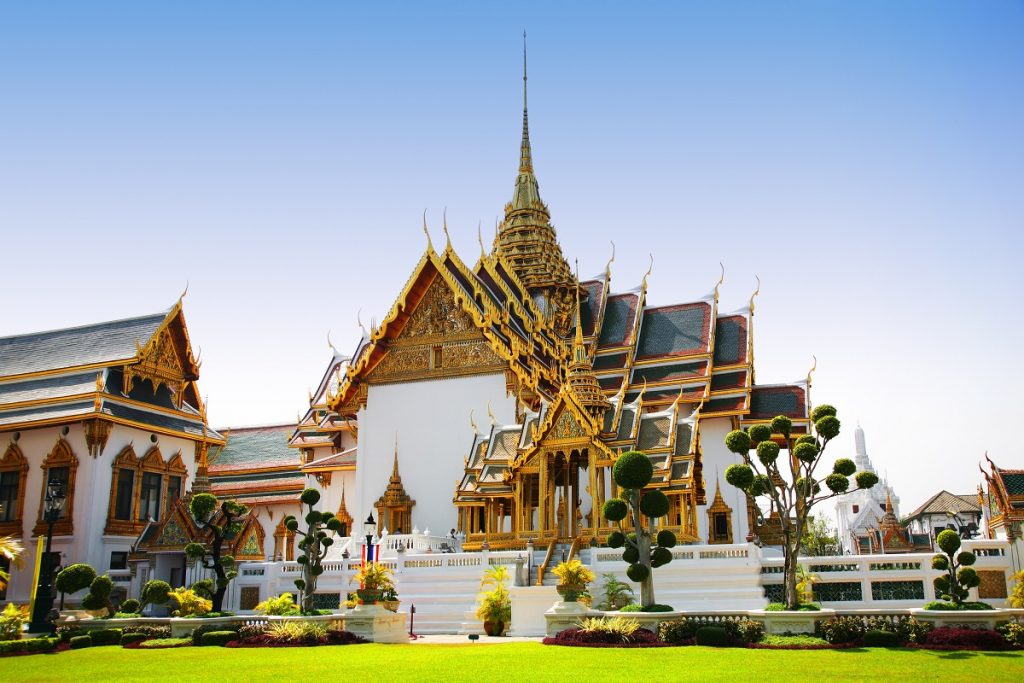 To get to the boat terminal, take the BTS to Saphan Taksin station and follow the signs to the waterway.
If you are interested in learning more about how you can take advantage of the many benefits of Vacation Ownership or have additional questions about what you've read, please email feedback@anantaraclub.com
Follow our social media platforms for daily travel inspiration: Twitter, Facebook, Instagram and Weibo or explore #anantaraclub