Discover a world of luxury amidst the clouds at Anantara Al Jabal Al Akhdar Resort. From epic viewpoints, to a renowned spa, sumptuous international cuisine and a refined sense of elegance, this Royal Escape has it all. Learn more about our newest addition to our Elite Royal programme in this week's blog.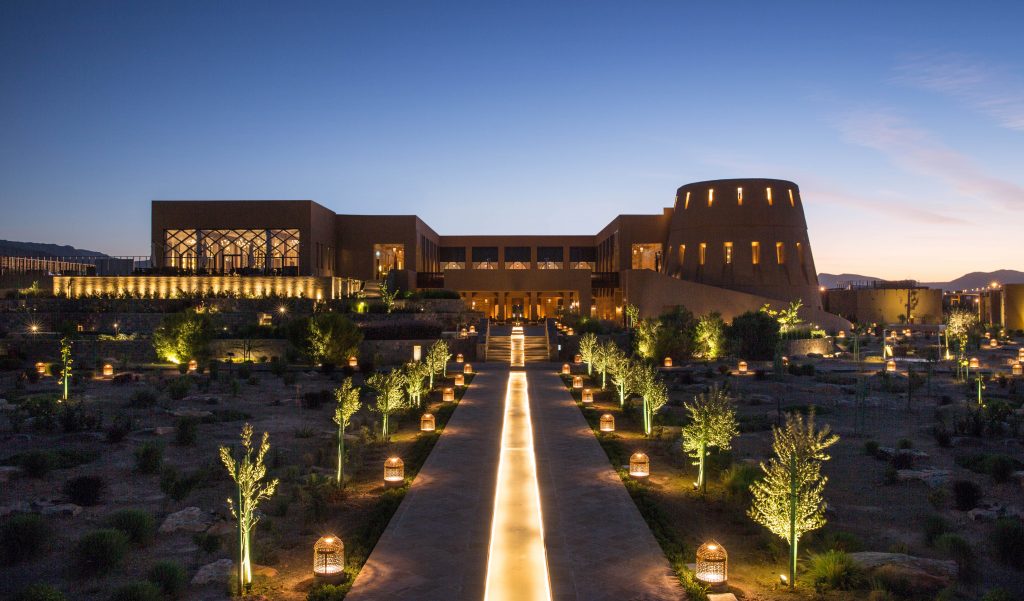 Sometimes it just takes a little distance to truly give us a perspective on our world. Home takes on an entirely new feeling as your cruise ship makes it melt into the horizon, or as your airplane's height turns mighty buildings into insignificant specks. Climbing high above something gives us a special feeling, taking us away from our ordinary world where we can share the skies with the eagles, and feel closer to the heavens.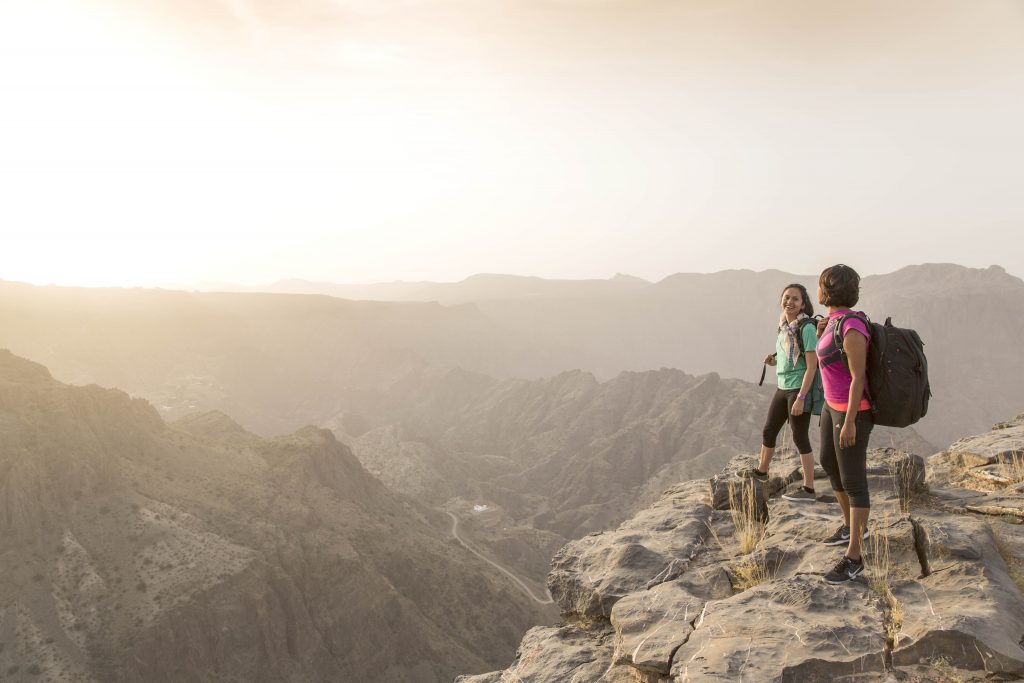 Anantara Vacation Club's newest Royal Escape in Oman takes you there, rising high up in the desert aloft some of the most breathtaking and dramatic canyons in the world. The area seems to have been carved straight out of the building blocks of Earth, the views seemingly peering out into eternity. Overlooking this awe-inspiring scenery as magnificent in and of itself, and the experience is magnified by the fact that it can be enjoyed from the comfort of each and every room in the resort. As you awaken to the first crisp breaths of morning you can begin your day with a drive up to a mighty summit, reaching the peak as the sun begins peering out from its resting place, scattering its first golden rays to the Izki and Al Jabal Al Akhdar villages nestled deep below. The 360° view is like nothing else, and is the perfect place to enjoy some freshly brewed Omani coffee before heading back down to the adventures that follow.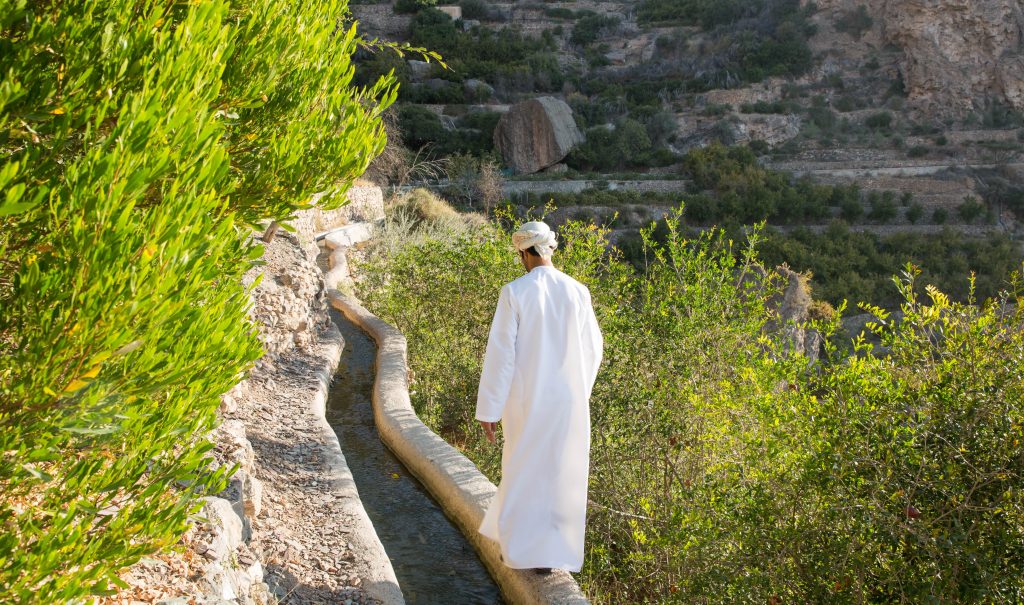 Those adventures begin with getting to know the timeless canyons, whilst making your acquaintance with the local wildlife. The area itself is rich with history, with fossils scattered here and there through stunning rock formations which give way to a beautiful waterfall that invites, cools and refreshes, suggesting time to take stock and enjoy the tranquility with a picnic. History take on a more personal note as it traces that of the people who have made this place their home. Remote villages tell their own stories, museums take you into deeper detail and an oasis village educates you on the unique irrigation system that has brought sustenance to the land for 5000 years.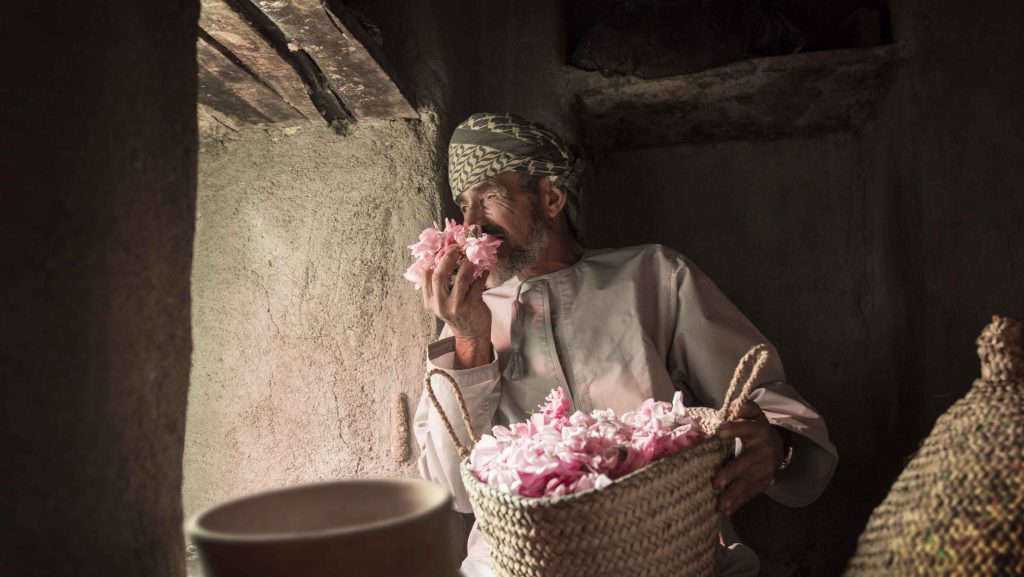 Your journey won't be complete without witnessing the majesty of the blooming Damask roses. Tiers of these flowers transform the valley into an explosion of pink, a sight that really soothes the senses. When your eyes have feasted, it's time to get up close and personal with the scent that drifts on the breeze. The petals of these roses have long been cherished for their healing properties, and are distilled following a traditional methods that have been handed down through generations. You will witness these methods as they are explained to you by a village elder, before being given a chance to take a fragrant souvenir of rose water with you.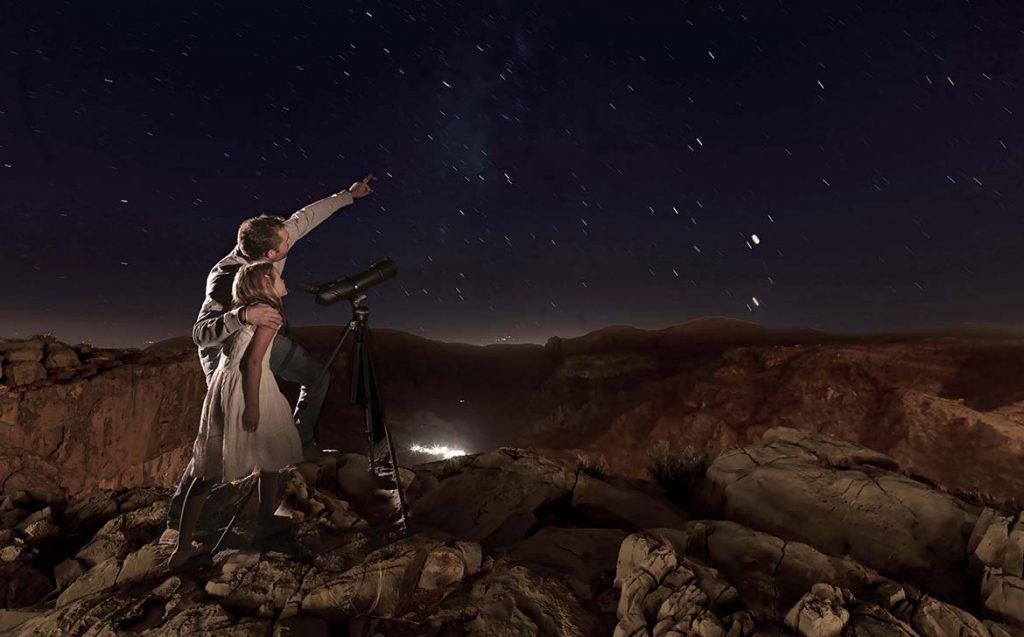 As the weary sun's descent to the horizon coincides with your journey home, there is time to reflect on the day's journey before a meal fit for the heavens welcomes you back. Diana's point is a sublime location to enjoy a sumptuous meal, allowing delicate flavours to collide on your tongue as the final golden kisses of the sun's farewell caress your cheeks. Hues of crimson and amber make way for deep blues and purples, punctuated by star after star until all the constellations in the heavens themselves make their presence finally known.
Eligible Club Points Owners can make their reservations by clicking here.